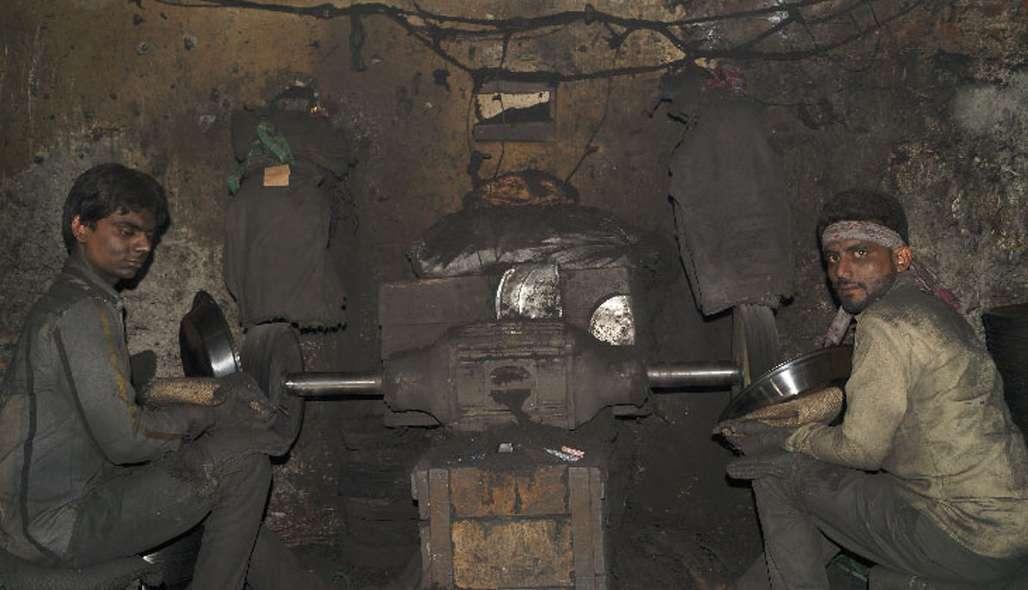 1/7
There are about 1,200 workers in the Wazirpur industrial area. These men are involved in the business of hot-rolling, polishing, loading- unloading, acid washing among other similar works the factories there. The demonetisation scheme has lead to a reduction in demand and therefore, shorter working hours for these workers. While many do seem to enjoy the more humane shifts, some workers explain that in the past 10 years they have never witnessed such a reduction in demand.
Vishakh/Catch News
2/7
Iqbal Mohammed works in a dilapidated and dreary steel polishing factory. Iqbal says that business has been down ever since Modi's demonetisation scheme kicked in. During the first week, he says, doctors in clinics nearby did accept Rs 500 and Rs 1000 denomination notes, but now, not a single clinic is accepting these old notes. This is a serious problem since - as Iqbal states - accidents occur on a daily basis and it is an imperative that these small clinics are accessible round the clock.
Vishakh/Catch News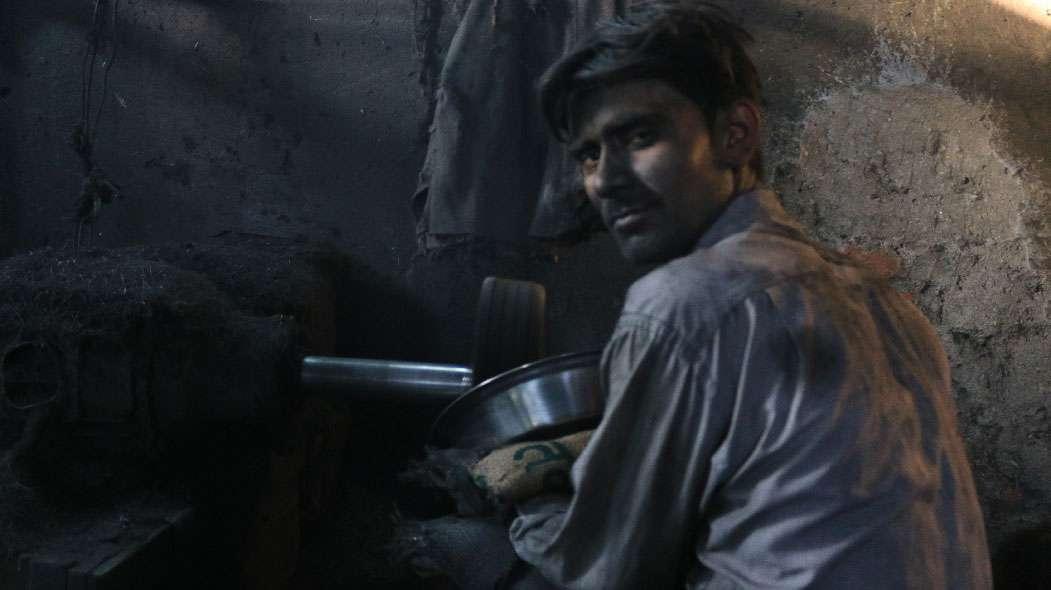 3/7
Another worker who likes to address himself as Sunny complains that the contractor in charge of the one-room polishing factory where he works, has reduced the percentage of the profits allotted to the workers from 6 to 4%. Since 9 November, Sunny says that work has drastically reduced and so has his remuneration. He is worried that if there isn't an increase in demand, his boss will have no option but to reduce his workforce.
Vishakh/Catch News
This is an advertisement.
To view next image, click on the next button.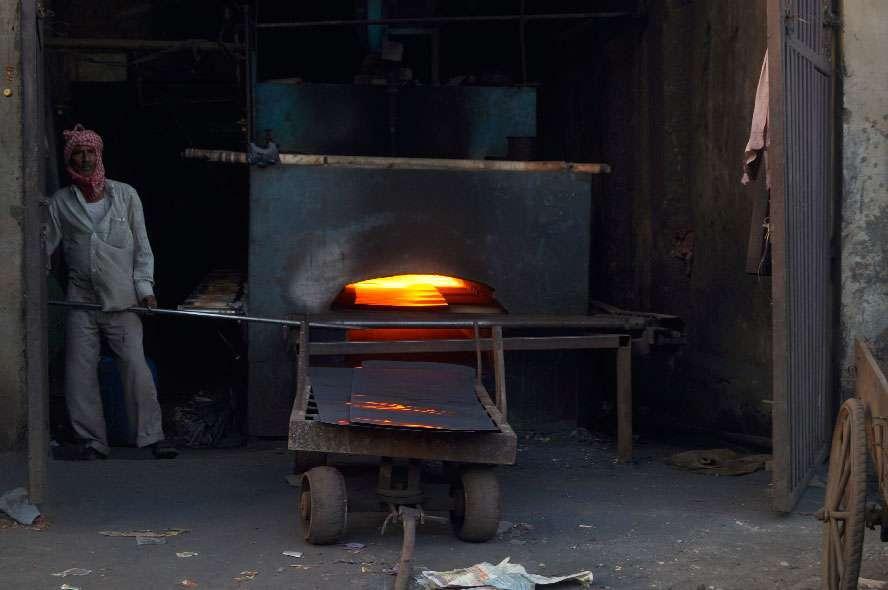 4/7
Another core issue that resulted post the demonetisation announcement is that workers now find it hard to voice their concerns with regards to their working conditions, remuneration and holidays. Mohan Kumar ,who spends an average of eight hours every day unloading sheets of steel from hot-rolling burners, says that he and others working a similar job have been demanding better equipment including gloves and masks. But now with other more dire concerns since the note ban, they have withdrawn their demand, at least temporarily.
Vishakh/Catch News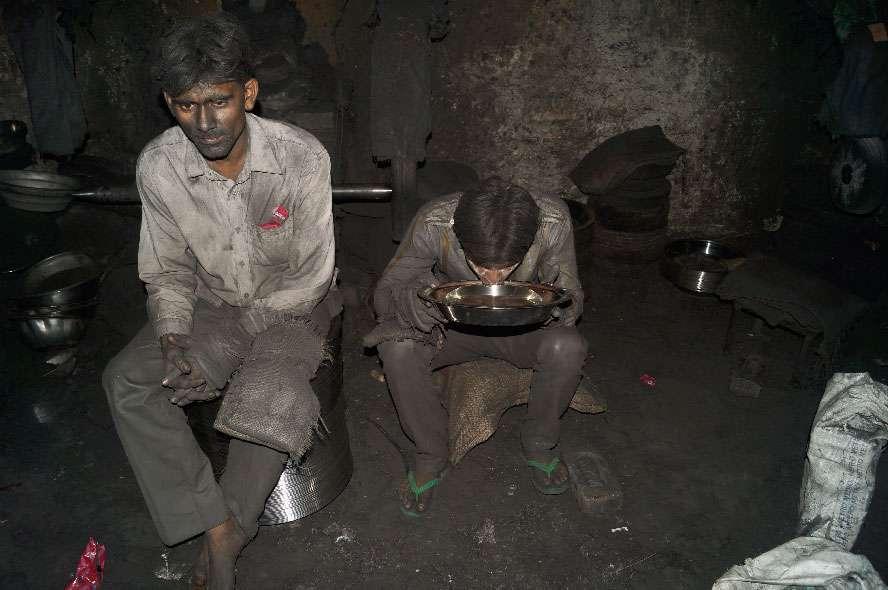 5/7
Since the workers have more time in their hands now, many sit down during evenings to discuss how to deal with the demonetisation issue. Some have arrangements with vendors and a few doctors who tend to these workers on a daily basis. Only a few among them have smartphones but lament that they are of little use to cater to their daily needs. The rest of the free time they have for themselves are spent waiting in long queues outside banks to deposit their old denominations. The workers complain that they are still paid in old denominations and they have no choice but to accept them.
Vishakh/Catch News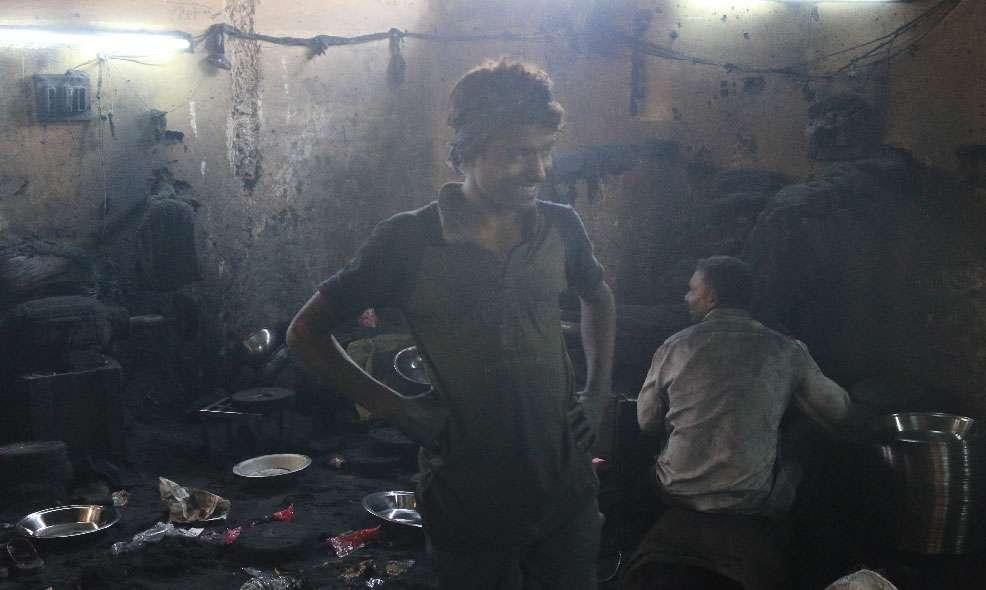 6/7
Ram Kumar works inside a polishing factory where any new-comer would gag in minutes due to the soot that covers the walls, roof and floors of the building. Kumar is pessimistic of the government's move to ban notes. He explains his point of view while lighting a beedi in an already asphyxiating room. He says that small businesses that used to thrive in his neighborhood have all shutdown and some have temporarily returned to their villages until the demonetisation mess is sorted. Kumar has been postponing sending money back home as he did not receive enough from his employer.
Vishakh/Catch News
This is an advertisement.
To view next image, click on the next button.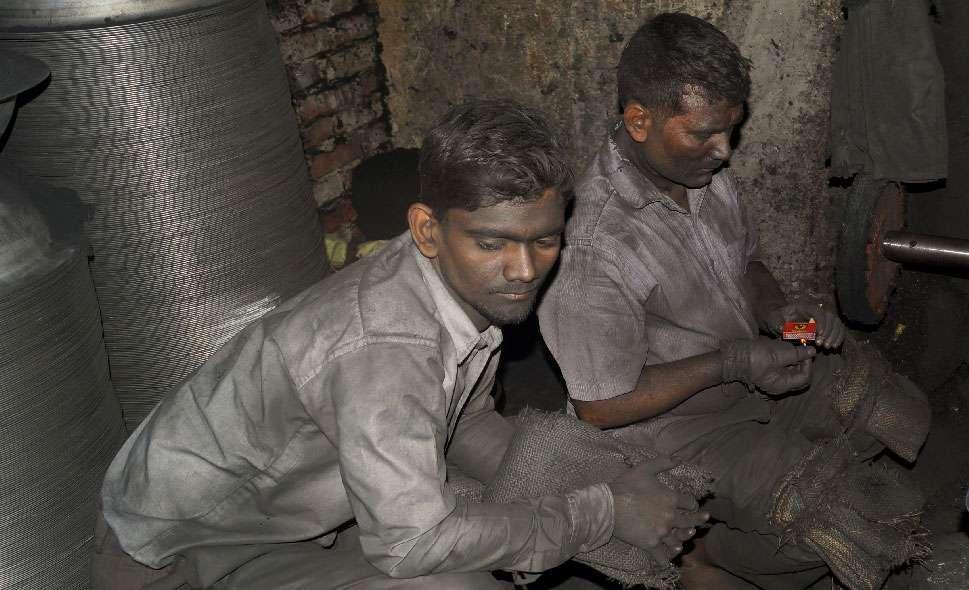 7/7
Unless the government find a solution to deal with the terrible crisis of demonetisation, these workers don't see any Acche Din for themselves.
Vishakh/Catch News
Reduced demand, reduced remuneration: Workers from Wazirpur's Industrial District speak up
Demonestisation has hit India across its length and breadth. While cities are witnessing never-ending queues outside ATMs and banks, villages are paralysed with only one ATM or two, kilometres away.
The hardest hit are the farmers, the daily wage labourers and factory workers. Farmers are unable to sell their produce or buy raw material to prepare for the next sowing season. The daily labourers are not getting paid because of the dearth of cash in the market. Some are even losing their jobs.
Catch visited the Wazirpur Industrial District in Delhi and spoke to some of the workers there about how PM Modi\'s demonetisation move has affected their lives. Here are some of their testimonies.