Punjab: Shocking! Newly-wed woman raped by father-in-law; elder sister-in-law films the incident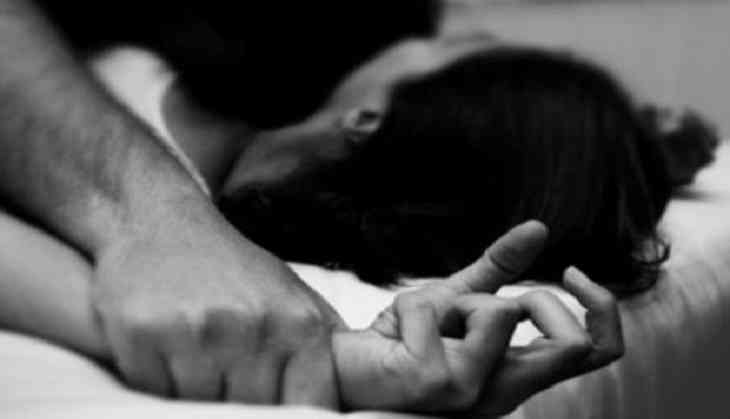 A newlywed woman was allegedly raped by her father-in-law in Punjab's Ambala. It was committed with the help of her elder sister, who shoot the act, after giving some poisonous substance in her glass of milk.
When the woman fell unconscious, the accused rape her and her elder sister-in-law shot the entire incident.
Bothe the accused threatened to make the video viral when the victim tried to file a complaint with the police. Later, On 12 September, the victim registered a complaint with the Ambala women police station. The accused are reportedly the residents of Patiala.
Women police station house officer (inspector) Sunita was quoted by the Times of India as saying "On the complaint of survivor woman who is a resident of a village in the district, we have registered a case against the father-in-law and sister-in-law under sections 328 (causing hurt by means of poison), 376 (punishment for criminal conspiracy) and 498 (enticing or taking away or detaining with criminal intent a married woman) of the Indian penal Code, after she accused her father-in-law of raping her and her elder sister-in-law of making video of the entire act. We have initiated the investigation into this case, but so far no arrests have been made".
Sunita further said "After the medical examination of the survivor at the civil hospital here, the statements of the woman have been recorded under Section 164 (recording of confessions and statements) of the Code of Criminal Procedure (CrPC) in the court".
The victim got married to the son of the accused on February 11, 2018. The in-laws were upset with the dowry given to them at the time of marriage. Later, the families started to fight each other and the in-laws started demanding more dowry from the woman.
The victim also disclosed that her husband used to exploit her physically but he did tell anyone.
Also read: Maharashtra: Shocking! 55-year-old man beaten to death after he refused to withdraw molestation case against his daughter