Punjab: Shocking! Cops tied a woman on the roof of their jeep and drove around the village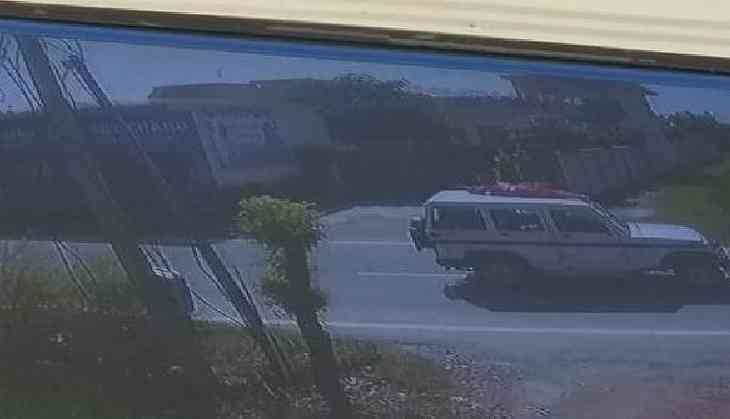 A shocking footage of the CCTV emerged in which a woman was seen tied on the roof of the police jeep. Reportedly, the police drove her around the village after having tied on the roof. The woman was hospitalized after she fell off of the viehicle.
It happened when the driver took a sharp turn while driving; the woman tied on the roof lost her balance and fell to the ground. The video apparently shows after falling, the woman got up and tried to walk. She was then helped by locals who took her to a hospital.
Reportedly, the police meted out such horrifying punishment to the unidentified woman because she opposed the detention of her husband.
As per sources, the police had gone to her house in the Chawinda Devi area of Amritsar district to question her father-in-law in connection with a property dispute case.
When they could not find him, they tried to take away the woman's husband. When she opposed to that, the police tied her to the roof of the vehicle and drove her around.
Also read: Supreme Court strikes down adultery act; here are the main highlights of the verdict that you must know