Prof Mary John thinks India is not ready for a uniform civil code. Here's why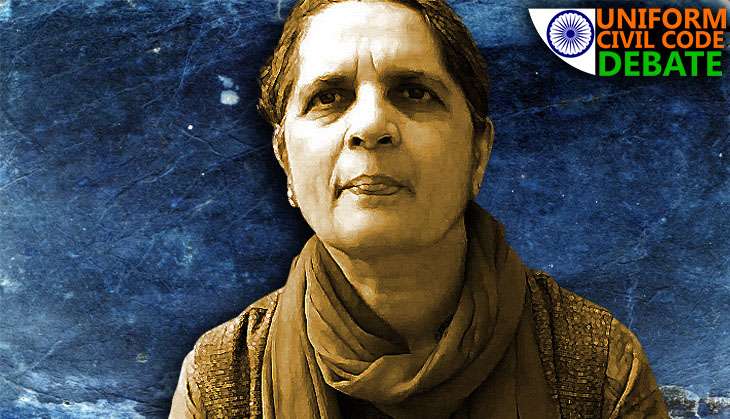 Prof Mary John thinks India is not ready for a uniform civil code
Personal laws are considered "personal" because they deal with the domain of family - marriage, divorce, maintenance, adoption and inheritance.
The debate around having a Uniform Civil Code (UCC) for all religious communities goes as far back as 1947, and had polarised the Constituent Assembly then as well.
It was decided then that they were to be included under the Directive Principles of State Policy instead, which are not enforceable by themselves but are meant to serve as guidelines.
But the Hindu personal laws, which were far more regressive and discriminatory towards women than the Muslim or Christian laws, were reformed and codified in the 1950s.
A series of legislations known as the Hindu Code Bills were passed, thanks to then law minister Dr BR Ambedkar and then Prime Minister Jawaharlal Nehru, even amidst stiff opposition from Hindu leaders. Meanwhile, Muslim personal laws have been left untouched.
But Muslim women have been asking for reformation of the Muslim personal laws for a few years now.
Where it all began
The issue first made headlines in 1985, when Shah Bano, a woman in her 60s who was divorced by her husband, filed a lawsuit in the Supreme Court seeking maintenance.
She won the case and was awarded the right to alimony. But the Congress government, facing pressure from Muslim orthodox leaders, passed the regressive Muslim Women (Protection of Rights on Divorce) Act, 1986, which then reversed the Supreme Court judgment.
However, ever since Muslim women's groups have continued their battle.
The current debate whipped up around the UCC by the ruling BJP government seems to have roused mass sentiments. The mobilisation in part is because of the questionnaire on UCC circulated among the public by the Law Commission of India.
In fact, the UCC has been a fixture on the BJP's election manifesto ever since 1998, with the sole exception of 1999 when there was no manifesto but rather a 'National Agenda for Governance' put forth by the NDA. The UCC takes its place of pride, as one of the BJP's three core issues, alongside the construction of a Ram Temple in Ayodhya (on the same site where the Babri Masjid was demolished in 1992) and the scrapping of Article 370, which confers special constitutional status to Jammu & Kashmir.
Catch spoke to lawyers, activists, academics and feminists to bring you an informed perspective on the UCC. We start with Professor Mary John, who has been working in the field of feminist politics and women's development for many years now. John is currently with the Centre for Women's Development Studies, Delhi. Here are excerpts:
It is clear that personal laws of all religious communities are discriminatory towards women. So do you think, in principle, having a Uniform Civil Code (UCC) is a good idea?