Private schools want to take corporate money under CSR. Is it a good idea?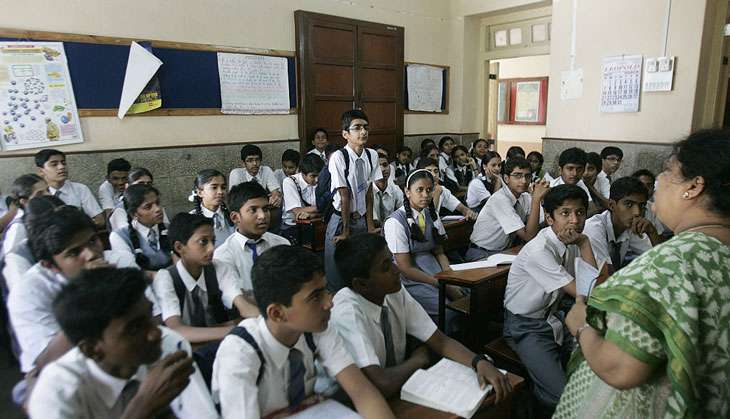 Should private "unaided" CBSE schools be allowed to take funds from corporate bodies under the Corporate Social Responsibility programme?
The Kerala CBSE School Management Association thinks they should, and has suggested the same to the HRD ministry as part of its recommendations for the New Education Policy, which is in the works.
The association, according to its website, represents 1,130 private schools affiliated to the Central Board of Secondary Education, or CBSE, in Kerala.
It recommends that private unaided schools - some private schools are partially aided by the government - be permitted to collect donations under CSR initiatives.
Also Read: New education policy wants to restrict campus politics, increase budget
The CSR funds should be pooled at the national level, the association suggests, and the CBSE should give out these funds to unaided schools across the country.
Justifying the demand, the association's president TPM Ibrahim Khan told Catch that private schools should come under the purview of "social work" as they are run by trusts or societies.
In fact, the very condition for a private school to become affiliated to the CBSE is that it should be run by a registered trust, society or a non-profit section 8 company under the new Companies Act, 2013 (or the old section 25 company under the Companies Act, 1956).
"In Kerala, 99% of private schools are run by charitable trusts or societies. Most are run by religious minority groups. They are doing a great service to society. They are involved in welfare activities, even providing scholarships to poor and needy students," said Ibrahim.
"These funds should be handed out to schools on a project basis, for example, for the construction of an auditorium. This is the need of the hour. If unaided CBSE schools throughout the country are made beneficiaries of CSR, the funds would be utilised in a better manner. "
Profit, not charity
But all private schools, even those run by trusts that market themselves as "charitable", charge fees. In fact, most private schools in India are known for overcharging fees, as Prof Madhu Prasad, formerly of the Delhi University and now a member of the All India Forum for Right To Education, pointed out.
"If they charge fees, it is not charity or philanthropy. They are providing education in return for a financial consideration. If private schools want corporate funding, they can directly sell shares to the corporates. Companies are free to invest in private entities such as private-unaided schools. Why should they go through the CSR route?" Prasad asked.
"CSR is meant to contribute towards the upliftment of disadvantaged sections of society. It is a way for corporates to go beyond profits and donate to causes that result in social good and create common facilities for people who are deprived. CSR is not intended for private enterprises."
Also Read: Chalked out: 6-point guide to what kids want in New Education Policy
Under the Companies Act of 2013, every private and public company with a net worth of Rs 500 crore or more, or a net profit of Rs 500 crore or more, or a turnover Rs 1,000 crore or more is required to spend at least 2% of its average net profit for the preceding three fiscals on CSR initiatives every year.
As per the law, CSR initiatives include those that help eradicate hunger and poverty, promote education and healthcare, promote gender equality, reduce inequalities faced by socially and economically marginalised groups, and contribute towards environmental sustainability.
"CSR is intended for spending on welfare areas for which the government claims to lack funds and requires assistance. There are enough public domains that the government is withdrawing from. CSR should contribute to government schools, which are facing a major crisis of funds across the country. Private schools do not lack funds, and certainly do not count as social work," said Prasad.
Exorbitant fees
While government schools are in a bad shape for lack of funds, exorbitant fees charged by private unaided schools has long been a contentious issue. Running private schools is a big and ever-burgeoning business in the country. So much so that last March, thousands of parents from across 18 states gathered in Delhi under the banner of All India Parents Association and demanded a central legislation to regulate the fees of private schools.
In 2011, the Delhi High Court had appointed a three-member committee led by Justice Anil Dev Singh, former judge of the Rajasthan HC, to review the fees of private unaided schools in the national capital.
In the five years since, the committee has released 10 interim reports after scrutinising the records of 1,092 schools. It has asked 535 private unaided schools in Delhi to refund up to Rs 300 crore charged in excess fees over the years. These schools had been found to be overcharging on the pretext of the Sixth Pay Commission without actually implementing the recommendations.
There is no dearth of reports of parents in other states as well protesting against excessive and rising fees charged by unaided schools.
It remains to be seen whether the HRD ministry accepts the recommendation of the Kerala CBSE School Management Association. But on the merit of arguments, the idea of letting unaided private schools use corporate funds under the guise of CSR appears completely unjustified.
Also Read: 38 reasons why Arvind Kejriwal feels Delhi's private school admission rules are unjust