Private schools want to take corporate money under CSR. Is it a good idea?
Praneta Jha
| First published: 23 November 2016, 20:48 IST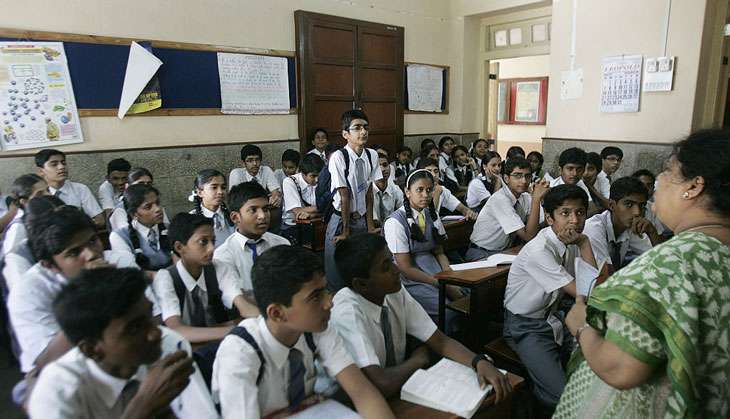 Should private "unaided" CBSE schools be allowed to take funds from corporate bodies under the Corporate Social Responsibility programme?
The Kerala CBSE School Management Association thinks they should, and has suggested the same to the HRD ministry as part of its recommendations for the New Education Policy, which is in the works.
The association, according to its website, represents 1,130 private schools affiliated to the Central Board of Secondary Education, or CBSE, in Kerala.
It recommends that private unaided schools - some private schools are partially aided by the government - be permitted to collect donations under CSR initiatives.
Also Read: New education policy wants to restrict campus politics, increase budget
The CSR funds should be pooled at the national level, the association suggests, and the CBSE should give out these funds to unaided schools across the country.
Justifying the demand, the association's president TPM Ibrahim Khan told Catch that private schools should come under the purview of "social work" as they are run by trusts or societies.
In fact, the very condition for a private school to become affiliated to the CBSE is that it should be run by a registered trust, society or a non-profit section 8 company under the new Companies Act, 2013 (or the old section 25 company under the Companies Act, 1956).
"In Kerala, 99% of private schools are run by charitable trusts or societies. Most are run by religious minority groups. They are doing a great service to society. They are involved in welfare activities, even providing scholarships to poor and needy students," said Ibrahim.
"These funds should be handed out to schools on a project basis, for example, for the construction of an auditorium. This is the need of the hour. If unaided CBSE schools throughout the country are made beneficiaries of CSR, the funds would be utilised in a better manner. "
Profit, not charity
But all private schools, even those run by trusts that market themselves as "charitable", charge fees. In fact, most private schools in India are known for overcharging fees, as Prof Madhu Prasad, formerly of the Delhi University and now a member of the All India Forum for Right To Education, pointed out.
"If they charge fees, it is not charity or philanthropy. They are providing education in return for a financial consideration. If private schools want corporate funding, they can directly sell shares to the corporates. Companies are free to invest in private entities such as private-unaided schools. Why should they go through the CSR route?" Prasad asked.
"CSR is meant to contribute towards the upliftment of disadvantaged sections of society. It is a way for corporates to go beyond profits and donate to causes that result in social good and create common facilities for people who are deprived. CSR is not intended for private enterprises."