Poorest in Rajasthan beg banks for their own money, farmers worst hit
Catch Team
| Updated on: 10 February 2017, 1:37 IST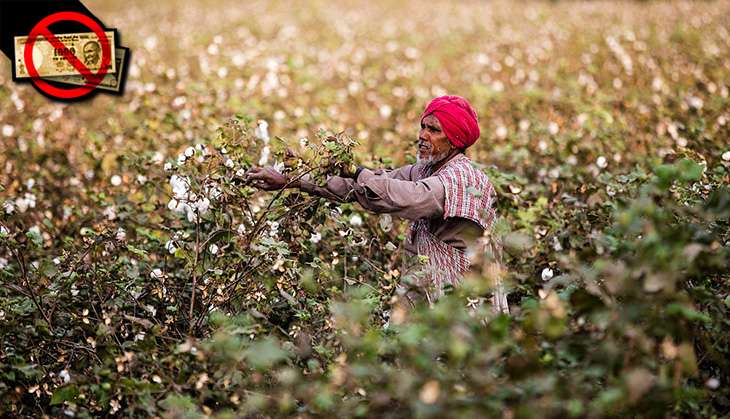 In Dausa, Rajasthan, on Sunday, the constant refrain that could be heard at every bank was "I beg you with folded hands, give me my money".
Some needed it to buy fertilisers for their crops, some for their relatives' wedding, some for medical treatments. And they all pleaded to bank managers to release funds quickly.
Tales of woe
Abdul Waheed was one of these hundreds of people. He joined the line at the State Bank of Bikaner and Jaipur at 1pm, but his turn did not arrive till 4pm. He pleaded with manager Malchand that he had to go to Ahmedabad that very evening, and needed the money to pay for a wedding dinner. The manager finally got him cash.
At the post office, Mukesh Sharma of Nangal Chapa said he had ploughed the field, but now needed money to pay for DAP, seeds and germ killers, apart from a tractor. If he didn't get the money, he would miss the crop.
Kanungo Maharaj of Tehsil Lavaan said there was acute swelling on his leg, and if he did not buy medicine the same day, his condition would be become unbearable.
Ramesh Meena of village Godhra said he needed to buy material for a wedding dinner, and the village shopkeeper had refused to give him credit.
Saraswati Devi of Sundardas Marg said she faced such trouble for the first time in her life.
Tinku Bairwa, a first year college student, said he had to pay tuition fees, examination fees, and buy books.
Kali Devi's child needed medical treatment. But after standing in the line for hours, her prospects of getting some money looked bleak.
What the banks are doing
After PM Narendra Modi's demonetisation drive, 155 bank branches in Dausa district had received deposits worth Rs 240 crore per day in the few days. Earlier, the total was less than Rs 1 crore per day.
Those who had opened zero balance accounts were also - the poorest of the poor in the state, had also started gathering whatever money they could manage and depositing it in their accounts after exchanging old notes.
But while there were reports of bank staff performing better than usual from across the country, in Dausa, it was a different story.
Except for some big banks, other bank branches were spinning on their own axis, with scant regard for the emergency-like situation that people are facing.
One branch, at Lalsot, exchanged cash only till 12 o'clock, and then refused to entertain others. It later catered to only those with accounts in the branch. The same thing was noticed at ICICI Bank's Aaluda branch.
Out of frustration and fatigue, people in the queue frequently behaved rowdily, and at times, threw their weight around. Though policemen were present to maintain order, sometimes people seemed a bit difficult to control.
Vegetable trade goes for a toss
While the cash crunch faced by customers has left shopkeepers also in the doldrums, vegetable mandis are badly affected.
Sale and purchase of vegetables has come to a standstill, prices have crashed, and it's clear that there is not enough valid cash in circulation to support the market.
This has hit the farmers too - they've had to sell their produce at extremely low prices.
In Lalsot, a tomato growing hub, farmers have been reduced to feeding their crop to their livestock, because of the terrific fall in demand in the wholesale market. They have to accept any price they can get, or risk getting nothing at all for all their hard work.
Gourd prices have fallen from Rs 7 per kg on 8 November (the day of the PM's announcement) to Rs 2 per kg on 13 November. Cauliflower prices have got halved from the earlier mark of Rs 30 per kg. Green chilli prices are now at Rs 5 per kg - one-third of the 8 November figure.
Nothing available even with new notes
In Chauth ka Barwara, those who finally succeeded in procuring new notes after hours of toil soon had the smile wiped off their faces. Even those farmers who have the new Rs 2000 note are unable to buy seeds, fertilisers, sprays and other agricultural implements.
Some have had to resort to a barter system, exchanging household goods for food grains.
Farmer Devkishan said he had got the new notes and happily went to the market, but the shopkeeper refused to give him anything because he did not have change.
Edited by Shreyas Sharma
More in Catch
Demonetisation: Cash crunch paralyses goods movement; 4 lakh trucks stranded on highway
India's jugaad: Modi's demonetisation brings back the ancient barter system
No rest for the dead: Demonetisation issues hit cremation grounds, mourners suffer more