Paresh Mesta case: Forensic expert demolishes BJP's claims. What happened in Honnavar?
Catch Team
| Updated on: 12 December 2017, 8:49 IST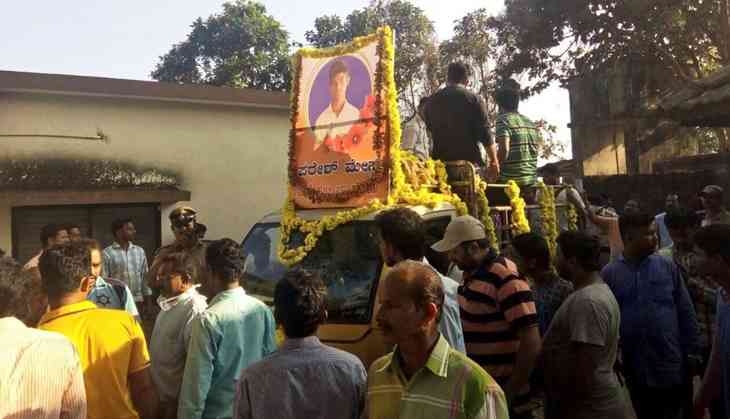 The death of 18-year-old Paresh Kamalakar Mesta has pushed the coastal town of Honnavar in Karnataka's Uttara Kannada district to the brink.
The Bharatiya Janata Party and several Hindutva outfits are alleging Mesta was murdered by "Jihadi" elements and that he was brutally tortured, even castrated before being killed.
However, the answers provided by a forensic expert in response to the police's questionnaire, gives the lie to their claims. Here are some of the answers:
Autopsy report nails every attempt to convert an unfortunate death into a communal issue in #Karnataka. No injuries caused by weapons, no mutilation as claimed by some political leaders but organs distended as putrefactive effect. #PareshMesta. @mepratap @Oneindia @BSYBJP pic.twitter.com/0N55mCHV6Q

— Anusha Ravi (@anusharavi10) December 11, 2017
There are no evidences of injuries caused by weapons over the body of the deceased.
He had not been castrated or strangulated.
There are two abrasion marks, which could have been caused by blunt force.
"There is a tattoo mark present over the front of right forearm, 7cm above the wrist, depicting a picture of Shivaji and Maratha written in Hindi..The tattoo has not been destroyed". This was in response to a BJP leader's allegation that Mesta had a Jai Shri Ram tattoo which was removed by his "attackers"
No evidence of nail on pin-pricks on the body of the deceased.
The change in colour of the body of the deceased is due to putrefication (decay) not assault or the use of chemicals or acids.
These responses are of Dr Shankar M Bakkannavar, of the Department of Forensic Medicine at the Kasturba Medical College, Manipal. They were released by Inspector General of Police Hemnath Nimbalkar.
Mesta had to be brought to Manipal as no hospital in Honnavar was willing to do his autopsy.