#OddEven goes live: Delhi, 1 January 2016, at a glance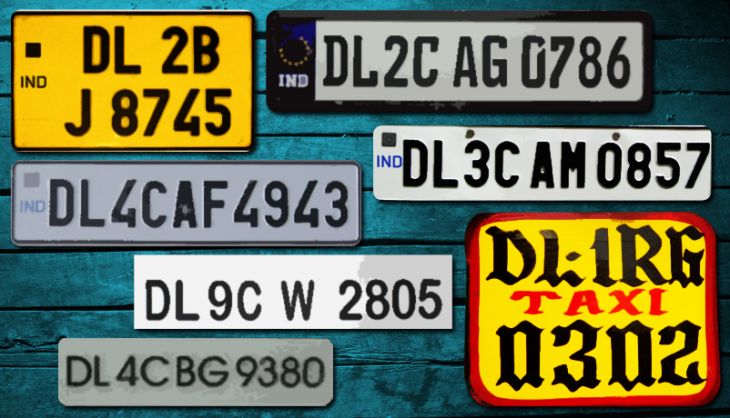 The first of January will be a red-letter day for Delhi. It doesn't matter whether the odd-even car policy succeeds or fails, the very fact that something is being done to tackle the capital's mind-boggling pollution levels will go down in the annals of the city's history.
The three-term Congress government in the city between 1998 and 2013 was moderately successful in curbing vehicular pollution, by introducing CNG-fuelled public and private vehicles. Now, the Aam Aadmi Party government has taken some daring and unconventional decisions.
The odd-even restrictions will be in place from 8am to 8pm every day except Sundays, and will only allow cars with odd-numbered licence plates to run on odd-numbered dates and even-numbered plates on even-numbered dates. It will, at first, be a 15-day trial.
Predictably, the scheme has roused tremendous debate about efficacy, preparedness, inconvenience, and capacity for enforcement.
But despite how irrational it sounds, the odd-even scheme has been experimented with in many cities across the world, and in some cases, found surprising success. In fact, one of the key criticisms of the plan that goes live in Delhi on 1 January 2016 is that the Arvind Kejriwal government has not gone far enough.
Instead, if has chickened out and exempted many categories -- two-wheelers, heavy vehicles, women drivers, VIPs etc.
In effect, even if the plan is successful it will prevent only 6.7 percent of polluting vehicles from plying on the road.
Here are some other numbers that put the scheme in context at a glance. And explains what's at stake, both in terms of anticipated success and failure.
That's Delhi's position among the most polluted cities in the world, according to the World Health Organisation.
12 other Indian cities feature among the worst 20 list.
That's the number of days with "healthy"air in Delhi -- in a span of 730 consecutive days.
That means in two whole years, Delhi has been able to breathe easy for a grand total of one week.

Even Beijing, infamous for its pollution and smog, has had 58 'healthy air' days in the same period.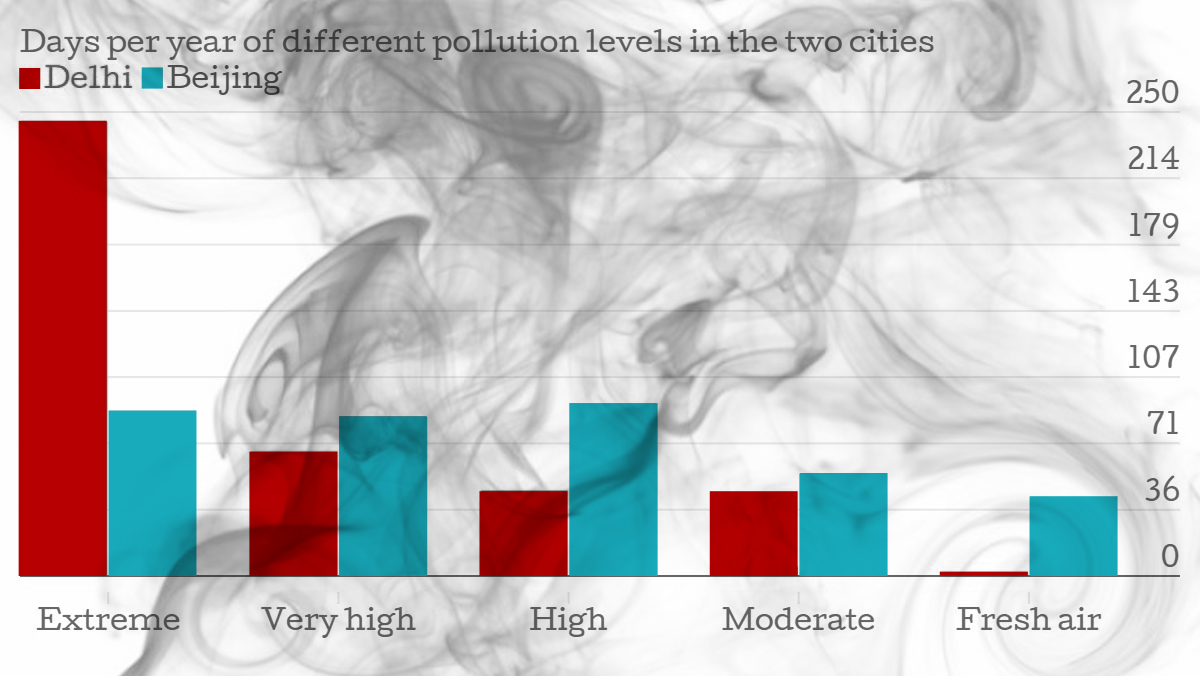 The highest observed pollution level in Delhi this year is a mind-boggling 999 micrograms per cubic metre.
On average, Delhi's pollution levels are 16 times higher than the 25 micrograms per cubic metre considered safe by the WHO.

In the past few months, Delhi's Air Quality Index, which shouldn't go above 150, has rarely come down below 300.

In November and early December, levels of PM2.5 pollutants, the very fine particles that get lodged inside the lungs and cause the most damage, soared to 12 times above the WHO's safety level.
That's the amount of particulate matter in the PM10 range which is caused by vehicles.
Road dust contributes 50% of PM10 matter, while industry chips in with 23%.
That's how many registered vehicles Delhi has.
While the total estimated population of the capital is 9.879 million. This means there's a vehicle for almost every person living in the city.

About 1,500 new vehicles are added to the city's roads every day.
The number of cars and jeeps that ply on Delhi roads, causing choking jams on weekdays.

Private cars are the third biggest vehicular polluters. They are responsible for 22% of the total pollution.
That's the number of two-wheelers in Delhi - the biggest vehicular pollutants in the city.
They emit nearly 32% of air pollutants generated by the transport sector.

But the Arvind Kejriwal government has exempted two-wheelers from its odd-even experiment.

Political opponents are accusing it of protecting its core voter base with this irrational exemption
The number of trucks that flit in and out of the city at night. Some of these are two decades old and run on a mixture of kerosene and diesel to save money.
Diesel trucks account for nearly 28% of vehicular pollution in Delhi.

There are 127 entry points into Delhi from Haryana, Uttar Pradesh and Rajasthan.

The National Green Tribunal has instructed Delhi to levy Rs 1,300 as additional pollution tax on big trucks and Rs 700 on LCVs.

Like two-wheelers, even heavy vehicles have been exempted from the experiment.

With two of the highest polluting categories not included in the policy, it will be hard to judge its real efficacy.
That's the number of cities -- mostly capitals -- with serious air pollution issues, which have tried the odd-even formula.
Ahead of the 2008 Olympics, Beijing imposed restrictions on private vehicles by allowing even and odd licence plates on alternate days. According to a Chinese government study, the reduction in vehicle emissions was 40%. Every violator paid 200 yuan as fine.

Paris introduced the odd-even policy for ONE day as an experiment. Every violator paid 22 euros as fine.

Mexico City introduced the policy in 1989 for one day every week. Initially, there was an 11% reduction in pollution levels, but people started circumventing the rule by buying two cars - one each with odd and even plates. The policy failed, as it finally led to a 13% rise in pollution.
The number of trips the Delhi Metro will undertake each day to cater to the added rush of commuters.
Currently, the number is 2,000, carrying a total of 24 lakh people every day.
The number of buses proposed to be added to the roads to take the additional load. Eventually, only 3,000 buses have been added.
The Delhi government says it will cancel classes and commandeer school buses to ferry passengers.

2,700 private buses have signed up for plying when the odd-even scheme is in place. But other schools have taken the AAP government to court, saying it has no jurisdiction to requisition buss from private, unaided schools.

25,000 autorickshaw drivers have registered themselves with the government-operated PoochhO app, through which commuters can hire autos and taxis.
The total number of cars that will fall under the ambit of the odd-even policy, after taking into account all exempted vehicles.
25 categories of vehicles are exempted.

1.41 million vehicles (with four or more wheels) will be free to ply on Delhi roads even when the scheme is on trial.

This includes 1 lakh VVIP vehicles, 1,320 ambulances, 1,500 defence vehicles, 7,500 embassy vehicles and 3.5 lakh CNG vehicles.
The estimated drop in total air pollution when the policy is implemented.

5.3 lakh cars will ply each day on an alternative basis. This will only amount to a marginal reduction.
The amount of money you need to tide over this policy.
Unfortunately, India always has the jugaad response to all challenges. On the black market, you can get a sticker with just one odd or even digit to circumvent this 'problem'.

If you want an entirely new number plate, it'll cost between Rs 200-350. While the fine for breaking the rule is Rs 2,000.