Notebandi & politics: What is the problem with demonetisation?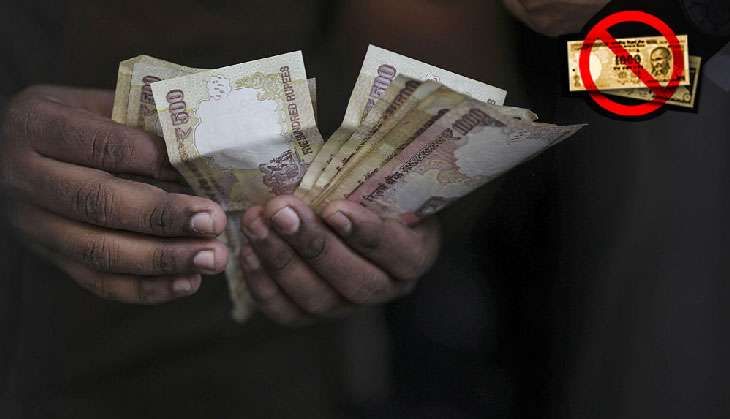 Demonetisation or notebandi as it is called in Hindi is usually done when there is hyperinflation in the economy, where say a Rs 1000 note has the purchasing power of only a Rs 50 note. Then it is necessary to change the currency. But, that is not the case in India, where the growth in GDP was a high 7.6%. Even higher than China.
And what about black money?
Firstly, as economists like Prabhat Patnaik have pointed out, black money is not generally hoarded but circulated in the economy in real estate, jewellery, gold, etc. It is also sent abroad to tax havens like the Virgin Islands, Cayman Islands, Panama and Dubai.
To hoard black money makes no sense because the value of the rupee decreases with inflation. Estimates are that hoarded black money is 5-10% of black money. Estimates of black money in India are generally 20-35%, larger than the dated World Bank estimates. There is no precise estimate for black money abroad but it is significant.
Money matters
Demonetisation of Rs 1000 and Rs 500 notes was a bad move, because it took 86% of the total currency value out of the economy. Though Rs 500 notes were allowed briefly it was not nearly enough. About 1,660 crore Rs 500 notes are required. Latest reports are that not even 5% are ready, since the printing of this note started only around one week before the PM Modi's speech on 8 November.
On the other hand, the Rs 2000 notes were printed two months prior to the PM's announcement, and therefore are much more readily available.
And this is why there is a severe shortage of cash, especially in the under-banked rural areas, leading to the increasing discontent in both rural and urban areas.
By printing the Rs 2000 note in such quantities, the Modi government has gone against its own logic that the Rs 1000 and Rs 500 notes were used to hoard black money. The Rs 2000 note is even more useful to the black economy, more compact and easier to hide.
There is another serious problem with this Rs 2000 note - it is not the same size of the other notes, thus requiring adjustments in ATMs and bank counting machines.
Life halt
The most serious issue is that the massive decline of the cash economy has had a tremendous impact on the access to essential commodities since trucks and other goods vehicles have stopped because of insufficient money to buy diesel and the fact that employers have been forced to retrench labour because of cash.
The informal economy - the largest employer of labour and a very large producer of goods, usually cheaper than those in urban markets - has been very badly hit.
Most economists, in India and abroad, believe that our GDP growth will fall to at least 5.6%, if not 4.6%. The rupee which is Rs 68.12 to $1, will fall to Rs 110 to $1. About $5 billion have already left India. Such a major crisis is called recession.
The Modi government expectations that demonetisation would stop terrorism has been belied. What about cashless economy? There is no cashless economy in the world!
Credit/debit cards, PayTM, and other plastic eventually have to be repaid for purchases. As the saying goes, there is no free lunch. It appears that the government feels that the lesser cash, the lesser the black money.
Also, as it has been indicated above, most of the black economy is not cash. With thousands of crores coming into the Jan Dhan accounts, with the PM striving to reroute the black money to the poor - a move which is legally suspect - shows that a parallel black economy is flourishing.
The politics
Is there a political angle? PM Modi has repeatedly said that he was cleansing corruption and black money that had accumulated for over 70 years. Attorney General Mukul Rohatgi also spoke in the Supreme Court of 70 years of slush money.
Firstly, from 15 August 1947 to 8 November 2016, is 69 years not 70 years. Further, the PM was elected in 2014, i.e. 2 1/2 years before 2017, so he was very much a part of the alleged corruption and black economy.
More serious is the presumed attribution to Shyama Prasad Mookerjee, who founded the Jana Sangh, Atal Bihari Vajpayee, to LK Advani and Atal Bihari Vajpayee. What drove the PM to this reckless and factually incorrect diatribe? Is this connected to the unexpected silence of the sangh parivar?
The tragic disaster has particularly hit the urban and rural poor and middle strata, but the upper middle class has not been spared either. This is not the consequence of an economic disaster, but the outcome of a untenable policy decision which has forced a recession on what was a fast-growing economy.