'Notebandi' leads to nasbandi in UP: several opt for procedure to earn cash
Catch Team
| First published: 29 November 2016, 19:05 IST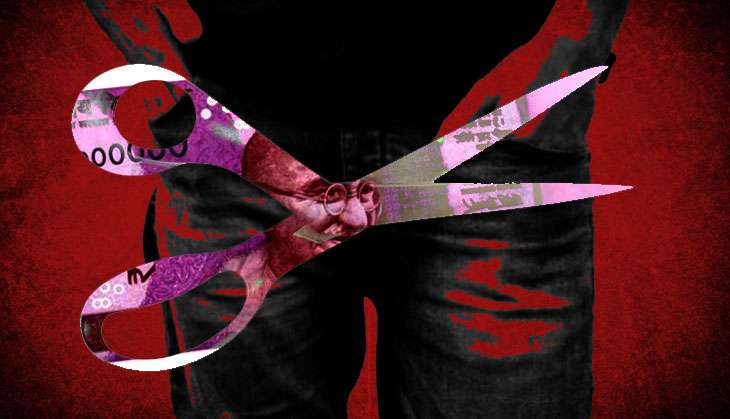 While the efficacy of vasectomy - or nasbandi, as it is popularly called - in family planning across India is still debatable, there is little doubt that the population control measure is a political tool that has been used time and again. The term still evokes harrowing memories of the Emergency for many.
Now, the note ban has brought nasbandi back into focus with a spike in a number of people turning toward this sterilisation technique in Uttar Pradesh's Gorakhpur.
Earning much-needed cash
The Poorva Post, a Delhi-based weekly magazine focusing on the Eastern UP, recently released a video highlighting this trend. The publication claims labourers rendered unemployed after the 8 November demonetisation move are opting for nasbandi in large numbers to earn some cash.
Also read - The dead and their currency notes: The human cost of sudden demonetisation
The Poorva Post report cites sources from a private clinic in Gorakhpur to state that labourers are coming in large numbers to undergo vasectomy operation. These are the same people who were earlier hard to convince to adopt family planning measures under the National Health Mission (NHM).
According to Poorva Post, over 38 daily wage labourers have undergone vasectomy operations in this Gorakhpur clinic alone since 8 November.
A team leader working in the clinic has confirmed that the number of nasbandi cases has sharply risen after demonetisation. Since the cash crunch has left many labourers with no source of income, they are left with no other option but to sterilise themselves for easy money.
It is worth noting that the government pays Rs 2,000 to each person coming to a government hospital for nasbandi in UP. The incentive for such an operation in any private health institute is Rs 1,000. Presumably, the lure of this money is attracting the poor towards sterilisation after the note ban.
The analysts believe the number of nasbandi cases in other government and private health centres of Gorakhpur district could be much higher.
A similar story elsewhere
It appears the trend is not restricted to Gorakhpur. The story of Aligarh's Puran Sharma (35) has attracted media attention during the past three days. Desperate for cash, Sharma got himself sterilised, but his handicapped wife could not get it done. The payment for the female contraception operation is only Rs 1,400.
Puran says that a local social health activist (ASHA) told him he could get some cash by doing nasbandi. He is the sole breadwinner of his family, but has been jobless for the past three weeks.