Note ban: How pro-Modi trolls are terrorising our Whatsapp groups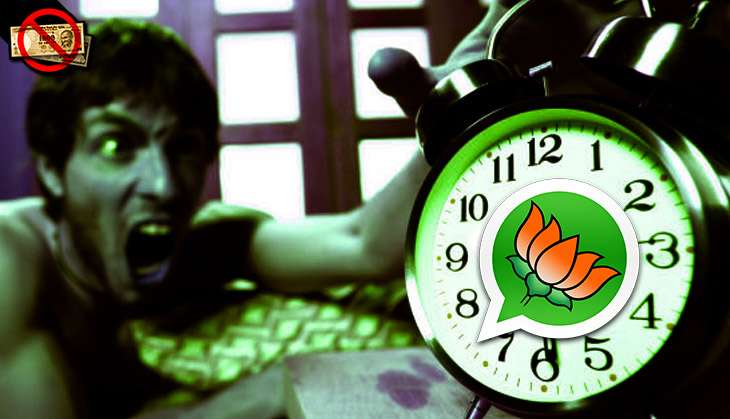 pro-Modi trolls are terrorising our Whatsapp groups (Malik/Catch News)
It is 2AM and a phone alert pierces through the still night. Groggily I fumble for my phone wanting to put it on silent. Who is this zombie!?
It is Purdu26 pinging away on my society's Durga Puja Committee WhatsApp group. The message reads:"Common Man - I don't have black money, why should I face the trouble for standing in queue at ATM and bank?
Soldier - I don't have any personal fight with Pak... then why should I face the bullets for you?"
Within seconds, there's another ping.
Prasun99 obviously found it hard to resist Purdu26's absurdly late-hour enthusiasm and decided to emoji bomb the s*#t out of everybody:
*Clap Clap Clap Clap Namaste Namaste Namaste Namaste Thumbs up Smiley Salute Indian flag*
Ever since the 8 November announcement made by the Prime Minister demonitising Rs 500 and Rs 1000 notes in an attempt to crack down upon India's black money, my Whatsapp number has been on the receiving end of some virulent patriotism and chest-thumping national pride.
It's all about timing
Interestingly on 8 November itself almost when the PM was still mid-way through his speech Whatsapp messages had already started trickling in:
"Surgical Strike on Black Money"
"Masterstroke by NaMo. This is what Acche Din means"
By 11 PM, less than three hours since the PM's speech, the new Rs 2000 notes were expertly dissected and said to be coming embedded with Nano GPS Chips (NGC).
"The unique feature is that it doesn't require a power source and yet can be located even if it is kept 120 meters below ground level"
Someone then asked if the chip can store music? To which there were several moments of serious consideration.