No subsidy on LPG: How will the poor ever stop using cow dung to cook, Mr Modi?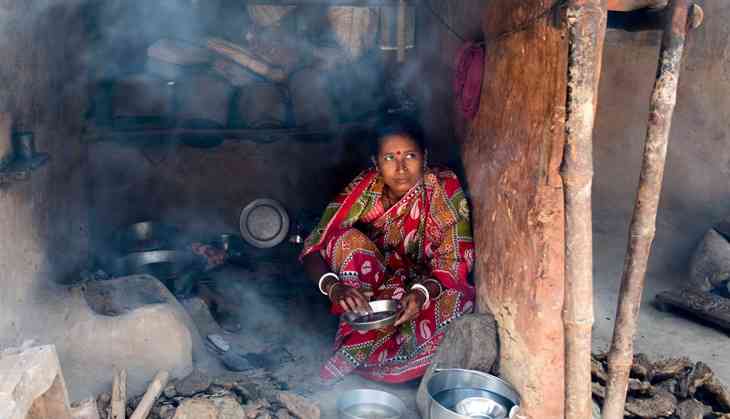 (KM Asad/LightRocket via Getty Images)
The government has given orders to make LPG cylinders subsidy free in the country by March next year. To achieve this, the government has asked oil marketing companies to increase the price of subsidised LPG cylinder by Rs 4 per month until the subsidy per unit becomes zero.
The move will definitely cheer the markets and will improve the government's finances, but at the same time, it is likely to cause some collateral damage. And that will happen in the form of government's most publicised Ujjwala scheme that promotes the use of clean fuel in the poor households in of the country.
A subsidised LPG cylinder now costs around Rs. 477.
In June last year, it cost Rs. 419.18.
Once the subsidy on the cylinder gets over it will cost about Rs 564 at the present rate of crude oil.
In case the crude oil prices go up in the international market, one can expect a further price rise.
The scheme, that was launched on 1 May 2016, provides Rs 1,600 upfront assistance to women from Below Poverty Line (BPL) families to purchase the first LPG cylinder, as well as a cooking stove. The Ujjwala scheme was projected as the match winner in the State Assembly elections held in Uttar Pradesh, earlier this year.
Government data showed that 20 million LPG connections were issued in 2016-17 against a target of 15 million.
By 2019, as many as 50 million families are expected to get LPG connections under this scheme. But just having a gas cylinder does not improve the lives of women.
A ground survey suggests that a majority of households did not go for a second refill. Data published in Mint Newspaper establishes a similar fact. According to the newspaper –
"Out of 32.2 million new LPG connections in 2016-17, 20 million are PMUY beneficiaries. This increase, however, does not reflect itself in consumption of LPG. Year-on-year (y-o-y) growth in LPG consumption increased from 9% in 2015-16 to 9.8% in 2016-17. Contrast this with y-o-y growth in LPG customers, which increased from 10.2% in 2015-16 to 16.2% in 2016-17."
Firewood and cow dung are cheaper
In a country where BPL families in rural areas survive on Rs 32 per day, per person, purchasing a gas cylinder that costs close to Rs 500 does not make any economic sense.
Cow dung and firewood come at a negligible cost in rural areas and it is definitely more feasible for these families to rely on these fuels to cook.
LPG cylinders, and at something close to Rs 500, it will never be adopted by people despite it having health benefits unless the government make them affordable.