No cash, no plastic: India's demonetised economy rushes towards cryptocurrency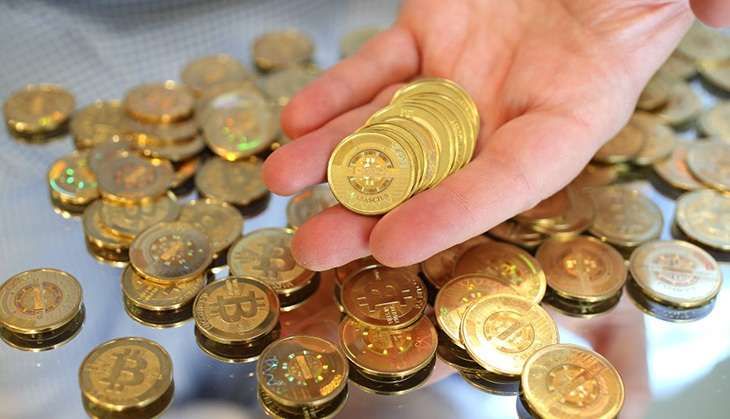 In the wake of the much talked about Demonetisation shocker and Modi's push toward a cashless economy, digital currencies (also known as cryptocurrencies) are taking over. Out goes plastic currency and in comes digital payment.
Just look at how much PayTM has benefited from the move to demonetise Rs 500 and Rs 1000 notes and you'll see the difference. Uber can be paid for via PayTM and bills and other payments can be made through many different digital wallets.
When one thinks about digital currencies, one thinks about bitcoins. As of 18 November, bitcoins were trading at a premium of 20% in India as compared to other countries around the world. The bitcoin exchange companies have been getting a high volume of calls ever since the notes were outlawed. Google Trends say that search queries in India for 'Bitcoin' and 'buy bitcoin' have hit all-time highs.
Bit by bit(coin)
Bitcoin, simply put, is a digital currency. They are made by computers and their prices are validated through public ledgers. This money, like other forms of digital money (PayTM and FreeCharge and all), can be used to pay for goods and services.
In India, at the moment, there are only four major bitcoin exchanges in India: BTCXIndia, CoinScure, UnoCoin and ZebPay. UnoCoin, according to Hindustan Times, has 2,000 merchants and vendors accepting these bitcoin s. However, none of these exchanges accept cash and most of the inquiries they've seen are of people wanting to convert cash into bitcoins.
In India though, there are not that many merchants accepting bitcoins. Bitcoin users can pay for some of their bills or buy Amazon/MakeMyTrip vouches.
Most of those, that have Bitcoins, are holding on to it and watching the price go higher and higher. They have the option of depositing their bitcoins and getting cash in exchange, but few are opting for this.
Bitcoinomy
One reason for the surge in bitcoin usage is that Indians are looking for ways out of the situation the government has put them in. They are looking for ways to store their wealth where the government cannot touch it.
At the moment, the RBI hasn't issued any guidelines on this, except for a warning back in December of 2013. Cryptocurrencies have the potential to make the currency fully track-able, which was one of the aims of the government when they were bringing out the notes, but this will not be happening anytime soon.
A cashless economy will propel Bitcoin into the big league here in India. It can help with the financial inclusion, duplication checks and black money. One can disseminate it digitally and track them easily. Bitcoins falls squarely in line with Digital India.
In the near future, bitcoins will be getting a major push as the sprint toward a cashless economy moves forward. Whether it will sustain this moment and make the Reserve Bank of India sit up and take notice is to be seen.