NIA busts another ISIS module. Here's why we should be concerned
Catch Team
| Updated on: 10 February 2017, 1:48 IST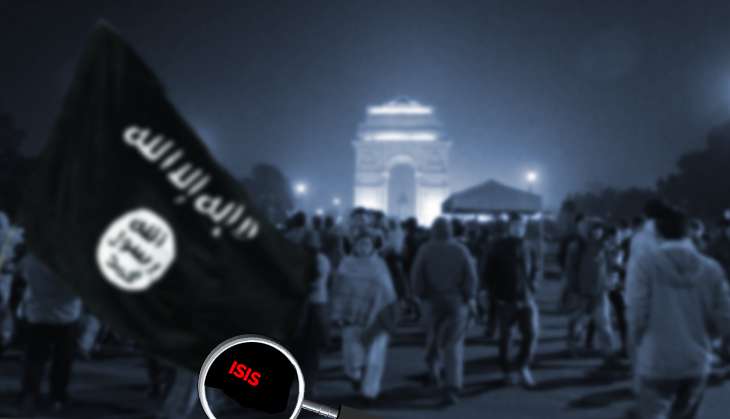 There are many reasons why we should be concerned about the latest case of the NIA capturing some ISIS sympathisers. The agency detained 11 suspects, and arrested five of them, in Hyderabad Wednesday.
The NIA had reportedly spent two months tracking the 11 suspects, listening to nearly 400 calls made and received by them. Two 9mm pistols, explosives, laptops, Rs 15 lakh in cash, 25 mobile phones and SIM cards were recovered from them.
The five arrested suspects are believed to have been close to carrying out a "big incident", possibly by the end of Ramzan. But there other reasons why the arrests are bad news.
01
Two of the arrested men are Shias
ISIS is a Sunni group. It has not only killed thousands of Shias but made gory propaganda videos showing its cadres slitting the throats of Shias, or shooting them dead.
So, the revelation that two of the suspects, who are brothers, are Shia is quite surprising. One of them, Mohammad Ibrahim Yazdani, is in fact alleged to be the leader of this ISIS ring. "The two brothers had adopted the Ahl-e-Hadees Salafist sect but we don't know how long back they adopted it," said a source in the intelligence establishment.
If the arrested brothers are indeed Shia, even if lapsed, it could mean that ISIS's ideology is gaining wider acceptance than previously thought - this is something that obviously doesn't auger well.
02
Explosives similar to those used in the Brussels attack
According to the source, the explosive seized from the group - Triacetone triperoxide, or TATP - was the same one that was used by ISIS terrorists to bomb Brussels early this year. The attack killed at least 32 people. TATP can reportedly be easily made with chemicals available on the open market.
This means that terrorists the world over are learning from successful attacks elsewhere to strike at home.
ISIS is using a franchise model in India: it's basically outsourcing terrorist activities to already established groups such as the Indian Mujahideen. Many leaders of terrorist groups that are believed to fled to Pakistan after the 2008 Mumbai attacks are learnt to have activated their sleeper cells for ISIS.
The person believed to be handling ISIS operations in India is Shafi Armar. Almost every time the NIA busts an ISIS module, his name crops up. He is said to have been the handler the leader of the freshly busted module was in touch with. Armar is learnt to have coordinated the entire operation from outside India.
04
Youth being lured in Karnataka and Maharashtra
Busting ISIS modules or "sympathiser groups" in and around Hyderabad has become an alarming routine now. For some reason, youth in Hyderabad are becoming easy prey for ISIS propaganda. At least 54 Indians have been held for indulging in terror activities in the name of ISIS so far, and most of them have been from Karnataka and Maharashtra.
Such narrow geographical spread could enable ISIS recruits to form trusted networks and operate undetected for long.
More in Catch
ISIS isn't ravaging Afghanistan. But who wants to take a chance?
Terror Central? why arrest of 'ISIS India chief' puts Thane under the lens
As the West reels after Brussels, Modi should push for terrorism convention