Next time, odd-even to return with no exceptions as Delhi govt finally relents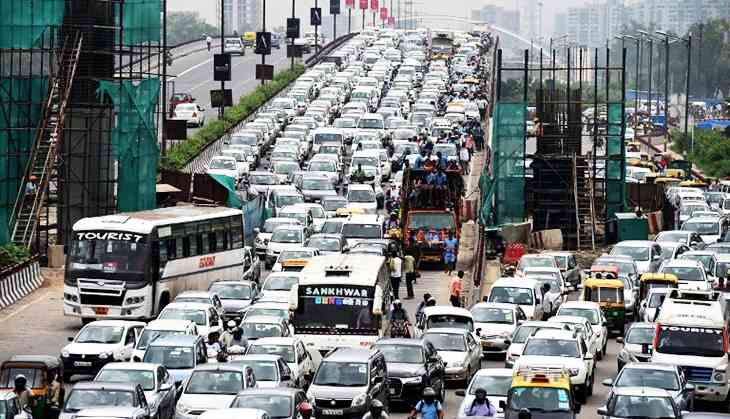 (AFP PHOTO/Prakash SINGH)
The Delhi government on Wednesday submitted an action plan before the National Green Tribunal (NGT) finally accepting the Tribunal's earlier recommendations of not having exemptions for women drivers and two wheelers.
The Aam Aadmi Party-led Delhi government said the odd-even vehicle rule would be implemented in the city without any exemptions if the pollution level touches the "severe" category.
The government has also said in its plan that construction will be stopped completely when air pollution level touches 'severe' category, adding that the entry of trucks into the city will also be banned during the time.
Although the dates of the implementation of the odd-even scheme have not been specified as of now, sources in the Delhi government told Catch that the scheme is likely to take place before the end of year.
NGT takes charge
NGT had slammed the Delhi government last month for wanting to exempt women drivers and two-wheelers from the odd-even vehicle rationing scheme that was scheduled from 13 to 19 November in the national capital. The NGT gave the go-ahead to the government on the condition that women drivers and two-wheelers must be exempted.
The Delhi government was forced to withdraw its appeal for modifications in the odd-even scheme that they made before the tribunal.
According to the Delhi government, it had very strong reasons for making the exemptions, saying many women do not feel comfortable or safe in public transport, especially those who work at odd hours. It also argued that public transportation was not equipped to accommodate so many two-wheeler drivers.
However, on Monday, the green court lashed out at the Arvind Kejriwal-government for not filing a comprehensive action plan to curb pollution and slammed authorities for holding the India-Sri Lanka cricket match despite poor air quality.
The tribunal noted that not a single First Information Report or FIR had been filed in connection with pollution. It said on Monday, "The government only talks about challans (prosecution slips)... but nothing is reflected on the ground. The Delhi government has not followed the promises it made."
Smog had led to multiple interruptions in the third Test between India and Sri Lanka in Delhi on Sunday. Sri Lankan players wore masks as the air quality dipped, while some even vomited on field because of the pollution.
The rules specified last month by the NGT only exempted emergency vehicles like PCR vans, fire brigade and ambulances from the scheme. Public buses, taxis and auto-rickshaws will also not be affected.
The government also plans to run more buses to provide a hassle-free experience for commuters and Delhi Metro will increase the frequency and number of carriages during this period.
If implemented, this will be the third time Delhi will bear witness to the implementation of the odd-even rule.