NEET vs CET: 'We wanted to serve the country but have lost faith in it'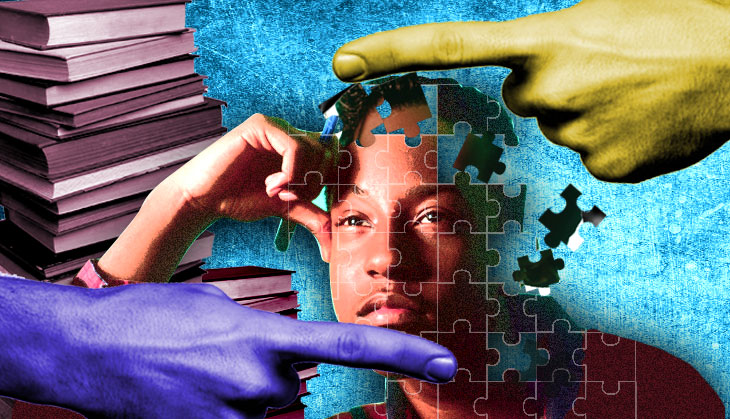 I am a 17-year-old student at Smt. Sulochanadevi Singhania S​chool​ in Mumbai​.
Like most students my age, I've been ​preparing for the medical entrance exams since May 2014. At that time​,​ we were gearing up to give NEET in 2016. In December last year, we were shocked to learn that NEET had been cancelled and the admissions to medical colleges in Maharashtra would be through MHT-CET. This is an exam specially designed for Maharashtra. The exam was a better alternative for students living in the rural parts of the state, as they could easily study for them as part of their regular studies for Class XII. The NEET follows the central board pattern (CBSE) with books that are costlier and much more vast than the CET syllabus.
Read- NEET 2016: A closer look at both sides of the argument
The Class XII state board books for Physics, Chemistry and Biology are a total of four books (two of them being in Chemistry), each about 300 pages long. Concise. The CBSE books are huge and bulky. The CET books are easily available and the exam is much simpler.
NEET, however, has a vast portion to be learnt and there's negative marking as well. The CET is an in-depth examination of the Class XII syllabus with no negative marking.
Not only are the portions different, some of the facts vary too. Here are two examples:
1) A ratio of AMMONIA: HYDROGEN: METHANE
CET says 2:2:1
NEET says 1:2:2
2) A compound found in our eyes
retinOL in CET
retinAL in NEET
Now one would think it wouldn't make such a big difference, but this is a 2016 NEET question and both the options featured in the paper. Students who were masters in CET messed this no-brainer up.
This year while I was preparing for my exams, m​y parents had become event managers, planning the logistics for every exam - the route, meal times etc., as there were lots of dates when there were two exams in a day. We also spent a lot of time, effort and money in sending applications to 15 different colleges for as many entrance exams as possible.
I am not against the idea of NEET. Life would be very easy as we would need to give only one paper. Everyone will be evaluated on the same platform, much like the Joint Entrance Exam. I experienced the first phase of the exam and believe that it was conducted in the best way possible with the given resources. The checking was strict and there was almost no chance for any mishaps. No negative marking also ensure that only students who are very sure about their knowledge get through.
Having said all this, the scheduling of NEET is nothing short of disastrous​.​
Students were informed two and a half days before the exam, that this is the exam that'll count and not the CET, which they were actually gunning for. Also the education ministry of Maharashtra promised the students that they would actually bring back CET and told us to focus on CET only. No such thing happened and NEET is back.
Also read- It's official! NEET is the only way to get into medical, dental colleges: SC
The physical strain of learning up 40 chapters is difficult as it is. The added mental stress because of all this drama, doesn't help. It feels like they're trying to toy with young minds.
Here's how it rolled out in short: first we are told this exam will count towards the final marks. Then the exam we were​ preparing for is scrapped. Soon, all private college exams get cut. Students thought they were free now and there was nothing to stress over. Next thing we know, a Supreme Court verdict pulls us back into the exam cycle.
For students like myself, who began this journey at the age of 15 or 16, it feels endless and exhausting by the time you're 17 and still stuck. For two years and three months now, this has all felt very unfair. The exams will conclude by 20 May or so. The cycle of stress will hopefully end then.
​​But the situation is still bad. Students are scared, they don't have the courage or heart to study again. They feel that they haven't had the chance they deserve to be heard. There is frustration anger and disbelief. The students who believed in this country and wanted to serve it by following one of the most noble professions, have lost faith and hope. Students need a voice.
(The views expressed here are personal and do not necessarily reflect those of the organisation.)
More in Catch:
Shiva Ayyadurai versus Gawker: just who really did invent email?
Achhe Din for Malegaon accused: Clean chit to Pragya, MCOCA dropped against rest
Diplomatic row after Bangladesh hangs pro-Pak war criminal
If there is a drought, food security is a must: SC