Need booze? Let 'Daru Wale baba' Raman Singh quench your thirst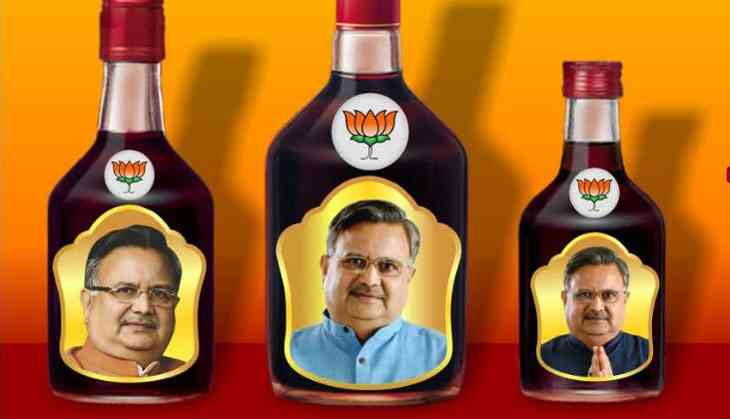 On the lines of Gujarat and Bihar, the people of Chhattisgarh too, from time to time, keep demanding prohibition. But the Raman Singh government has actually gone the opposite way, deciding that the state administration will get into the booze-selling business.
Recently, the Supreme Court ordered that there could be no alcohol shops within 500m of National Highways. According to the government, private contractors have expressed their inability to run 400 such shops, which is why it has decided to step in and prevent losses to the exchequer in the form of revenue. For this, it has also decided to constitute a corporation.
Sharp responses
The government's decision has drawn sharp responses on social media and other platforms.
Chief Minister Raman Singh, who had earned the moniker of 'Chaur Wale Baba' for distributing rice for Re 1 through PDS in the villages, is now being called 'Daru Wale Baba'.
Here are some other slogans circulating on social media: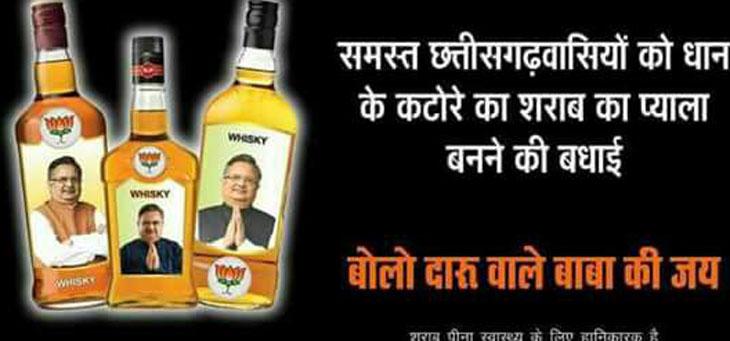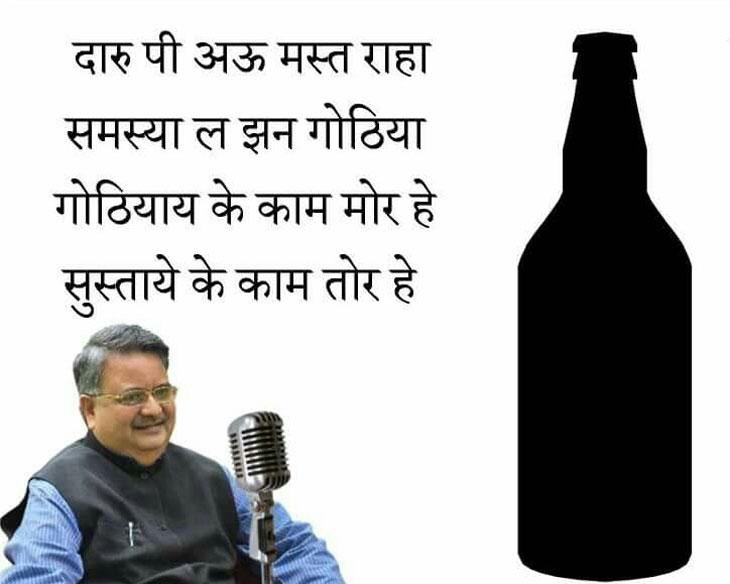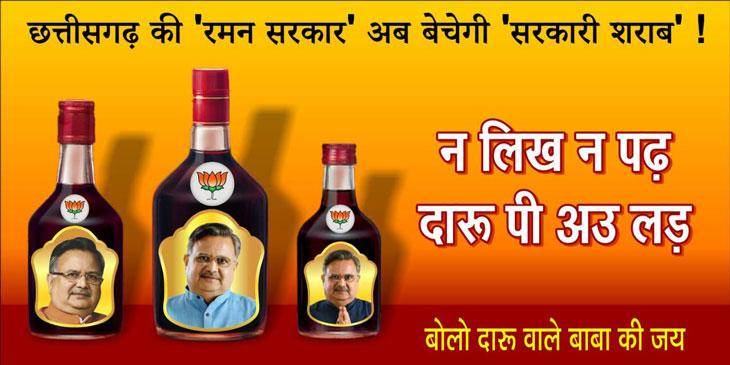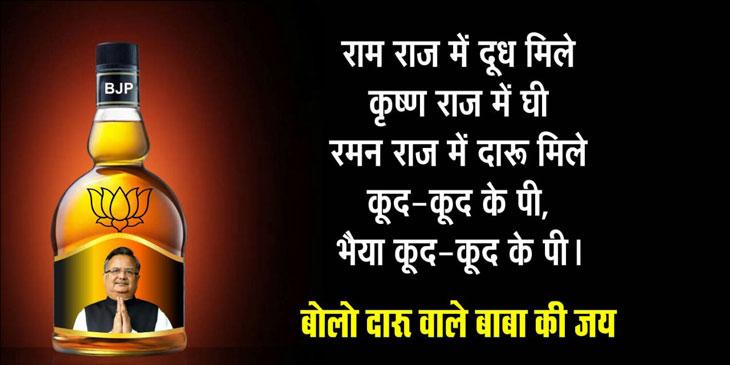 Another line of thought is that the government seems to have taken a dialogue from the Shah Rukh Khan-starrer Raees to heart. Roughly translated, the dialogue states: "My mother used to say – no business is too small, and there's no bigger dharma than business."
Criticism
BJP MP Ramesh Bais cannot fathom why the government would take such a decision when there was talk of prohibition.
Former CM Ajit Jogi, meanwhile, alleges that the by selling alcohol in every nook and corner, the government wants to finish off the thinking capacity of the residents of Chhattisgarh.