Mukhtar Ansari in Banda jail; all you need to know about gangster-turned politician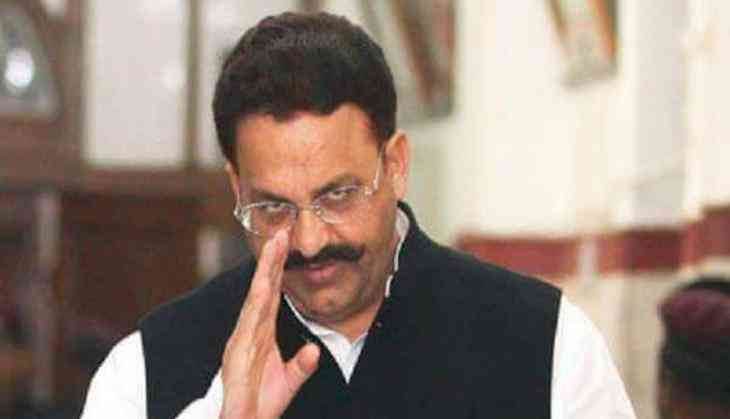 The Uttar Pradesh police on Tuesday took custody of Mukhtar Ansari, departing with him from Rupnagar jail in Punjab in a cavalcade headed for a prison in Banda where security has been stiffened in order to incarcerate the gangster politician.
The handing over of the gangster and Bahujan Samaj Party leader Mukhtar Ansari comes after a top court order approached by the Uttar Pradesh government which drew attention to spate of cases against Ansari in his home state.
The transfer paperworks carried on for around two hours on Tuesday before he was handed over to the UP police special team at Rupnagar jail. Where he was locked up since 2019 in an extortion case.
As per the Uttar Pradesh police, the BSP MLA from Mau faces 52 cases in the state and elsewhere, out of which 15 cases are at the trial phase.
So far, the police have taken 96 criminals into their custody and seized, freed, or bulldozed property worth Rs 192 crore associated with Ansari and his associates. The BSP MLA is also the main accused in the 2005 murder of BJP's Krishnanand Rai.
The home department of Punjab had ordered the UP government to take Ansari's custody by 8th April, after the 26th March top court order that had given two weeks time limit.
The Supreme Court had pointed out that Ansari was allegedly implicated in cases of murder, attempted murder, conspiracy and cheating, other than crimes under the Gangster Act.
In 2010, the BSP leader was arrested for the killing of Ram Singh Maurya, who was a witness to the murder of Mannat Singh, a local contractor who was allegedly murdered by Ansari's people in 2009.
In the meantime, Ansari's family have stated that they fear for his life in Uttar Pradesh.
Also Read: UP Police brings gangster-turned-politician Mukhtar Ansari to Banda jail