MP Police use scrapped law to arrest 3 for morphing Bhagwat's pic
Anup Dutta
| Updated on: 14 February 2017, 6:00 IST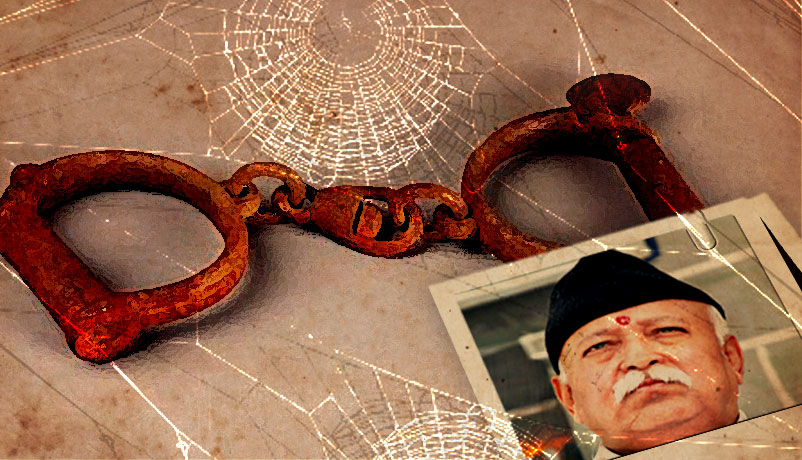 The Madhya Pradesh Police has used a controversial law scrapped by Supreme Court last year, Section 66 (A), a section in an Internet law that has been used in recent years to arrest people for online comments. The comments were classed as "grossly offensive". The law was used prosecute a youth, for allegedly posting and circulating a morphed image of RSS chief Mohan Bhagwat.
"On the basis of some complaints lodged by locals, we have arrested Danish Mohammed, a resident of Kotma. We have registered a case against Danish a resident of Kotma, under Section 153 of the IPC and 66 (A) of the IT Act," Sunil Gupta, station in-charge, Kotma Police Station told this correspondent.
More arrests
Last week, on 16 March, Khargone district Police in Madhya Pradesh witnessed two more arrests for posting and circulating a morphed and objectionable picture of RSS chief Mohan Bhagwat on social media. The accused were produced in sessions court on Friday, from where they were released on bail.
Turning the clock backwards
In May last year, the Supreme Court scrapped a section in an internet law that has been used in recent years to arrest people for online comments classed as "grossly offensive."
Also read: Mohan Bhagwat still wears shorts inside his pants
Section 66A, which was added to India's Information Technology Act in 2008, decreed that "grossly offensive" online comments or messages could be punished with up to three years in jail .
Vigilante Toppling
Section 66A turned unconstitutional following petitions from civil rights groups and a law student who have argued that it is vaguely worded and therefore easy to exploit. The Police have used it to make several arrests over Facebook posts that has upset some of the politicians, and risked stoking tensions between people of different castes and religions.
Some of the past cases
In 2012, two young women were arrested in Mumbai over a post that criticised a city-wide shutdown to mourn the death of a local political leader. The woman who wrote the Facebook post along with her friend who had liked it were arrested. They were later released on bail.
Read more: Mohan Bhagwat has some important things to say about caste, tradition and discrimination
In March 2015, the Uttar Pradesh police arrested Vicky Khan, a 19-year-old boy from Bareilly, for an posting on Facebook an 'objectionable' statement and attributing it to Samajwadi Party leader Azam Khan. The teenager was later released on bail.
Repeal the laws
In its report titled '100 Laws Repeal project', Centre for Civil Society, Macro/Finance Group at NIPFP and Vidhi Legal Centre, recommends for complete repeal of 100 laws that are redundant, or materially impede the lives of citizens, entrepreneurs and the government. The report does not aim to reinvent the wheel. It simply revisits the work and recommendations of several experts before, and provides a clean compendium of low-hanging fruit that can easily be executed with minimal discomfort or encumbrances.
Edited by Sahil Bhalla
More in Catch:
'Don't persecute Kanhaiyas Mr President. Use them for nation building'
Nowhere Land: a photographer on a Bollywood set explores an Angolan village in Maharashtra
By batting for Gau Mata & Bharat Mata, is Congress becoming the new BJP?
There's no Holi celebration like Lathmar Holi of Radha's village Barsana