Mohandas Modi? As PM replaces Gandhi in calendar, hilarious memes pop up
Catch Team
| Updated on: 11 February 2017, 6:41 IST
Khadi and Village Industries Commission (KVIC) has found a worthy alternative to the father of the nation - Prime Minister Narendra Modi.
In place of the iconic image of MK Gandhi on the charkha, a symbol of the Swadeshi movement, the 2017 Khadi calendar sees PM Modi in his kurta-jacket uniform, fondly inspecting a jazzed up charkha. Befitting of the times, we suppose.
Now, the Prime Minister's Office (PMO), not too flattered by Khadi's need to switch one Gujarati for another, has clarified that this was done without their sanction. An 'upset' PMO has asked for an explanation from the Ministry of Micro, Small and Medium Enterprises (MSME) for the same.
After facing flak from Opposition leaders like Rahul Gandhi and Arvind Kejriwal, the PMO, making evident our PM's marketability, has responded saying this isn't a first. "This is not the first instance of someone walking the extra mile to impress or to show their association with the PM Modi," a top official at PMO said.
Rahul Gandhi rakes up Khadi Gramoudyog calendar and dairy issue and said that Modi ji has replaced Gandhi Ji from the khadi product

— IndiaTodayFLASH (@IndiaTodayFLASH) January 16, 2017
However, the response came 3-days too late. In the meanwhile, the internet is amazed at how a frail, bare-chested, pro-poor babu could be replaced by a 56-inch-chested PM, a man whose move to demonetise couldn't have gone down very well with the khadi industry.
After Khadi's calendar cover was shared on social media, the likes of Filter Copy, a social content website, and @AIB_Modi, a parody account styled after the PM's have used their photoshop skills to historically place Modi in the Indian independence struggle.
But as with all things photoshop, things got a little out of hand... Have a look.
Modi's tryst with the charkha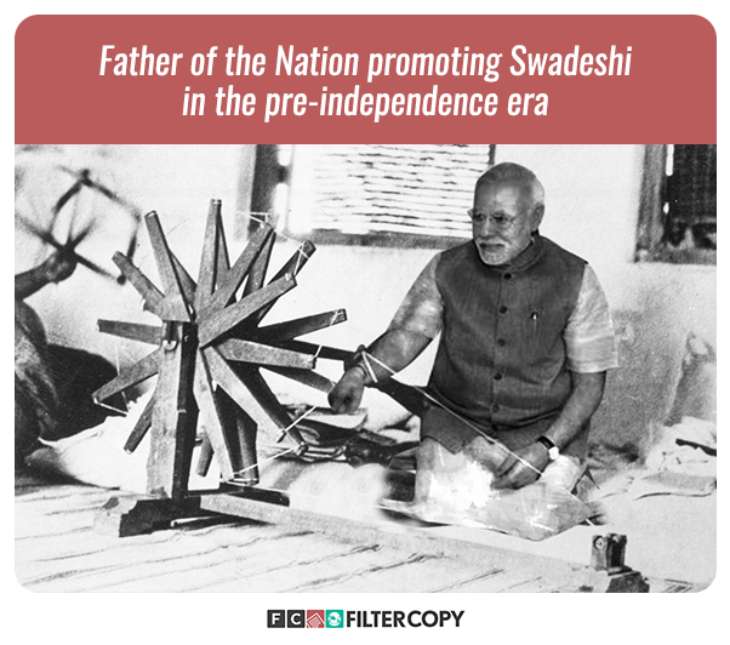 If one must do the charkha, one must do the charkha right. (Photo: Filter Copy)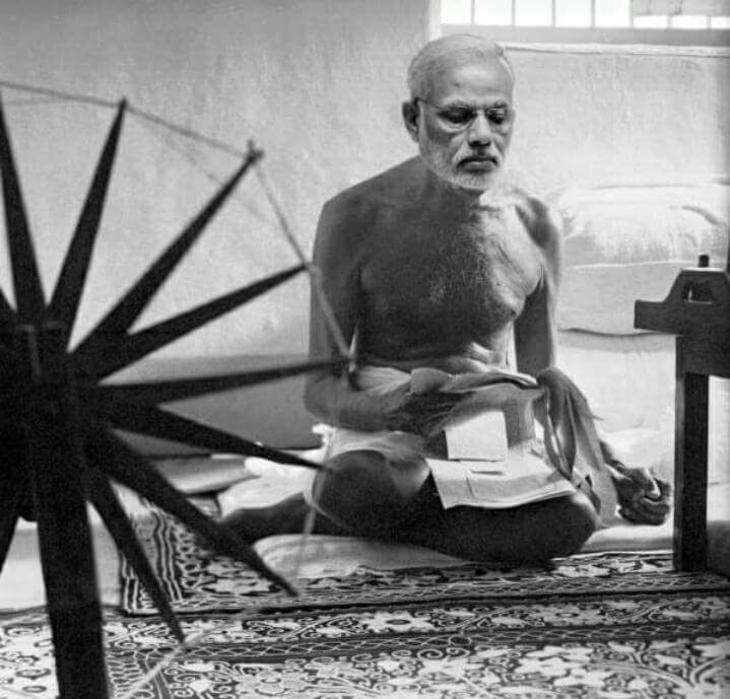 The 'beside my charkha' shot. (Photo: Twitter)
Modi and his friends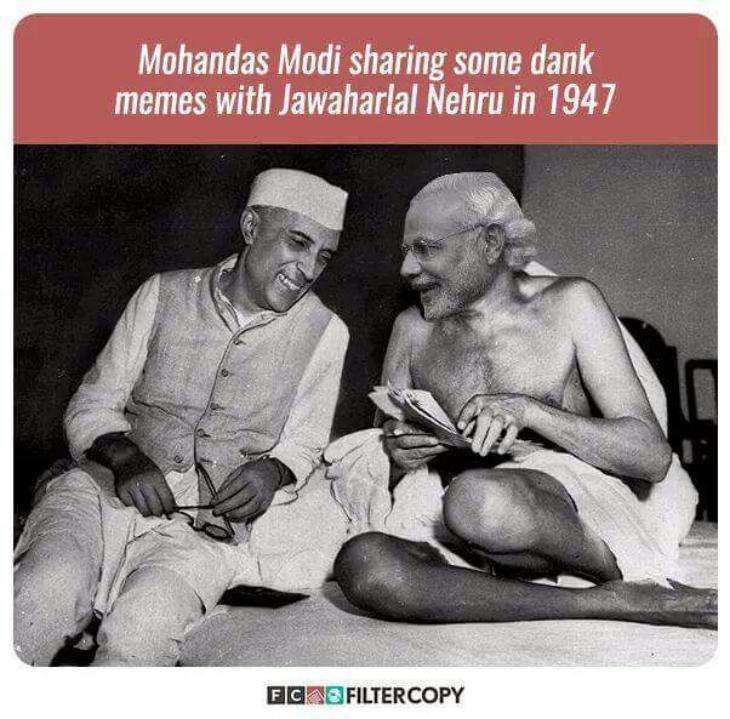 When Modi time-travelled to meet Nehru. (Photo: Filter Copy)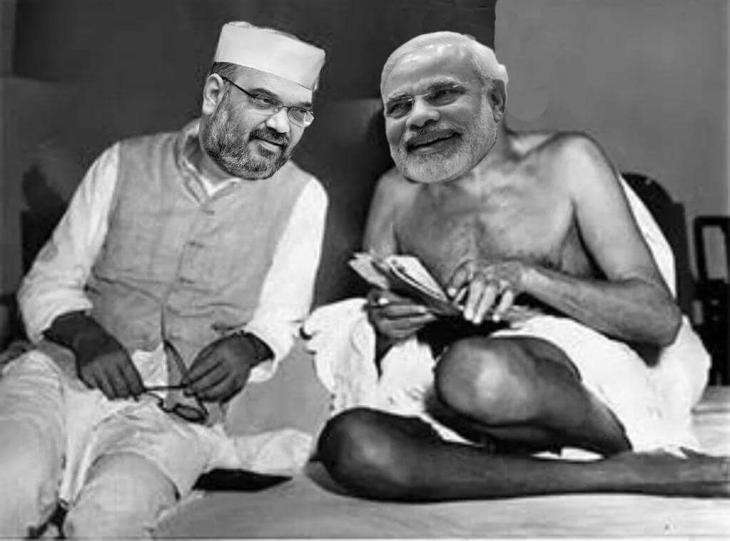 And when he travelled back to the future. All for Shah. (Photo: Twitter)
Marching for the nation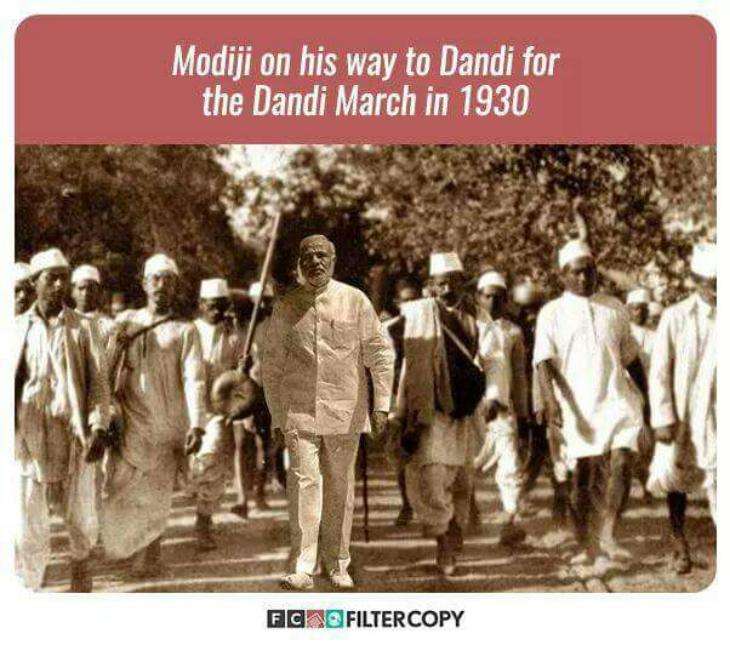 Might as well call it the Modi march. (Photo: Filter Copy)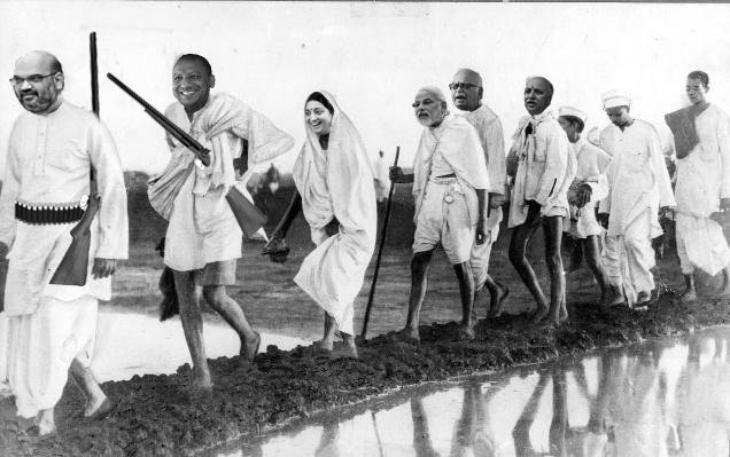 A march with BFFs. And guns. (Photo: AIB_Modi)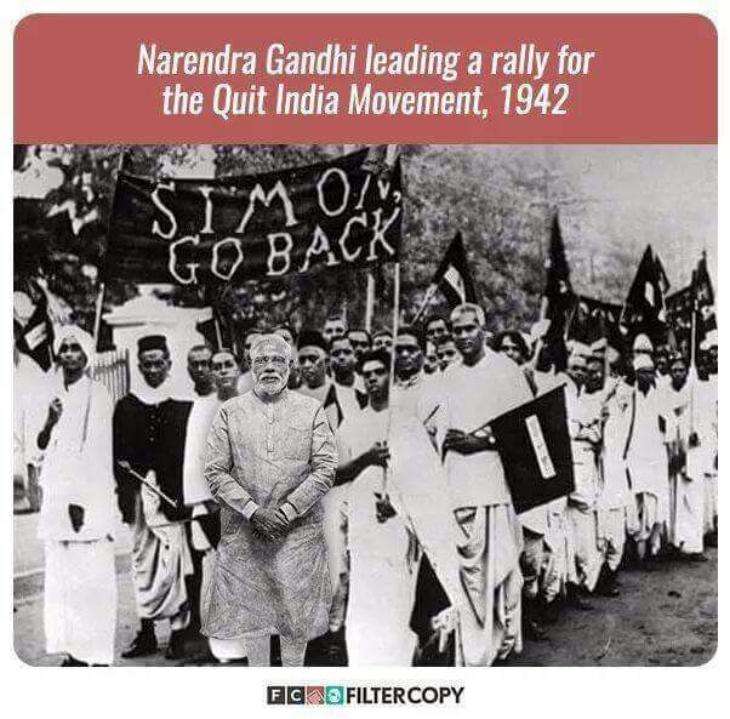 When Modi made Simon go cry in a corner. (Photo: Filter Copy)
Doing some cool things in life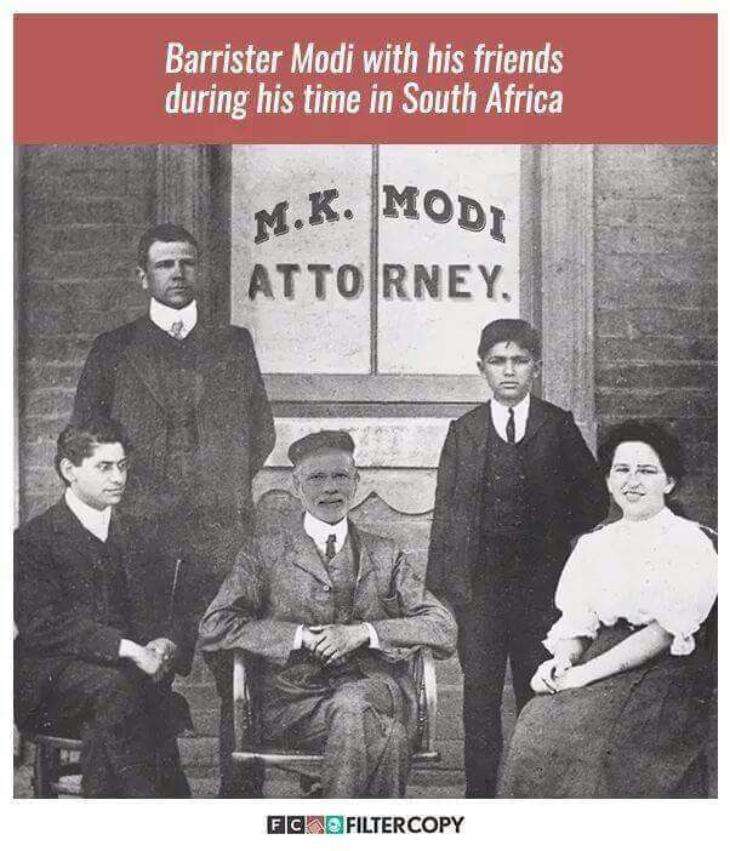 Just a cool shot of Modi with his pals from his barrister days. (Photo: Filter Copy)
Our PM's cameos in films often overshadow the stars. (Photo: Filter Copy)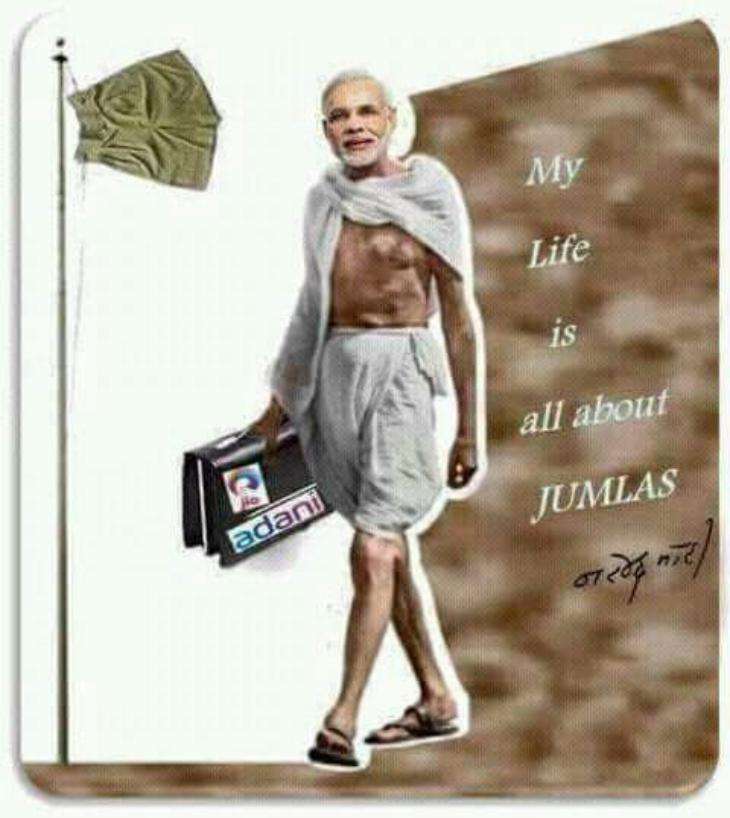 The right sort of civil disobedience. (Photo: Twitter)
Next level impersonation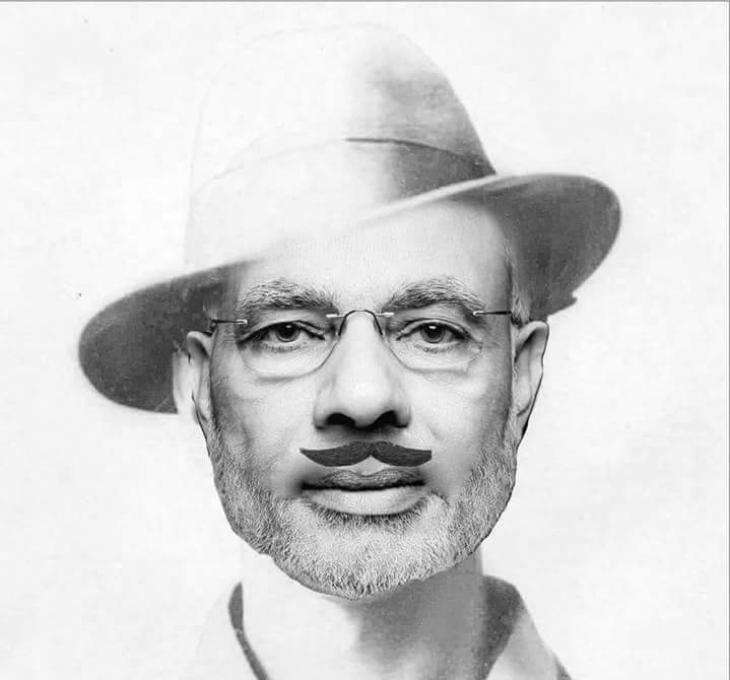 Why stop at Gandhi when there could be a Mohandas Bhagat? (Photo: AIB_Modi)
Or Tilak, for that matter. (Photo: AIB_Modi)
Wishful thinking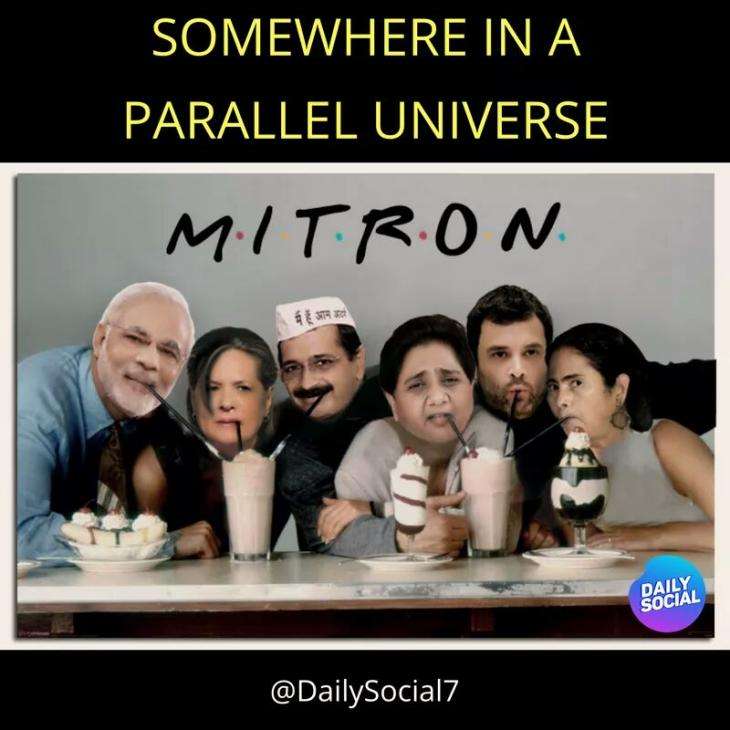 In an ideal universe. (Photo: Twitter)
Too many calendars, too little time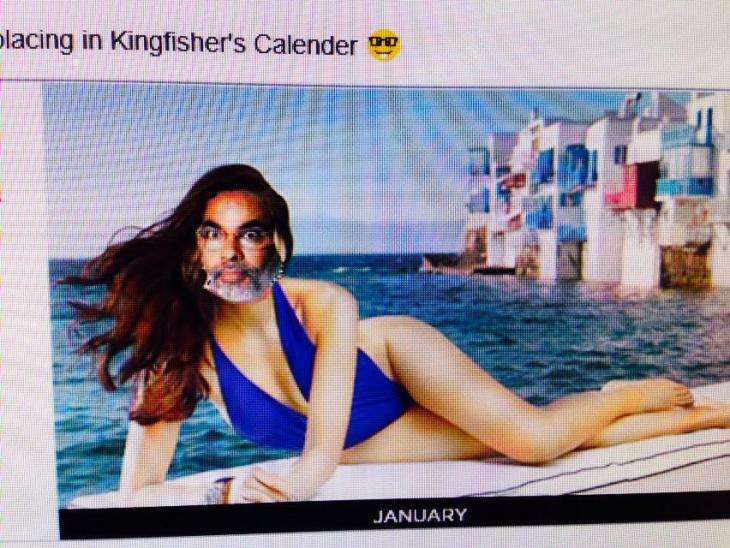 Why stop at Khadi calendar? (Photo: Twitter)