Modi's note ban has left 5 lakh timber workers jobless: RSS man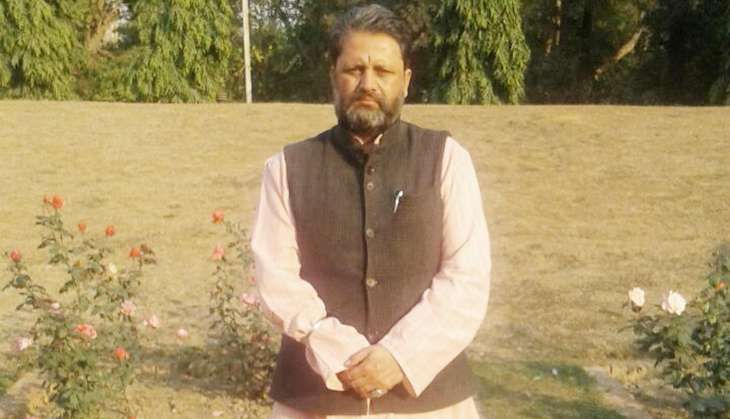 Farmers, labourers, commission agents and small-scale industry owners - all the stakeholders in north India's timber industry, have suffered losses of at least Rs 180 crore since Prime Minister Narendra Modi announced demonetisation on 8 November last year.
According to Ranjit Raina, president of the Haryana AgroForestry Farmers Association, at least five lakh labourers have lost their jobs because of the cash crunch.
Raina, who claims to be a member of the RSS's Muslim Rashtriya Manch, says he's speaking out because nobody from the Sangh would. And he won't stop there - he is consulting lawyers to try and work out legal challenges to the Prime Minister's big scheme.
Catch spoke to Raina, while he was in Delhi. Excerpts:
You say that the timber industry was devastated by demonetisation. Could you elaborate?
By the first week, the entire timber industry had shut down. There are some 3,000 plywood units in this area, which employ around five lakh workers. All the units had ground to a halt, and the workers had been fired.
Now the timber industry in Yamunanagar-Jagadhri doesn't affect just Haryana. Timber here comes from western Uttar Pradesh, Uttarakhand, Punjab and Kashmir.
Around four lakh quintals of wood (worth about Rs 6 crore) are transacted here daily. A 30-day shutdown has meant losses of up to Rs 180-Rs 200 crore - to all these farmers, workers, and owners of timber mills.
I spoke to the commission agents in the area. They say all that the farmers are getting in return for the wood they're supplying to the factories are 'I owe you' slips. Even now, factories are working only up to 30% of their capacity, and only 50% wood is coming in.
What exactly is your relationship to this sector? On what basis are you making these claims?
I know the timber industry because I'm a farmer myself. The Yamunanagar-Jagadhri belt is the hub of timber trade in north India. I've been there and have remained personally in touch with the people.
I'm the president of Haryana AgroForestry Farmers Association, a nominated member of the Haryana Forest Corporation and a member of the Forest Research Institute, Dehradun. I have been growing poplars and colonial eucalyptus, so I know a bit about timber and the agrarian industry.
You also claim to be a member of the RSS and the BJP...
I have been a member of the RSS since 2006. My family has had close association with the Hindu Mahasabha. My grandfather, Raja Narendra Nath, was president of the Hindu Mahasabha in 1926, after Lala Lajpat Rai. My father also had close links to the Sangh.
But how have you personally served the Sangh? In what capacity are you linked to the RSS?
I have been a member of the Muslim Rashtriya Manch for the last two years, and have worked under (senior RSS functionary) Indresh Kumar. I have also been an active member of the BJP.
Have you spoken to people within the Sangh? If yes, then why are you the only person from the organisation speaking against Narendra Modi?
I have spoken to people in the RSS, but they're being diplomatic. Perhaps, this is a time when nobody wants to be on the wrong side of Narendra Modi. For whatever reasons this may be, I'm not concerned. Nor can I speak on my colleagues' behalf. So I can't tell you why I'm the only one.
Of the states that you talked about UP, Punjab and Uttarakhand are going to the polls very soon. So, your timing in talking about demonetisation seems a little suspect - there could be accusations that you're a Congress agent.
I'm not a Congress agent. I'm a serving member of the BJP, as a matter of fact. And as far as elections are concerned, I'm sure the BJP is going to be adversely affected by the PM's demonetisation scheme.
So you hold the PM directly responsible for the devastation to the timber industry?
Yes, of course. The PM took the credit for the scheme, which became a death knell for the agrarian distress. Hundreds of people have lost their lives standing in queues. He should step down with immediate effect.
In fact, I will be talking to lawyers in the Supreme Court, and will take necessary legal action against him.
Edited by Shreyas Sharma
More in Catch
Demonetisation woes: Chhattisgarh's timber trade struggling to survive
India's jugaad: Modi's demonetisation brings back the ancient barter system
Diamond industry loses its sparkle thanks to Modi's demonetisation