#MeToo effect: MJ Akbar reportedly asked to 'cut short' Nigeria visit and return today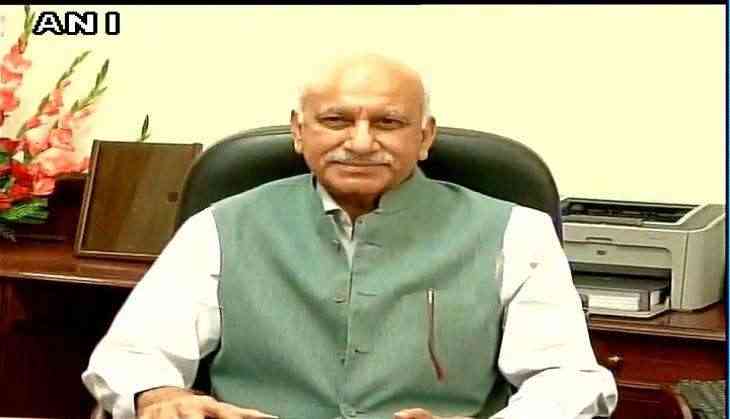 Amid the growing number of sexual harassment allegations against Union Minister, MJ Akbar, Minister of State for External Affairs has been reportedly asked to 'cut short' his Nigeria visit and to return today.
He was expected to come back on Friday but he is likely to return on Thursday.
An official was quoted by The Economic Times as saying "The matter is under consideration, but his explanation is also important".
According to the report, top government and part officials discussed the matter and would take action.
The official further said "There will be caution in decision making. We don't want it to be a knee-jerk reaction. This is about women safety, an issue important to the PM, so it cannot be ignored. Some of the complaints are serious and they are being looked into".
The growing allegations against the minister also hurt the party image. A BJP leader said "When it relates to women and their safety, the BJP has always tried to maintain the right image".
Earlier, Union minister Maneka Gandhi called for a probe in the allegations and BJP's senior women leaders Meenakshi Lekhi,
Uma Bharti, Union Minister, supported the #MeToo movement. They urged the victim to share their stories of harassments that they have gone through time to time.
However, External Affairs Minister Sushma Swaraj refused to comment on the allegation leveled against Akbar.
Also read: Delhi: 19-year-old boy stabbed his parents, sister after he was repeatedly reprimanded for skipping college