Mehbooba dithers over oath-taking, top leaders' fate hangs in balance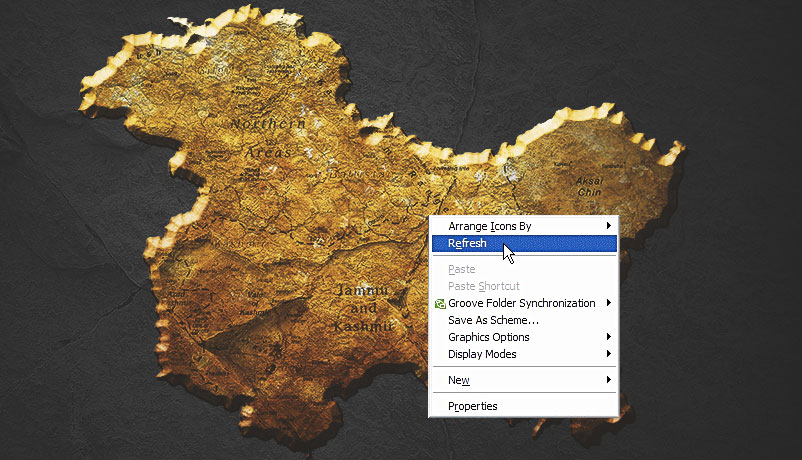 Mehbooba Mufti's reluctance to succeed her late father Mufti Sayeed as chief minister immediately has left J&K's political scene rife with suspense.
The PDP chief will take oath as the state's first woman chief minister only after Sayeed's Chaharum, the ritualistic prayer performed on the fourth day after a person's death, sources in the party confirmed to Catch.
"Right now, Mehboobaji is deeply depressed," said a PDP leader close to her.
Also read: Meet Mehbooba Mufti, the likely new Chief Minister of J&K. Cold sweat, BJP?
Sayeed died on 7 January in New Delhi. The sources said her father's death has left Mehbooba in "deep shock" and "unwilling" to consider taking oath before 10 January, when the Chaharum will be held.
According to the sources, senior PDP leaders told Mehbooba that the party had a "constitutional obligation" to fill the chief minister's post immediately. Indeed, some constitutional experts have argued that "a state cannot be left as a headless chicken" and that Mehbooba should have taken oath on 7 January itself.
But she still "did not agree".
A party leader said that the PDP was also waiting for "a formal letter of approval" and "support for Mehbooba Mufti as chief minister" from the coalition partner, the BJP.
"Ram Madhav is expected to fly to Srinagar to give final approval to her candidature," the source added.
PDP is waiting for 'a formal letter of approval' and 'support for Mehbooba Mufti as CM' from BJP
Madhav, the BJP's general secretary in charge of J&K, did land in Srinagar later in the afternoon, along with his party colleague Avinash Khanna. They met Mehbooba at her residence to "offer their condolences and support".
Waiting for the word
In the meantime, speculation is rife about the composition of her cabinet. It's believed by many observers that she would bring in new faces and move out some of the old guard. But party sources insisted that "all such speculation is premature" at this stage.
Also read: R.I.P #MuftiSayeed. What will the transfer to Mehbooba mean for J&K
"It's all in the hands of Mehbooba Sahiba. That's how politics in the third world functions," said a source privy to the latest developments. "But there will be no drastic changes in the portfolios. All this speculation is a figment of people's imagination and it's premature."
The party's denials haven't done much to end to the chatter, though. Quite the contrary. Here are the biggest talking points.
1) Muzaffar Hussain Beg is making a comeback
The senior PDP leader, it's being said, will wield "tremendous influence" on policy-making in the new dispensation. As per unconfirmed reports, the MP has already expressed "interest in handling the finance ministry". Beg was the finance minister when the PDP first won power in 2002.
A senior PDP leader, however, told Catch that Haseeb Drabu was almost ready with his budget for 2016-17 and "it's highly unlikely that he will lose this key portfolio that he has held since March 2014."
Also read: What the J&K chief secy's resignation tells us about the PDP-BJP coalition
He added, "It is not easy to replace Drabu Sahib. Let me assure you he will continue as finance minister. There is no better person available to replace him."
Haseeb Drabu is ready with 2016-17 budget. It's unlikely he'll lose finance to Beg: PDP leader
Still, a change of guard in the ministry after the assembly's budget session can't be ruled out.
2) Naeem Akhtar may get a bigger role
The education minister is poised to get additional charge of the key tourism portfolio, according to a source.
"Naeem Sahib won't lose his education portfolio," the source said. "He has introduced unprecedented reforms in the department in the past 10 months."
3) Tariq Hamid Qarra will remain sidelined
The party heavyweight and MP, who has openly criticised the party for allying with the BJP, is unlikely to get a cabinet post.
Qarra has said on record that he does not believe in the party's "battle of ideas" - its justification for partnering with the BJP - and instead puts his faith in the "battle of conscience".
"Well, both Qarra and Beg Sahib are our parliament members. It's not in the party's interest to induct all MPs into the state cabinet. Who will represent the party in the parliament?" a PDP leader asked.
Also read: Doublespeak: why do Abdullahs & Muftis often sound like the Hurriyat
Meanwhile, senior PDP leaders are reportedly "in constant touch" with Governor NN Vohra.
A Raj Bhavan spokesman said in the evening that the governor "has also addressed letters by fax to Mehbooba Mufti, president of PDP, and Sat Paul Sharma, president of the BJP, to urgently inform him about their respective positions regarding formation of the new government".
Whether the governor's missive convinces Mehbooba to take oath immediately remains to be seen.
Also read: Post Mufti, PDP-BJP coalition is a sinking ship. Can Mehbooba rescue it?