Mantri who rejected Darwin's theory is chief guest on National Science Day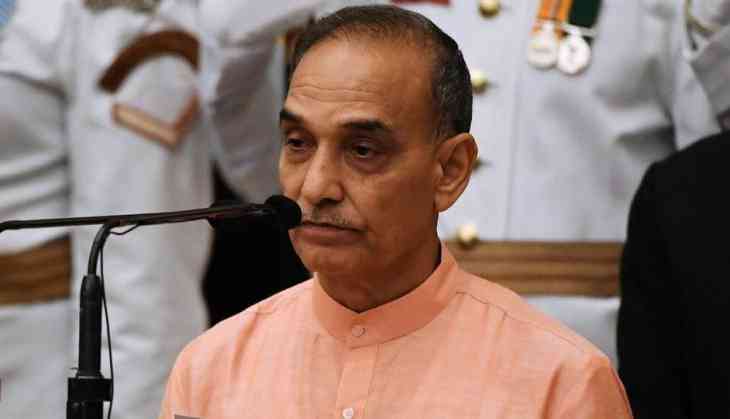 On the occasion of National Science Day, the junior minister for HRD, Satyapal Singh, who recently made a controversial remark on Charles Darwin's theory of evolution, calling it "scientifically wrong", will address a gathering of eminent scientists and students here on Wednesday.

The Indian National Science Academy (INSA), Delhi, and the Indian Academy of Sciences, Bengaluru, have invited the former IPS officer to be the chief guest for the function, which will also have a discussion on "Why evolution is central to both biology and our lives".

Though the minister will not participate in the discussion, he will deliver the inaugural address. "National Science Day" is celebrated to commemorate the discovery of the "Raman Effect", which had led to C V Raman winning the Nobel prize in 1930.
Also Read: Modi's reshuffle: Inclusion of Babus, promotion of greenhorns upsets hardcore BJP leaders
On National Science Day, we remember Sir C V Raman's contribution to science and celebrate excellence of our scientists. My best wishes to all science enthusiasts in their quest to invent, innovate and contribute towards nation building. pic.twitter.com/icJfWv1bpF

— Smriti Z Irani (@smritiirani) February 28, 2018
He said INSA had nothing to do with what the minister had said in the past. "Anyone is free to question any past theory. Anyone is free to have his or her own view. The minister will just deliver his speech. He won't take part in any talk or discussion on the occasion," Khare said.

Incidentally, these two academies, along with the National Academy of Sciences, Allahabad, had issued a joint statement in January on behalf of scientific communities from across the country and condemned Singh's remarks, saying that there is no scientific basis for the minister's statements. They had even called the minister's suggestion to remove Darwin's theory from school and college curriculum across the country as a "retrograde step".

Calling Darwin's theory of evolution "scientifically wrong", the minister had said in January, "From the time we have been hearing stories from our grandparents, ever since books were written, until today, nobody has, either in a story or in writing, said he went somewhere into a jungle and saw an ape turn into a man.Darwin's theory is scientifically wrong. Since man came to Earth, he has always been man, and will always be man."