Mahatma Gandhi & India's surgical strike at the LoC: here's how it is all connected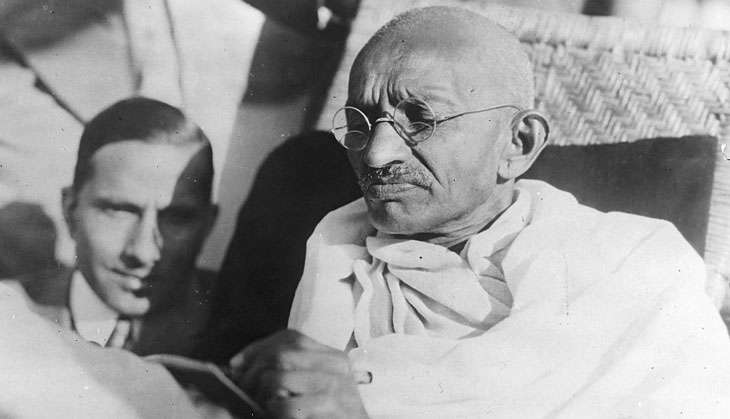 Today, October 2, 2016 marks the 147th birth anniversary of Mohandas Karamchand Gandhi, possibly the greatest philosopher ever to grace India. As political leaders line up to pay tribute to the man responsible for spearheading India's independence movement among the masses, there are thousands who criticise him. And these critics include political stalwarts of India's independence movement.
The idea of this piece is to throw light on what made Gandhi, the most strong-willed philosopher in history, deviate from his principles due to his spiritual superiority and how it helps the nation even today.
Matter of spirit and thought
It is well known that the Bhagwad Gita had a profound influence on Gandhi: "When disappointment stares me in the face and all alone I see not one ray of light, I go back to the Bhagavad-Gita. I find a verse here and a verse there, and I immediately begin to smile in the midst of overwhelming tragedies - and my life has been full of external tragedies - and if they have left no visible or indelible scar on me, I owe it all to the teaching of Bhagavad-Gita," Gandhi said.
The greatest aspect of Gita is that the 'end' justifies the 'means'. Arjuna is in a conflict, seeing Dronacharya and Bhishma as his opponents. But Krishna tells him he was justified as it is a war against Adharma, for establishing Dharma.When Arjuna is not convinced, Krishna displayed his full celestial glory, his 'vishwaroop', to convince Arjun.
Like Arjuna, Gandhi was also not always convinced with the teachings of the Gita. One example of this was his instrument of Satyagraha. While the 'extremists' in the independence movement sought to follow the Gita, Gandhiji clearly differed with them.
For him, 'means', rather than the 'end', was the way to attain morality. "As the Means so the End," he said.
A country which would attain independence (the 'end' in this case) through violence would always have violence as one of its founding principles. Ceasing the non-cooperation movement after the Chauri Chaura incident was another example of him abstaining from the path of Gita, if we may call it so.
But given the present turmoil that India is facing with its neighbouring state, Pakistan shouldn't we give Gandhi the credit?
India, founded on the principles of Gandhi's non-violence, is getting support across international platforms even after a surgical strike across the Line of Control.
And can we ask why? Because India has been known throughout history to be a peace loving nation built on the foundations Gandhi laid down - primarily non-violence.
Now, when the limits had been crossed, the 'non-violent' nation made some surgical strikes to take action.
(The views expressed here are personal and do not necessarily reflect those of the organisation.)
Edited by Jhinuk Sen
Also read:#MahatmaGandhi: Partition, Godse and misconceptions
Also read: Did RSS kill Mahatma Gandhi? Parties raise questions following Golwalkar expose
Also read:RSS distributed sweets on the day Mahatma Gandhi was assassinated: Congress