Maharashtra sex ratio drops to 899. Will state govt wake up now?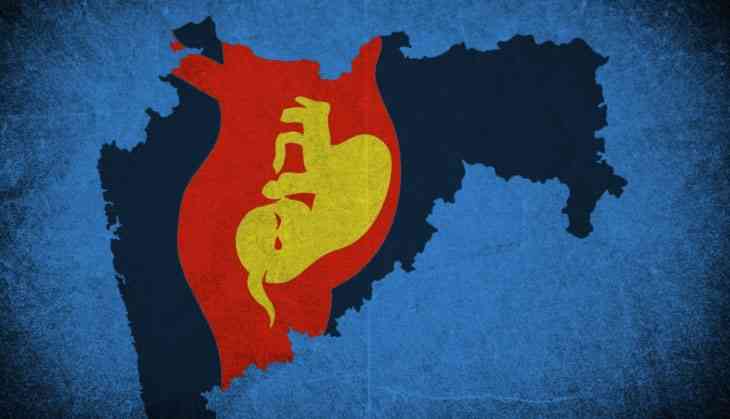 Maharashtra has often been cited as an example to other states when it comes to progressive policies. But today, the state is in a soup – and the reason is its terrible sex ratio.
According to a recent survey based on the death and birth registration records in the state, the ratio currently stands at 899 girls per 1000 boys.
Over the last few months, a number of female foeticide rackets have been busted, but the report has rung alarm bells.
The Public Accounts Committee (PAC) has proposed strict provisions in the Pre-Conception and Pre-Natal Diagnostic Techniques (PCPNDT) Act, 1994, to curb female foeticide. It has recommended that along with the doctors involved in female foeticide, there should also be strict punishment for parents, so that they are deterred from opting for this illegal procedure.
The PAC has also recommended that sex determination of the foetus should be made mandatory, but that records should be kept confidential.
Activists sceptical
While the state government is contemplating the PAC's proposals, social activists are sceptical about the outcome.
"This recommendation is nothing but a free hand to doctors to run the female foeticide racket in the state. If accepted, it would wreck havoc, as doctors involved in it will get a free hand," says noted social activist Kiran Moghe.
She said the culprits would continue to take advantage of the loopholes in the Act, despite the amendments.
Government apathy
Recently, a few cases have come to light that have exposed the government's apathy towards this heinous practice – like those of Dr Babasaheb Khidrapure from Mhaisal in Sangli district, and Dr Varsha Lahade, head of the department of gynaecology at Civil Hospital, Nashik.
Dr Lahade allegedly used to conduct sex determination tests in her private hospital, and get female foetuses terminated at the Nashik Civil Hospital.
"These two cases have exposed the gross inefficiency and negligence of government authorities concerned. It is high time that government initiated strict action to check profiteering by doctors," Moghe says.
Female foeticide rackets have also been exposed in several districts such as Beed, Jalgaon, Pune, and Kolhapur.
Moghe feels this exposes are the biggest indication that the government machinery, which is expected to keep a check on this, has completely failed and needs a complete revamp.
While she agrees that parents need to be held accountable too, she insists that officers shouldn't be spared. "All the illegal businesses are smoothly run with the help of government officials. They must also be punished if such rackets are exposed from their jurisdiction. However, the PAC, by recommending strict action against parents, has indirectly given a clean chit to the corrupt government officials," Moghe says.
According to the PAC report, Sangli district, where the racket was exposed last month, has actually seen an improvement in sex ratio between 2001 and 2011.
"It is quite surprising that no one noticed that a homoeopath had a full-fledged operation theatre and carried out illegal abortions. I am not ready to believe that other doctors in Mhaisal, Sangli and Miraj were not aware about the illegal abortions being carried out by Dr Khidrapure," Moghe says.
Money is not the only solution
Advocate Varsha Deshpande, who works for women's welfare, says: "The government is not at all concerned about the girl child. Leaders are only interested in making tall claims about 'Beti Bachao, Beti Padhao'. The PAC has not given a thought to applicability of its recommendations. Acute shortage of sonography machines is the biggest hurdle. They (recommendations) are nothing but a way to help private doctors and machine manufacturers."
The number of districts in Maharashtra with a skewed sex ratio have gone up from eight to 16 in the last two years. The state government, for its part, has allotted Rs 16 crore for 16 districts under 'Beti Bachao, Beti Padhao'.
But Deshpande feels it's not just about money. She alleges that the current government has not convened even a single meeting of state supervisory board in the last two years.
"All such committees are full of political appointments. They have not appointed any expert on these committees. Ironically, I am never invited for the meetings. The performance of the state supervisory board was excellent during last government. And it was only because of government cooperation that Dr Sudam Munde from Beed was punished. But now, the government is not interested in the board or the depleting sex ratio," Deshpande says.
Deshpande had met Chief Minister Devendra Fadnavis after the Khidrapure expose last month, and demanded empowerment of NGOs and social workers. But in vain.
"If the government supports the NGOs and social workers, sex ratio can be improved in one year. Unless the government takes serious steps, 'Beti Bachao, Beti Padhao' will be a failure," she says.