M J Akbar under #MeToo: Women Journalists accuses former Editor of sexual harassment; said, 'called in hotel room for interview'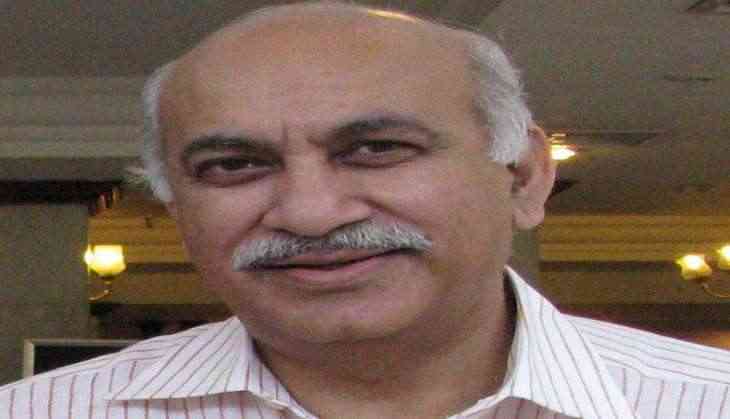 The #MeToo campaign on sexual harassments has triggered a fresh movement across the country and now hit out Narendra Modi-led NDA government. Former editor and Union Minister M J Akbar have been accused of sexual harassment. Four women journalist on Monday alleged that former senior journalist and Minister of State for External Affairs made offending sexual advances at them.
The first accusation came in a tweet by journalist Priya Ramani, who identified Akbar as the unnamed editor in her article in Vogue India in October 2017 whose inappropriate behaviour she had written about.
The journalist Priya Ramani said that Akbar invited into a hotel room in Mumbai around 7 pm for an interview when she was 23 and he was 43.
I began this piece with my MJ Akbar story. Never named him because he didn't "do" anything. Lots of women have worse stories about this predator—maybe they'll share. #ulti https://t.co/5jVU5WHHo7

— Priya Ramani (@priyaramani) October 8, 2018
"Turns out you were as talented a predator as you were a writer. It was more date, less interview. You offered me a drink from the mini bar (I refused, you drank vodka), we sat on a small table for two that overlooked the Queen's Necklace and you sang me old Hindi songs after inquiring after my musical preferences. You thought you were irresistible," she wrote.
Ramani further alleged that Akbar asked her to sit beside him on the bed in the middle of the interview. "I escaped that night, you hired me, I worked for you for many months even though I swore I would never be in a room alone with you again."
"You're an expert on obscene phone calls, texts, inappropriate compliments and not taking no for an answer. You know how to pinch, pat, rub, grab an assault," she wrote.
However, M J Akbar has not responded to the allegations as he is travelling outside the country at present, according to media reports. "We'll get you all one day," Ramani signed off.
Soon after Ramani's tweet, other journalists also came forward and accused Akbar of sexual harassment.
OMG! He turned up at my friend's house one night for a coffee. As a single mother with a sleeping child she told him she could neither invite him in nor go out with him. From next day he made life hell for her at their workplace https://t.co/3XRj7oWK94

— Sujata Anandan (@sujataanandan) October 8, 2018
Unbelievable consistency.
What a track record.
Never a variation.
Every female journo who's interviewed him: hotel room, bed ready, drinks on hand.

— Prasanto K Roy (@prasanto) October 8, 2018
So many of us have an MJ story. "Can I come over to your house with a bottle of rum?" he said. NO, was the answer.... Couldnt 'do' anything. Some dont get the meaning of No... they move on to the next, dont they https://t.co/eMnO6Y3PNX

— Harinder Baweja (@shammybaweja) October 8, 2018
M J Akbar has been the editor of prominent newspapers like The Telegraph, Asian Age and The Sunday Guardian. He is a member of the Rajya Sabha from the Bharatiya Janata Party.
Also read: Gujarat: Mayawati slams state BJP govt over anti-migrants protest; says 'who voted Modi in Varanasi are attacked in Gujarat'