Lost promise: 2 years on, Modi's Sansad Adarsh Gram Yojana is moribund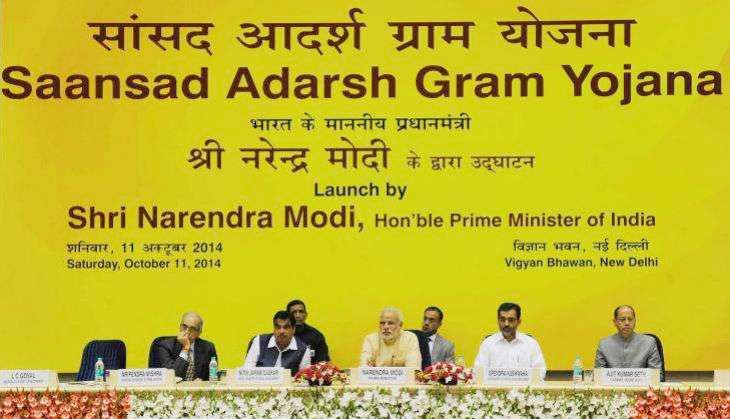 On 11 October 2014, amid great fanfare, Prime Minister Narendra Modi launched the Sansad Adarsh Gram Yojana. The plan was for India's 790 parliamentarians to "adopt" three villages each to "transform" them into models of development by 2019.
Nearly two years on, the ambitious project is moribund.
As many as 94 MPs did not bother to adopt a village in the first phase. It has been much worse in the second phase, with as many as 584 MPs yet to chose any village. While Lok Sabha MPs were required to choose villages in their constituencies, Rajya Sabha MPs had to pick any village from the state they represented.
Also Read:Even in Modi's adopted village, his message is not being followed
According to the rural development ministry, only 87 Lok Sabha MPs and 25 Rajya Sabha MPs have adopted a village so far. Surprisingly, the programme has found few takers even in Modi's own party.
The deadline for adopting a village in the second phase was 31 January, but even 18 of the 26 cabinet ministers missed it. Only Sushma Swaraj, Ramvilas Paswan, JP Nadda, Ashok Gajpati Raju, Virendra Singh, Smriti Irani, Thawar Chand Gehlot and Prakash Javadekar have taken up a village.
Concerned at the lack of response, the rural development ministry had sent a letter to all parliamentarians on 1 January appealing them to adopt a village at the earliest. The appeal didn't have much effect, even on BJP MPs. Consider this: of the ruling party's 22 MPs from Bihar, only Chhedi Paswan adopted a village, only to see his membership cancelled by the Patna High Court. In Modi's home state of Gujarat, only two of the BJP's 26 MPs have picked a second village so far. The situation is no different in BJP-ruled Madhya Pradesh, Rajasthan and Chhattisgarh.
Not interested
MPs from Bengal have been the coldest to the scheme, with 38 MPs not choosing a village in the first phase. Two MPs from Odisha and one each from UP, Telangana, Delhi and Andhra Pradesh also stayed away. None of Bengal's 16 Rajya Sabha MPs has adopted any village in any phase of the SAGY so far.
Most MPs complain that there is no separate allocation of funds for the plan. They have been asked to divert money from 21 welfare programmes such as Indira Awas Yojana, PM Grameen Sadak Yojana, Beti Bachao, Beti Padhao scheme for the SAGY. This, the MPs say, is a major impediment: diversion of funds means budgetary cuts for developmental work in other places of their constituencies, which gives rise to resentment among voters.
Also Read:In Narendra Modi's model village, development has a caste
Ram Gopal Yadav, Rajya Sabha MP of the Samajwadi Party, admits he has neither adopted a village nor will he do so in future. He feels choosing one particular village fuels dissatisfaction in other villages.
Reality check: PM's village
Modi had sought to lead by example by adopting Jayapur in his Varanasi constituency. However, results have been far from satisfactory. The village pradhan Narayan Patel was recently arrested for roughing up an RTI activist Ajay Singh. Singh had sought information regarding developmental work undertaken in the village under the SAGY. The residents of Jayapur allege Patel has completely failed to take forward the development plans.
A swanky bus stand built in Jayapur under the SAGY has become a den for gamblers while bio-toilets are being used for storing cow dung. The batteries of solar lights were stolen as soon as they were installed. Most villagers still defecate in the open. The 100 apple saplings gifted to the village by Modi have withered.