Lost in surgical strike hysteria: military is facing a tougher time in Kashmir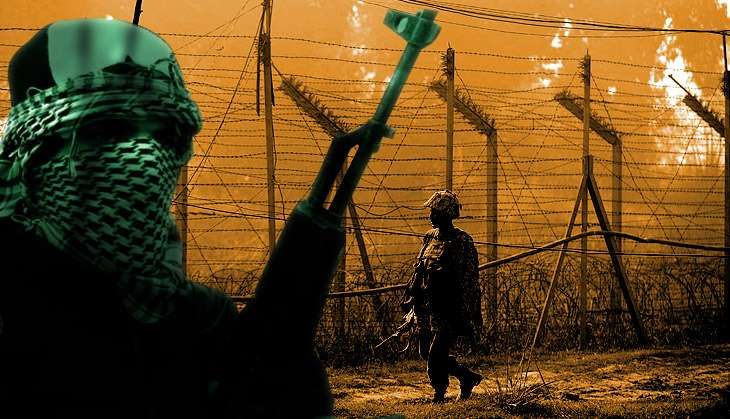 While the BJP dispensation, its defence minister in particular, is celebrating the success of the "surgical strikes", the armed forces on the ground in J&K are fighting their toughest battle in years.
Infiltration has gone up exponentially, as have encounters; there's a spike in the number of youth joining militancy; weapons are missing from armouries; intelligence gathering has taken a hit due to the ongoing unrest. On top of all this, the military has been on a high alert for the past several weeks.
Also Read: Kashmir is drifting back to militancy. Do not take it lightly
An official in the defence ministry admitted that two and a half times as many militants who infiltrated into Kashmir this year compared to 2015. "According to our intel, there has been a huge spike in infiltration attempts, 87 of which have been successful. Last year, there were at least 90 attempts to infiltrate the LoC of which only 35 were successful." In comparison, there were 65 infiltrations in 2014, while the numbers for the previous six years to 2008 were 97, 121, 52, 82, 99 and 27, respectively.
If this wasn't worrying enough, the infiltration is expected to continue for another month and a half months at least. In fact, security agencies expect a spike in infiltration during this period after which heavy snowfall will make movement on either side of much of the LoC difficult. Which is why Indian security and intelligence agencies are concerned.
The official said the army alone has killed 120 militants this year - 96 of them Pakistanis - compared to 102 last year. Add those slain by the J&K police and the CRPF, and the number reaches around 130.
"To be blunt, we can't really bring infiltrations down to zero. Attempts will always be made from the other side; we can only work to increase their cost of infiltrations," the official said.
Also Read: Kashmir unrest: How BJP-PDP have made a complete mess
Another worry is the number of weapons that have gone "missing" from armouries across Kashmir during the ongoing unrest, which is now in its fourth month. The police has estimated that at least 100 Kalashnikovs and SLRs are missing. And according to an intelligence report, 80-100 youths are missing.
"See we are not really bothered by the missing youths. Sooner or later we will track them down. They are just nuisance value to us. All they can do is spread propaganda. But the trained LeT cadres infiltrating are the big worry. It is them we are focussing on at the moment," said the defence official.
The armed forces in Kashmir have been on high alert since the unrest began, but more so after the "surgical strikes". According to sources, both Pakistan and India have deployed five to seven additional battalions along the LoC to "plug the remaining holes".
The biggest loss the military has suffered due to this is the break of contact with intelligence assets. Although the valley has lately been relatively clam, "there are still undercurrents of mistrust and hatred", the official said.
"All intel-based operations have stopped because of this unrest. Now that the protests have almost died down, we are going back to work on our intel. Our reading is that since the harvest season is at its peak, because there is local pressure on schools and hospitals to work normally, and because of fatigue setting in, that things are returning to normalcy," the official added.
Also Read: Kashmir unrest: What are pellets and why it's wrong to call them non-lethal