Lok Sabha has a new ethics panel. Will it actually discipline the MPs?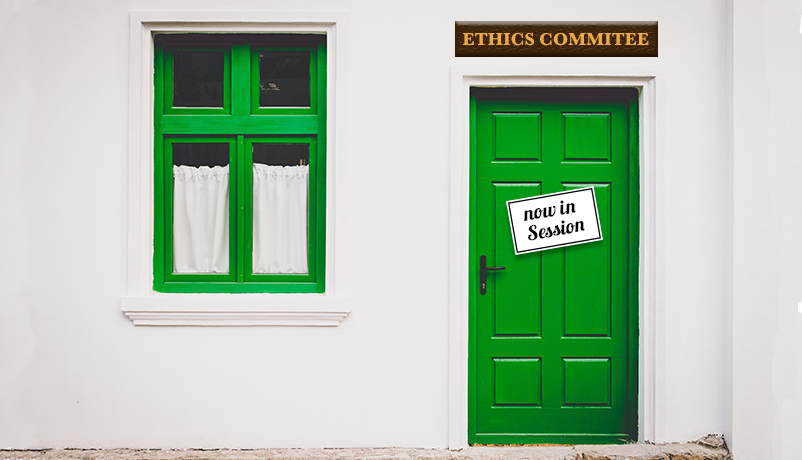 To help maintain decorum in parliament, both its houses have an ethics committee.
The panel in Rajya Sabha was constituted on 4 March 1997 and the one in Lok Sabha on 16 May 2000.
They are empowered to look into complaints of unethical conduct by MPs and recommend action. They are also free to examine suo motu "any matter related to ethics".
The committees, however, lack enforcement teeth. To redress this, a chapter on ethics has been included in the rules and procedure of Lok Sabha. It lays down the procedure for making a complaint of unethical conduct against a member and how it's to be dealt with.
01
Why is the move significant?
"The ethics committee as of now is an ad-hoc one. Now it has become a standing committee," says a senior officer on the panel. "It should be more affective now and take complaints more seriously."
"Previously, since the committee was ad hoc, it wasn't under any obligation to function according to the rules and procedure of a standing committee."
In fact, it wasn't even mandatory for the lower house to constitute an ethics committee.
02
How will the committee be formed?
The rules state that:
The committee shall consist of not more than 15 members.
It shall be nominated by the Speaker and shall hold office for a term not exceeding one year.
As for its functions, the committee shall:
Examine every complaint relating to unethical conduct of a member referred to it by the Speaker and make such recommendations as it may deem fit.
Formulate a Code of Conduct for MPs and suggest amendments or additions to it from time to time.
[twittable]The ethics committee was an ad hoc one until now. Now it has become a standing committee[/twittable]
"Any person may make a complaint about a member's unethical conduct. If made by any individual other than an MP, the complaint will have to be forwarded by an MP," explains Trina Roy, an analyst with PRS Legislative Research.
The new rules specify that only complaints supported with evidence will be entertained; those based on unsubstantiated media reports won't be admitted.
03
Will it actually be effective?
On this question, opinion is divided.
"The ethics committee was almost dysfunctional. When I was the Lok Sabha secretary general, the committee was headed by Chandra Shekhar. I told the speaker that due to his prolonged illness, he may not be able to perform his duties adequately, but no action was taken," says PDT Achary.
The 'Summary of Work' released by Lok Sabha supports Achary's claim. It shows little activity by the ethics committee in the current house.
Achary believes the revamped panel won't have much impact "until and unless there is a procedure for penalising the errant members".
Several MPs share the scepticism. BJP's Bhagat Singh Koshyari, a former chief minister of Uttarakhand, says "the new committee won't deter members unless there is some scope for penalisation."
Harinder Singh Khalsa of the Aam Aadmi Party says the "issue" of unethical conduct "lies with broadcasting parliamentary proceedings". "I believe on the air, members have this obligation to show how concerned they are about their constituency and portray their dedication to the job."
Sher Singh Ghubaya of the Akali Dal who is on the panel says, "There is already a committee to look into misconduct and we have regular sittings. I don't see the need for a new committee."
[twittable]PDT Achary: Under Chandra Shekhar, it was dysfunctional. I told the Speaker but no action was taken [/twittable]
Trina of PRS, however, says the new rules will establish standard procedures like in most mature democracies.
Britain, for instance, has a Committee of Standards and Privileges to examine any breaches of the Model Code of Conduct by their parliamentarians. The European Parliament too has similar procedural rules that enjoin members to "respect the dignity of the parliament and not compromise the smooth conduct of parliamentary business".
"The new rules include measures to be taken by the ethics committee against members who breach the code of conduct, from reprimand to suspension," says Trina. This, she feels, will have an impact.