Learning to read: Maharashtra school for grannies is fighting elderly illiteracy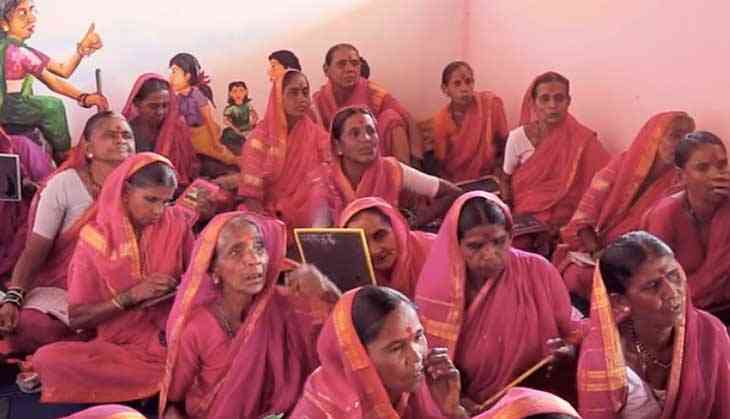 (Ashwin Aghor/Catch News)
They wanted to go to school like their brothers. They had the urge to learn and change their lives.
But people didn't believe it necessary to educate girls in many parts of the country five and a half decades ago. Despite this, the desire to learn is still alive after all these years.
The idea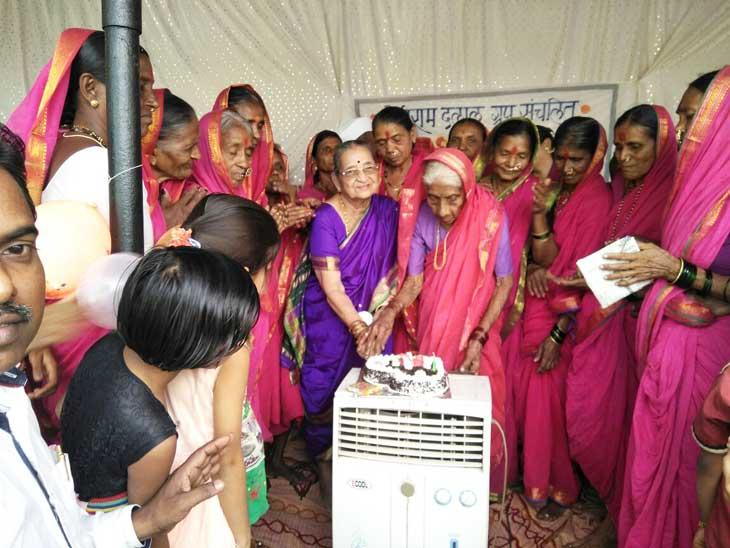 Ashwin Aghor/Catch News
In Phangane village in Murbad taluka of Maharashtra's Thane district, several such women have spent years looking after their families, forced into a traditional role without any education in hand to spur them on.
Recognising this gap, Yognedra Bangar, a teacher, floated an idea before the villagers: to start a school for grandmothers.
Though the concept was approved of, it was easier said than done. But the school, called Ajibaichi Shala (school for grandmothers) officially opened its doors on 8 March 2016 on the occasion of International Women's Day.
"We needed some basic infrastructure to start the school. The prime need was textbooks and a room for the school. I approached Motiram Dalal Trust, Ambernath, for help. The concept appealed them and the Trust agreed to help us and we started the work," 41-year-old Bangar says.
Unlike a regular school, where the minimum age to get admission is four years, the minimum age for this unique school is 60 years. The response was great – 28 grandmothers enrolled themselves.
Wearing pink saris as a uniform, every day except Thursday, these women gather to learn from a teacher less than half their age – Bangar.
A year later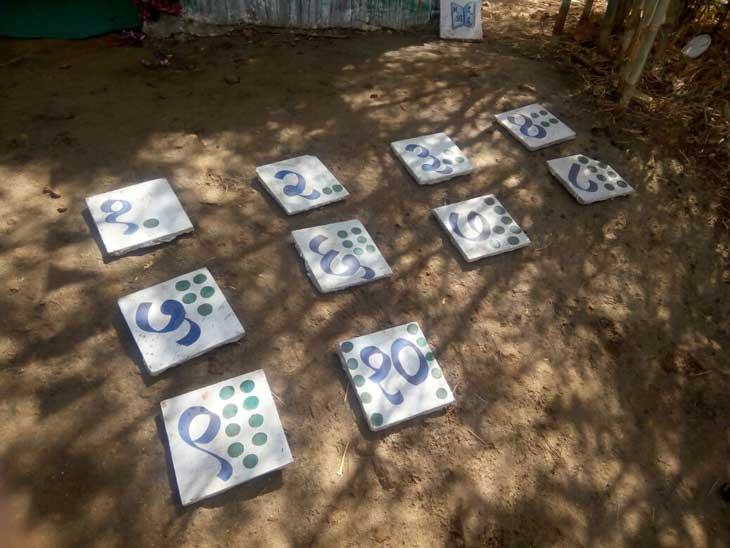 Ashwin Aghor/Catch News
On International Women's Day, the school successfully completed a year. To celebrate the milestones, it held several cultural programmes, including a spiritual discourse.
"Education and knowledge are vital in life. But the people in villages, especially women, were deprived of education. It is our effort to achieve 100% literacy in villages. We want to take the grannies to school. Importantly, when I moved the idea of starting the school, no one in the village opposed it," said Bangar.
"These grannies do the homework with their grandchildren at home. The children even help their grandmothers in grammar and hand writing every day after the school," Bangar said.
"I used to feel humiliated while giving thumb impression in banks and every other requirement. But today I feel proud while signing bank and other document, which I can read as well," said Kamlabai Bhoir, one of the students of the school.
Another student, 87-year-old Ramabai Pawar, says, "I am at the end of my life. I spent all my life being illiterate, but I have washed away the taboo. Now I know how it feels to be literate."
The women of Phangane are high on morale today. Like their grand children, they too are learning to read and write. They cannot conceal the joy while going to school in the pink uniform.