Latest national health survey brings great news for Indian women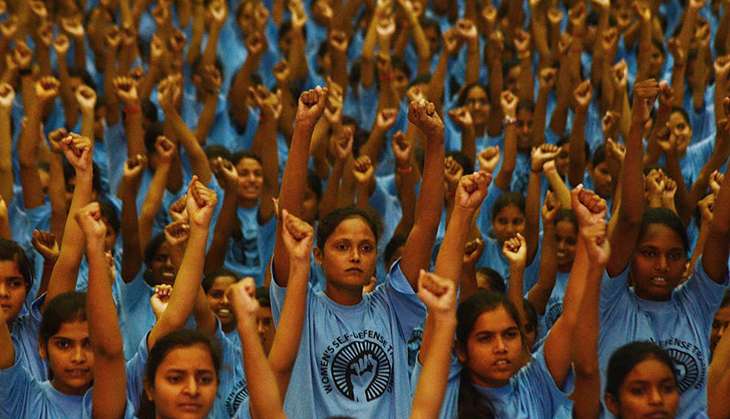 Women empowerment is not an easy task in India. Years of patriarchal rule has made the country a hard place for women. Morbid news of rape, dowry deaths, child marriage and maternal mortality awaken us every day. However, amidst all that negativity, some positivity greeted us last week when data presented in the Lok Sabha showed that women empowerment is slowly becoming a reality in the country.
The data is based on the National Family Health Survey (NFHS) IV (2015-16), taking into account parameters such as fertility rate, institutional births, banking and literacy, compared that with NFHS III (2005-06) and finds that situation has improved almost by a double.
Here is a snapshot:
- The fertility rate of women in Haryana, according to NFHS IV.
- This means that this is the average number of children women give birth to in Haryana.
- In 2005-06, the number was 2.7.
- A high number of children per women means an unimaginable burden on the health and psyche of a woman.
- The drop by six points, means better health and physical condition of women, that too in a state which is not known to be woman friendly.
- The highest improvement is observed in Madhya Pradesh, where fertility rate has come down to 2.3 from 3.1.
- The lowest improvement in a decade is in Tamil Nadu, where the fertility rate is now 1.7, from the earlier 1.8.
- Bihar, even today, has the highest fertility rate at 3.4.
- The percentage of women in Madhya Pradesh who have institutional births.
- A decade ago, institutional births at Madhya Pradesh numbered 26%.
- Institutional births are deliveries at healthcare facilities, which means there will be a lower chance of maternal mortality, higher chance of vaccination for the baby and guidance on medical care.
- There have been major improvements across states:
Bihar has come up to 63.8% from 19.9%
Assam to 70.6% from 22.4%
Haryana to 80.5% from 30.7%.
- The percentage of women in Bihar who have a bank accounts which they personally operate.
- 26.4% low share, but Bihar has improved from an 8.2% a decade back to one in four women having banking access now.
- Goa has the highest share of women having banking access at 83%, nearly doubling from 42% recorded in 2005-06.
- Haryana has improved to 46% from 12%
Madhya Pradesh to 37% from 9%
Tamil Nadu to 77 from 16%
- However, much needs to be done for women's financial inclusion given the present government's recent reliance on cashless transactions.
- The percentage of women (20-24 years) in West Bengal who got married before turning 18, according to NFHS IV.
- More women in West Bengal get married before 18 than any other states in India.
- Child marriage essentially means hampering a girls health, choice and education, and makes one susceptible to domestic abuse and is a fundamental rights violation.
- Bihar and Haryana has made large strides in curbing child marriage. A decade ago, 60% of Bihari women got married under 18 years, while the share is 39% now. Haryana has been successful in bringing the share down to 18% from 40%.
- Surprisingly, in Manipur, child marriage has increased from 12.7% in 2005-06 to 13.1% in 2015-16.