Kashmir's delicacy: Photos of the traditional smoked fish cooked over grass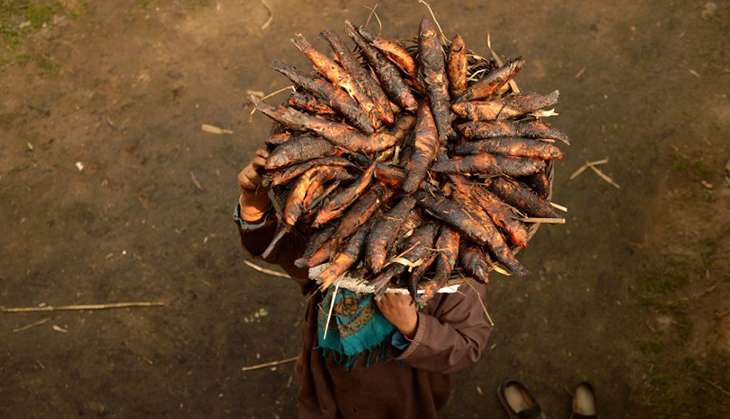 AFP PHOTO / TAUSEEF MUSTAFA
Smoked fish, or Fher is one of the oldest delicacies of the Kashmir Valley. As winter sets in, the sale of smoked fish and dried vegetables brings warmth and nutrition not much else can.
All the fish are collected in a basket and then smoked over grass.
For decades, those associated with the trade, have lived near lakes - the main sources of fish.
"This tradition is dying fast as new generations are unwilling to take it as a full time livelihood option. Over the past years, the demand has also dropped, and now returns are also less," 42-year-old Mohammad Rizwan, who has been smoking fish since he was a a young boy, tells Catch.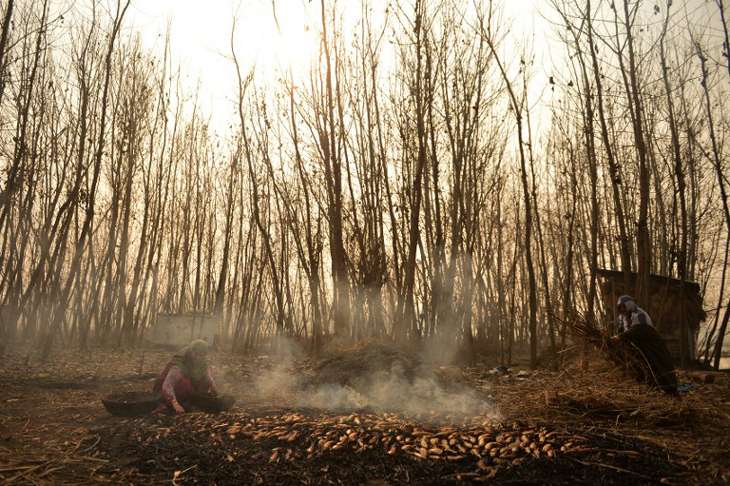 AFP PHOTO / TAUSEEF MUSTAFA
The grass used to smoke the fish is reaped and collected usually by the women of the locality.
The fish are roasted uniformly on the dry grass. Each grass layer is made of 10 bundles and at least 100 kgs of fish are perfectly placed before being cooked.