'Justice delayed but not denied': Nirbhaya's mother reacts to convicts' hanging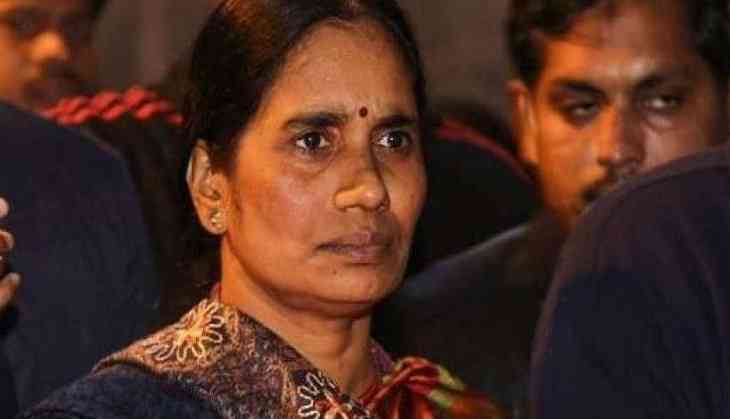 Subsequent to the four convicts in the Nirbhaya gang-rape and murder case were hanged at Delhi's Tihar jail on Friday, her mother said she will appeal to the Supreme Court for regulations to guarantee no one adopt delay tactics like those in her daughter's case.
The victim's mother, Asha Devi, said 'justice was delayed but not denied' and dedicated the day to her daughter.
"There is a hearing on March 23. We will appeal to the Supreme Court to lay down guidelines so that the delay tactics used in her case are not repeated in other cases. The process of availing legal remedies by death row convicts should be time-bound," she said according to news agency ANI.
"In cases of more than one convict, they should be allowed to only file their curative petition and mercy pleas etc together and not separately," she added.
She said that she spared no efforts for almost eight years and her daughter has got justice.
"It was delayed but we got justice. Today, she got justice and girls of the country got justice. I want to thank everyone - the judiciary, the government, every citizen - for this," she said while speaking to reporters after the hanging.
The hanging of the four convicts will be a message for the whole nation and that families will start teaching their sons and use the execution as an example.
Nirbhaya's mother further stated that they will continue to fight for justice for other girls so that they are not subjected to such crimes. She stated that she hugged the picture of her daughter after the top court dismissed the last plea.
"Our daughter is no more and won't return. We started this fight after she left us. This struggle was for her but we will continue this fight in future for our daughters," Asha Devi, who attended almost all hearings in the case all these years, said.
Asha Devi further added that she is proud that people know her by her daughter's name.
"If she would have been here today, then I would have been known as a doctor's mother, but now I am known as her mother... My dharma as a mother has been fulfilled today," said Asha Devi.
Asked whether she is planning to celebrate, she said, "We have not thought anything like this."
The four convicts in the Nirbhaya gang-rape and murder were executed at 5:30 am in Delhi's Tihar jail after the Supreme Court dismissed the final petition by their legal representative AP Singh to stay their execution in the late night hearing on Thursday.
Also Read: Nirbhaya Convicts Hanged: Convicts spend restless night, one refuses breakfast before hanging
Also Read: Nirbhaya Case: All four convicts hanged in Tihar Jail, victim's parents say justice finally done