Journalists assaulted during clashes at DU's Ramjas College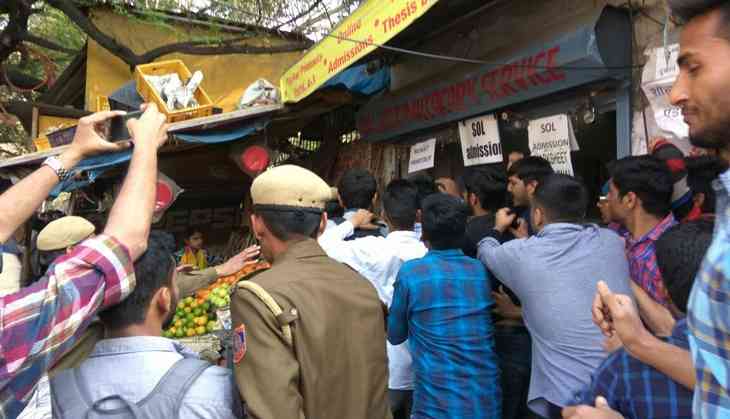 (Photo: Aditya Menon/Catch News)
A number of mediapersons were attacked during the clashes between students belonging to the Akhil Bharatiya Vidyarthi Parishad, the Delhi University Students' Union and Leftist student organisations at the University of Delhi on Wednesday, 22 February.
Attackers hurled bricks, stones and glass bottles at protestors near Ramjas College. According to information available so far, five journalists found themselves caught in the midst of this, and were also assaulted.
According to Aditya Menon, Associate Editor, Catch News, who was one of the mediapersons assaulted, the attack began at around 2 pm. Shehla Rashid, the former vice-president of the Jawaharlal Nehru University Students' Union, was surrounded by seven attackers, two of whom were women. The attackers were pulling her hair.
"When she spotted me nearby, Shehla recognised me and tried to hand me her phone. At that instant, when I tried to intervene, someone attacked me from behind. I was pulled down, three or four times and my spectacles were broken," Menon said.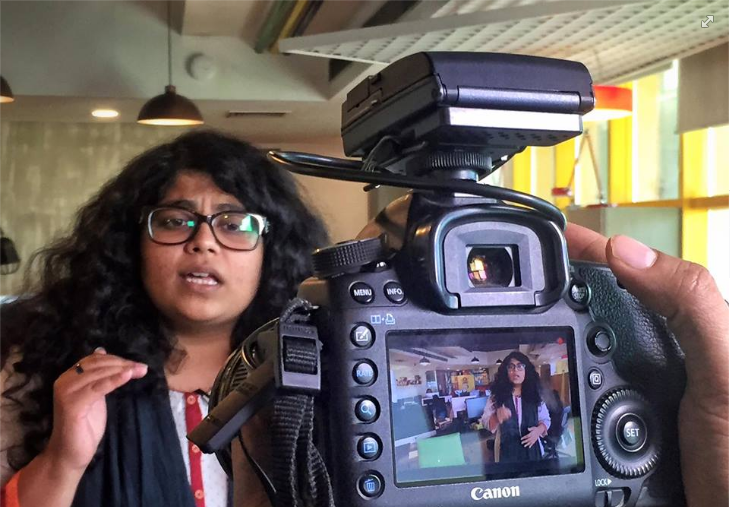 Taruni Kumar, reporter, The Quint
Taruni Kumar, reporter with The Quint, said that she was in the midst of a Facebook Live feed on the media organisation's official Facebook page. "Suddenly, a woman interrupted and started pulling my hair. I was bent down and I don't know how many people were punching me. The police intervened and rescued me, but by that time, my lapel microphone and glasses had broken. The assaulters had snatched my phone, which was returned to me by a woman constable. But its screen had got shattered."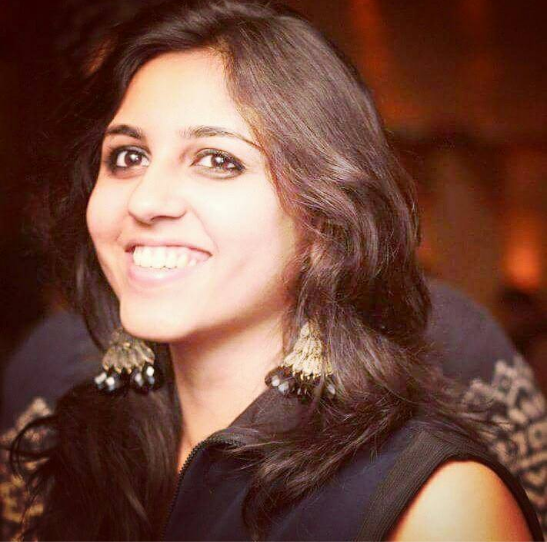 Apurva Chaudhary, videojournalist, NewsClick
Avinash Saurabh, reporter with the website News Click, said that his colleague, video journalist Apurva Chaudhary, was also assaulted. The attackers pulled on the camera lens and it broke and separated. At the time he spoke to Catch, Avinash was at the Maurice Nagar Police Station, getting a complaint registered against the attacks.
Avinash also stated that he saw Souradeep Roy, reporter with the Indian Writers' Forum, getting beaten up. He said Roy was also with him at the police station at the time.
A reporter with a national daily, who requested anonymity, said: "I was doing a Facebook Live video when I was threatened to stop. I said I was a journalist, and showed them my ID, but they didn't pay any heed. Then, a girl snatched my phone. I screamed that I was a journalist, and that she should return the phone. I had to get it back through police intervention."
Ghosts of last February
The tussle between Leftist and Rightist organisations at Ramjas College has been going on since Tuesday. The college's literary society, Wordcraft, had organised a two-day seminar titled 'Culture of Protest', in which JNU students Umar Khalid and Shehla Rashid had been invited to speak. The ABVP had protested against this.
The attack on the journalists has rekindled some bad memories from a year ago. It was in February 2016 that then-JNUSU president Kanhaiya Kumar was being presented at the Patiala House court on charges of sedition. At the time, some lawyers had attacked journalists.
Following this, journalists had undertaken a protest march from the Press Club of India to Mandi House.