Jigisha's killers convicted, Soumya Viswanathan's parents keep waiting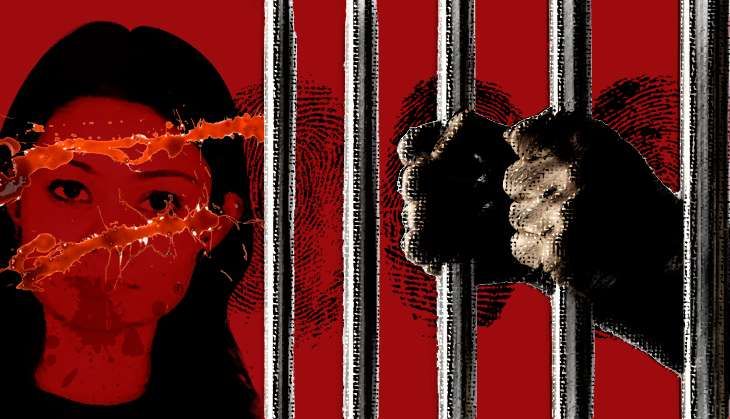 The wheels of justice grind slowly in India, but at least they don't grind to a halt: this is the thought that must have been weighing on the minds of Jigisha Ghosh's parents, who saw their daughter's murderers - Amit Shukla, Baljeet Malik and Ravi Kapoor - finally being convicted and sentenced to life.
The three were held guilty of murder, abduction, and possessing illegal weapons.
"There can be no escape from the conclusion that the crime was committed by the accused person. It stands proved on record that Jigisha Ghosh left home at midnight for office but didn't return. She was dropped by the office cab. Amit, Ravi, and Baljeet robbed her of her gold necklace, two mobile phone and rings, credit and debit cards, and thereafter smothered her to death. Reason being - that she could lodge a complaint and bear testimony to their crimes, and then they would be in a fix. All three held guilty under IPC sections 364/302/201/394/468/469/471/34 Arms Act," the court said.
But even as Judge Sandeep Yadav sentenced the three men to jail, the crucial question about women's security in Delhi remained unanswered.
The convicted trio, along with three other accomplices: Mohd Irfan aka Raju Mulla, Abdul Sattar aka Azad, and Mohd. Alam also murdered journalist Soumya Viswanathan and was part of 18 burglaries.
What had happened to Jigisha
On 18 March, 2009, Jigisha, 28-year-old information technology executive, employed with consultancy firm Hewitt Associates, was walking towards her home in Vasant Kunj.
The convicted trio, saw her speaking over the phone and approached Jigisha on the pretext of asking an address. They cornered her at gunpoint and trundled her into their Hyundai Santro car.
According to media reports, her belongings were snatched, including her debit card, and the trio had forced her to divulge the PIN.
They drove to a State Bank of Patiala ATM in Mahipalpur and withdrew Rs 20,000. They then took the road to Faridabad and smothered Jigisha on the way.
The body was dumped on Surajkund-Faridabad Road, and her bag and two cellphones were also thrown out. The killers again withdrew Rs 5,000 from an SBI ATM in Saket. In the morning, the trio assembled again at Saket and went shopping.
The trio was caught in 2009 itself and had confessed to their crimes, including the murder of Soumya Viswanathan and one other person.
Awaiting justice
Jigisha's parents might have found a modicum of closure, but Soumya Viswanathan's parents and kin stand in an agonising wait.
They too have lost a daughter to the same trio who killed Jigisha. Soumya was shot twice in the head by the same three people.
Rajiv Mohan, the public prosecutor handling Soumya's murder trial, quit to go back into private practice in October 2014, and ever since, the case hasn't moved even an inch.
Also Read: Jigisha murder case: Court to pronounce judgment today
Also Read: Jigisha murder case: Court holds three accused guilty of murder