Javed Abidi: Remembering a rare unmatched spirit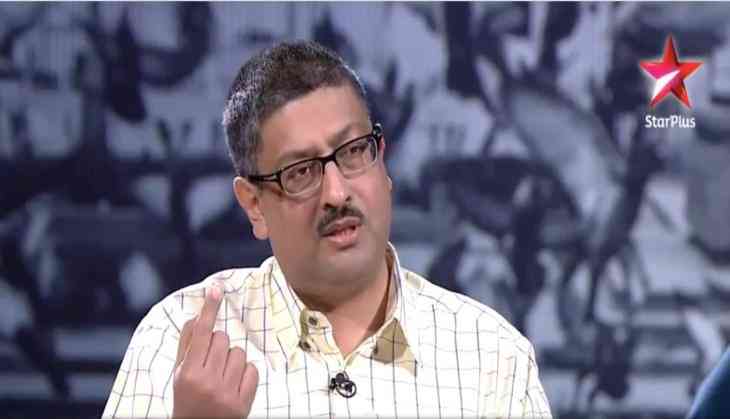 Great leaders do not create great movements. Great movements give rise to great leaders... No movement can exist without, in this case, millions of ordinary men and women asserting themselves to demand dignity and their rights. So that's what our movement is all about. That's our past. That's our present. That's our future.
- Paul Longmore, July 2011
Javed Abidi "is no more". My first reaction was shock and disbelief – How could it be possible? As if this man would have wanted to be buried. When I reached his home to say goodbye to him, I saw his mother, next to his "body". She was touching him, loving him, hoping that some miracle would bring her son back. A mother who has lost a son should have the right to grieve the way she wants.
It was really devastating because she would never recover from one of the biggest blows that she was facing. Death is unavoidable and we struggle to come to terms with it. Helpless and disheartened were not the values that are attached to Javed or me, but her loss is irreparable.
I met Javed in early 1993. I had just started getting involved with the disability movement back then. He fought many battles for achieving the rights of people with disabilities with a passion. He was a genius who lived with disability and a strategist, who always reminded me of the Hindu epic Mahabharata. The celebrated archery Guru Dronacharya trained the Pandava brothers in the knack and skill of archery. Once, when the five Pandava brothers along with Karna were tested for their ability to master archery. The Guru as the stories tell us, tied a wooden fish high on a tree above a pool of water, and questioned each student, one by one, to take the archer's position. He ordered them to aim their bow and arrow at the fish's eye, while looking only at its reflection in the water below. He asked his students to express what they saw. He was disappointed with their answers except for Arjuna, who replied, "I see the eye of the fish."
I think that is what Javed internalised this lesson all his life, when he had to deal with innumerable issues of disabled people. I am sure Javed told himself "Shoot!" and Javed 's arrow unwaveringly pierced right through the eye of the oppression that disabled people experience.
An enigmatic man, his activism centred on the battle to preserve individual dignity in a world predisposed to see the "disabled" as invaluable. Notwithstanding his ambivalence with many people, he still had the capacity to retain his relationships in an enchanting way. Very few knew that the facade behind the fierce and brilliant personality, Javed had a softer and sensitive core. In the midst of my cancer treatment, he sent an official letter with a footnote, which said "best wishes for a speedy recovery."
He devoted his life to making this a better and more just world. I think the adjectives "Famous, inspirational, pioneering, revolutionary, irreverent ... many words would be needed to sum up this remarkable man.
I distinctly remember a brief call and a consequent e-mail in which he invited me to be a team leader for a shadow report of CEDAW. We submitted that report and he accepted the report of the team, as he trusted and believed us. In retrospective, I could sense his genuine concern for women with disabilities whose lives can be difficult.
His blend of character and talent was enough to know that he never questioned the academics or activism. He knew that disability activism lives both inside and outside the academia too . Javed of course was always aware of the manifold audiences, and of the need to think capaciously about sources of knowledge and wisdom.
My last email exchange with Javed held the possibilities for similar new leanings. I requested him for an endorsement on a book entitled Disability in South Asia: Experience and Knowledge. "I would be honoured," was his brief response. I would wait patiently for what he shared with the readers, as the book gets released.
Whatever your personal relation to Javed Abidi is, I encourage you to remember what he did for the disability movement in India, to take a moment to remember him and his untiring spirit through his lines, "Nothing about us, without us."
Mapping the last 25 years, you can trace the imagination, heart, and intellect of a man who has given so much to all of us. Writing this is my attempt to turn a tragedy into tribute, and into a promise that we will always fight for our rights with all that we have. The crusade has to continue till a quality of life for the disabled changes in a significant way.
I will miss him dearly, as well confront many more battles. His sister Sheeba very poignantly reminds us: "Please pray for his soul to make some noise up there as well because I know for sure that is the only way he will rest peacefully! (Inna lillahe wa inna ilaihi rajioon. What belongs to God, returns to Him)."
The author is professor in School of Human Studies, Ambedkar University Delhi.