Jadavpur University bows before students, agrees to go back to entrance test for admissions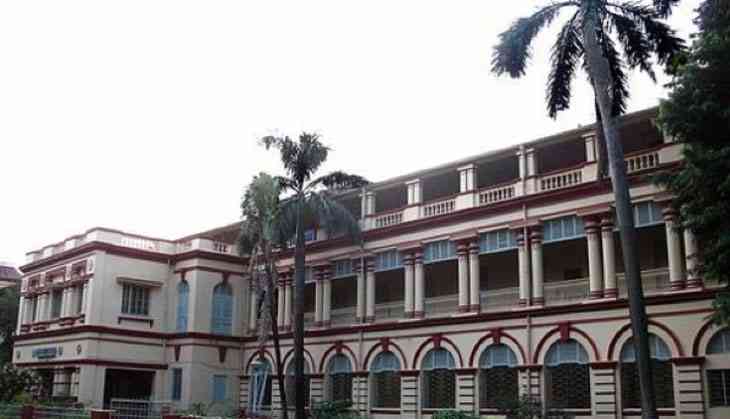 After 90 hours of hunger-strike by students, the Executive Council (EC) of Jadavpur University(JU) has given in to their demand of going back to admissions on the basis of entrance examinations. This is a loss of face for the West Bengal government, which is believed to have exerted the pressure on the University to scarp the admission test for humanities at the University.
On Tuesday, the University convened an emergency EC meeting, given the hunger strike by students and the Vice-Chancellor Suranjan Das' offer to resign from his post. After four hour long meeting, it was decided that admission test will be conducted for students who want to join JU for an undergraduate programme in humanities.
On 26 June, the EC had decided that half of the seats will be filled up in accordance with the merit list and half of them will be filled up through the entrance test. This notice came into force again after Tuesday's EC meeting.
It may be mentioned that on 4 July, the EC had decided to scrap admission tests for six humanities subjects and announced that it would admit undergraduate students in English, Comparative Literature, Bengali, History, Political Science and Philosophy only on the basis of marks. After the EC meeting, teachers of all six departments submitted a letter to the VC saying that they want to dissociate themselves from the admission process.
A student of International Relations, who has been on hunger-strike for more than 90 hours, said "Most of our students have fallen sick because of the hunger-strike. We heard that the University has decided to go back to the admission test. But it needs to be seen whether the answer scripts will be checked by our teachers or whether it will be outsourced. If teachers of other universities are given that task, our hunger-strike will continue".
Senior University officials said that at the EC meeting, a majority of the teachers favoured a return to entrance examinations. The dean of arts also stated that he thinks that conducting admission test is the best option".
VC Suranjan Das VC said "I have not taken any decision alone. It has been decided at the EC meeting unanimously that admission test in six humanities subjects will be conducted. I have agreed to the proposal, looking at all the legalities. I urge the students to withdraw their hunger-strike."
Partha Pratim Biswas, who is part of the Jadavpur University Teachers' Association, said "We feel that all the stakeholders in the University have taken a collective decision to resolve the current impasse. We feel that University authorities should ensure that admission test answer scripts are checked by the teachers of the respective departments. They should not outsourced".
West Bengal Education Minister Partha Chatterjee could not be contacted despite repeated attempts.