J&K's lethal crowd disposal system to stay as SC declines a ban on pellet guns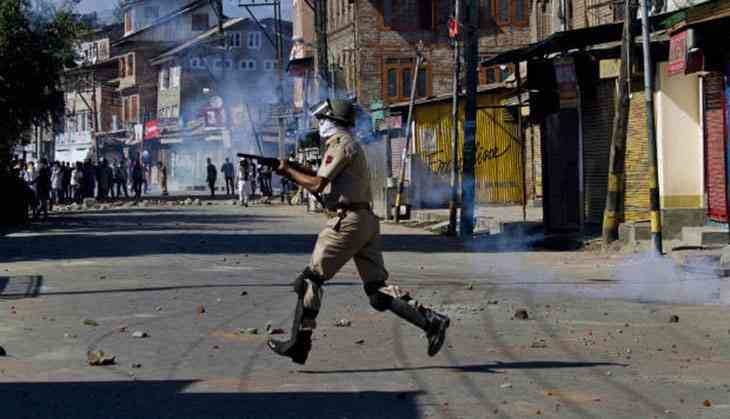 The use of pellet guns, commonly known as 'air' guns, in Jammu and Kashmir to disperse gatherings may continue to haunt the border state as the Supreme Court declined to issue a stay during a hearing on 10 April.

Instead, it accepted an assurance made by the Centre that it pellet guns would only be used as a "last resort" to disperse an unlawful assembly or protest and that alternative options like use of rubber bullets were being considered.
The controversial guns
The issue has been burning in the state, particularly in the Valley, since last year when over a 100 people were reportedly killed and many injured in several protests and marches on various issues.

Attorney General for India Mukul Rohtagi told a bench comprising of ChiefJustice of India (CJI) JS Khehar, Justices DY Chandrachud and Sanjay Kishan Kaul, that a pellet is not a bullet, but a non-spherical projectile fired from an air gun. By definition, it is not meant to kill as it operates at low pressures of less than 50 atmospheres while real firearms operate at thousands of atmospheres. The velocity is also different.

The matter has been brought before the apex court by the Jammu Kashmir High Court Bar Association (JKHBA), which is seeking a ban on the use of pellet guns.

The contention of the petition JKHBA is that the pellet guns were being misused in the state and not used as the last resort. The petition was filed in the wake of several killings during the last year unrest in the state and the Apex Court has admitted the petition for regular hearings. However as there is no stay, interim or permanent, the use may continue unabated.
The question of replacement
Rohtagi contended that the "idea" is not to "kill" anybody but only to disperse unruly mob and protestors feared to result in mass unrest fuelling insurgency in the state. He pointed to the report of an expert committee recommending suitable replacement of pellet guns.

In July last year, the Centre formed a seven member expert committee, following widespread criticism on the use of pellet guns. The minister of state for Home Affairs Hansraj Ahir too had stated in a written reply in Lok Sabha that the expert committee has submitted its report and recommendations and PAVA-chilli (chilli shells) and tear smoke shells would be used to disperse the rioters".

The minister had also stated that if these alternate methods proved to be ineffective, use of pellet guns might to resorted to. This, echoed Rohtagi, will only occur happen as a "last resort".

However, the court has asked the Centre to consider other effective means than the use of pellet guns to tackle the issue of stone pelters in the state which has snowballed into a major controversy involving insurgency on one hand and human rights on the other.