It's intriguing India initiated the talks: Shashi Tharoor on Modi-Sharif meet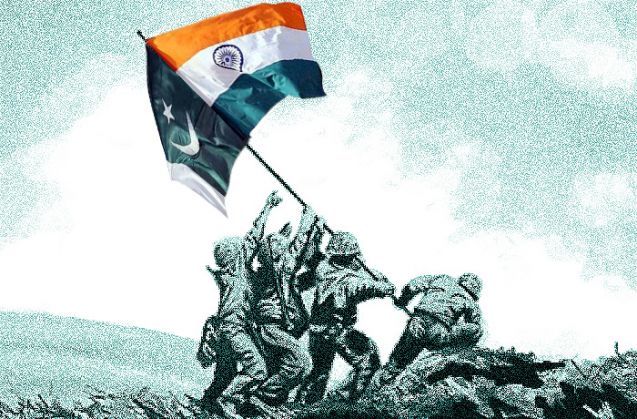 Prime Minister Narendra Modi's talks with his Pakistani counterpart Nawaz Sharif in Russia are being hailed as a major breakthrough.
Shashi Tharoor was once billed to get the top job in the UN. He was also a minister of state for external affairs in the UPA government, and privy to New Delhi's dealings with Islamabad.
He draws on that experience to explain to Shoma Chaudhury how to read the leaves on the talks.
SC: How significant would you deem the Modi-Sharif talks in Russia and the outcomes from it?
ST: I think there are a number of factors that are very interesting.
First of all, according to the Pakistani spokesperson, it is we who asked for the talks. This claim has not been contradicted from our side.
This is surprising given that our government was the one that took the position that there wasn't much point in talking to the Pakistanis.
Indeed, this government is led by people who attacked the UPA every time it tried to talk to Pakistan. So, I'm pleased the talks have resumed but it is intriguing that it was initiated by India.
Secondly, it's very interesting that the talks were much more substantive than one would have expected. Quite a lot of homework was done beforehand, I imagine, for the points of agreement to be arrived at.
There is a chance it was arrived at spontaneously at the meeting, but I can't imagine there wouldn't have been at least some internal discussions in India. Whoever it was, seems to have prepared the ground well.
'It's interesting that the talks were more substantive than expected. A lot of homework was done beforehand'
Contact between the BSF and the Pakistan Rangers is not unusual or unprecedented as far as I am aware. Certainly, at an operational level, it happens all the time.
Contact between the DGMOs again is not unprecedented, it happens normally in relation to operations rather than to overall strategy. It could be significant, it could be routine, depending on what is actually said between the two.
But all of these were more substantive than what we had reason to believe earlier.
The release of fishermen we have seen before. I'm really pleased for the fishermen's families, but, unfortunately, they will again transgress into each others' waters and get arrested and would again have to be released on some occasion.
Religious tourism, again, is really just for appearances because we have had religious tourism all along. Pakistanis have been coming to Ajmer Sharif, Jama Masjid and so on. Fewer Indians have been going to the sites in Pakistan because those sites have somewhat lost significance.
But Mr Modi accepting the invitation to go to Pakistan and the meeting between the NSAs are fairly significant.
What does this portend? It could portend a new moment in the relationship but, as we know from previous dealings with Pakistan, all such things, without exception, have only occurred on the sufferance of the Pakistani military and ISI.
The moment they decide this is all too much of a good thing, they could pull the plug by unleashing anything, like in the past - whether it was the hijacking or Parliament attack or the Kargil incursion. It's entirely up to them.
One can hope, and one must hope, that this has been made possible because both sides believe the Pakistani military is not interested in fomenting trouble at the moment.
We will have to, I suppose, proceed on that basis, but it would take an enormous amount of optimism to assume that this is sort of a dawn of a new era.
SC: The talks are being spoken of as a major breakthrough. But the thing that seems really historic is history repeating itself: we keep resuming talks and they keep breaking down.
There have been people who have urged for uninterrupted dialogue. Is that possible or desirable? Since we know the Pakistani military and the ISI will inevitably scuttle talks at some point, should the first commitment be to an uninterrupted dialogue, regardless of what spokes are thrown in the wheel?
ST: No, I'm not in favour of that. This is something that I don't think works in a democratic polity. Those who argue for uninterruptable dialogue are suggesting, for example, that even after a 26/11, we should continue talking, which is, frankly, preposterous.
Any democracy has to bear in mind the passions and concerns of the people as well. The Pakistani foreign minister was in Delhi the day of 26/11. You are talking to them and at the same time they are unwilling or unable to control the elements in their society who can do something like that to you, then what is the point of talking to them?
So, I would say that we must recognise that these are all positive steps, but the day the ISI decides to unleash the Lashkar-e-Tayyeba or do a 26/11 or Kargil or IC-814 hijack, whatever it is they choose at that particular point in time, all bets are off.
The entire premise of this is that Pakistan implicitly undertakes to do its best to ensure nothing of the sort ever happens, which in any case is beyond their capacity.
And we, in turn, have taken a calculated and educated guess that right now the Pakistan military is too exhausted or distracted to want to undermine this. It would be colossally foolish for all of us to do this if we hadn't come to such an analysis.
No opposition party in this country can give the government carte blanche to go on talking even if something really nasty happens. We represent, obviously, the concerns of the electorate, as we assume the ruling party does. The UPA and the Congress took a stand not to talk to Pakistan after 26/11.
SC: Those are the big ones. But the last time around, after all the bonhomie at Prime Minister Modi's swearing-in, the grounds on which the talks broke were much less significant.
ST: You see, if you are saying uninterruptable talks, then even big ones are not supposed to interrupt. Sadly, an Indian jawan was killed just yesterday by Pakistani firing and the talks went ahead in Russia.
I don't know how you decide small ones, but clearly the government decided that one jawan's life was not enough to cancel these talks. That, in essence, shows how low we have set the threshold.
SC: In terms of timing, why is this favourable given that the Pakistanis have recently released Zaki-ur-Rahman Lakhvi, and India was upset with China for blocking the censure of Pakistan in the UN? There's been no face-saving offered for that.
ST: There is a mention of the Mumbai attack trial in the joint statement. To the best of my knowledge, we have already provided voice samples. But I suppose we can do it again if that's what Pakistan wants.
But there has to be serious progress in the trial and if there isn't, we would have to draw certain conclusions.
My own view has always been that no civilian government in Pakistan since 2008 has aggressively pursued the prosecution because, in any sensible process, the trail would lead back to the ISI, and no civilian government can risk that.
So, it won't be surprising if even the voice samples don't lead them to Lakhvi. They will say it's an actor pretending to be Lakhvi or something.
But the point is, having absolutely no option is not a good idea. Starting a process is important in itself. I am not condemning that. Let's give the government the pat it deserves for that. Modi speaking directly to the Chinese.
SC: What is your assessment of Modi? Do you think he will be able to push far enough? Is the Vajpayee-Musharraf four-point formula still the most workable one?
ST: I'm reluctant to predict where the process reaches. We will have to react as each piece of the puzzle becomes clearer.
I'm not hailing the talks as a historic breakthrough, nor am I condemning it. The outcome suggests some homework was done which we are not aware of. I would like to give the government the benefit of the doubt based on this and trust that they will proceed with their eyes fully open.
SC: Speaking for yourself, if you were to set an agenda, what would be the first priority you would focus on?
ST: Terrorism is the number one priority. I mean, solving Kashmir is the last thing that would happen.
From our point of view, we had explained to Pakistan very, very clearly that the persistence of terror and militancy has fundamentally eroded trust in our neighbour and unless credible steps are taken on that issue, we will never feel enough confidence to make progress on anything else.
That would, to my mind, be an active breaking point. Just as Pakistan has a precondition that until we make concessions on Kashmir, no normal ties are possible.
I have been advocating both trade and people-to-people contact. I'm very much in favour of a much more liberal visa regime for Pakistanis. I believe we can help grow the constituency in Pakistan for a better relationship with India through such measures.
But to my mind, the terror issue should be the number one priority.
SC: After the cross-border attack in Myanmar, there was a lot of sabre-rattling on both sides. Ministers in India said this was a lesson for our western neighbours etc. Even the defence minister made some intemperate remarks. Given this, would you call the Modi government's position on Pakistan coherent?
ST: No, the position has not been coherent. It's been a real yo-yo.
First, there was the invite to the swearing in, the visit to the SAARC and fond messages to each other's mothers and the exchange of shawls and what not. Then within two months of Modi coming to power, there was heavy shelling, which we have now forgotten. The Pakistanis started it but our chaps retaliated and it nearly got out of control.
Then again we had the yo-yo swing back with the agreement on foreign secretary-level talks; then these talks were cancelled over the high commissioner meeting the Hurriyat; then you had the foreign secretary going off on a SAARC yatra to various capitals; then you had our prime minister ostentatiously reading a brochure when Nawaz Sharif walked past him to take the podium with SAARC leaders in Kathmandu.
Then you had Modi calling Nawaz to wish him well during the cricket World Cup and then on the start of Ramzan, but in between you had the Myanmar border raid. There has been no coherence whatsoever; it has gone up and down in the most alarmingly unstructured way. It is another reason why it's difficult to draw any conclusions from the resumption of talks.
Read more: AS Dulat on Modi-Sharif; Raza Rumi on renewed relations; Majyd Aziz on the impact on business.
SC: Will China's intensified role in Pakistan impact the Indo-Pak scenario in any way? Secondly, is Modi's approach to China coherent in your view?
ST: China has always been a significant player. There is a difference in degree, not in kind. In other words, had China ever chosen to take Pakistan's side in a military conflict, it would have been as formidable as it was 40 years ago. The difference simply is that the Chinese economy has multiplied manifold since then.
The thing about the Chinese is that, at the moment, they are far more interested in their economy than in military extension. Yes, they have taken a fairly aggressive stance militarily in a number of places, not just in our own neighborhood. But they have not come close at all to belligerence vis-a-vis us.
I believe there Modi is pursuing a strategy that is a little more coherent, in that it is very much a mercantile strategy that has enhanced trade, investment, travel and tourism with China and kept our other troubles on the back-burner.
At the same time his willingness to speak to the Chinese on the Lakhvi matter was, I think, certainly praiseworthy. It is important to let the Chinese know that we are all in favour of good commercial relations as well as good relations within the BRICS forum but we can't remain indifferent when it acts directly against our fundamental interests.