It's all figured out: the case for an economically integrated Asia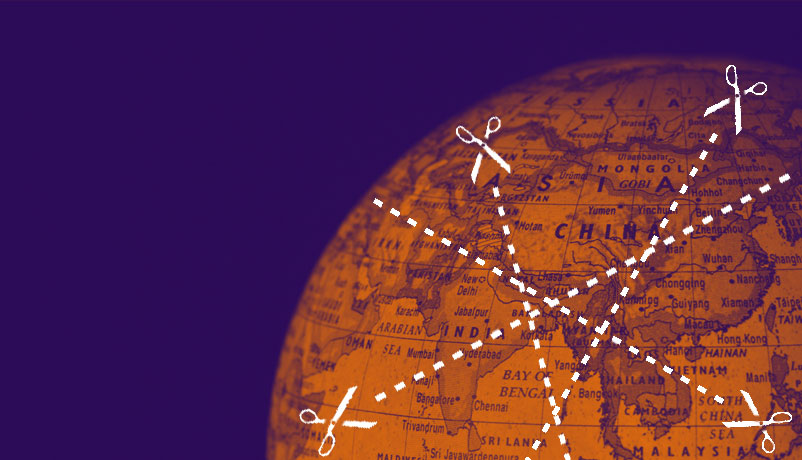 Political mistrust and lack of security remain the biggest roadblocks in the way of creating an "economically integrated" Asia. That was the consensus among the region's leaders who had gathered in New Delhi for the Raisina Dialogue early this week.
The dialogue was organised from 1 to 3 March by the think tank Observer Research Foundation in collaboration with the foreign ministry. Among the attendees were Hamid Karzai, Sushma Swaraj, Chandrika Kumaratunga and foreign secretaries from several countries.
"South Asia especially is the least integrated region in the world, isolated even as economic and physical borders are disappearing elsewhere. There could be considerable increase in growth and welfare from closer regional cooperation," said Kumaratunga, a former president of Sri Lanka.
Many leaders pointed out that given the presence of economic powerhouses China, Japan, India and South Korea, Asia could become the world leader in trade, commerce, even political influence. But to achieve this, it's imperative to address disputes such as the Indo-Pak border conflict, Pak-Afghan friction and Sino-India tensions.
Also read - India says no to Trans-Pacific Partnership: a wise economic move?
Here we look, through the lens of numbers, at the scope of Asia's economic integration, its benefits and challenges.
Share of global GDP generated from the Asia-Pacific region, according to the Asian Development Bank.

This is higher than the shares of Europe and North America.

China and India account for 70% of the region's output.

Significantly, India overtook Japan in 2008 to be the region's second largest economy in purchasing power parity adjusted terms.

The region, thus, is ripe to become an integrated economy. "Asia has a large landmass and vast resources, so we should advance regional integration for greater growth," said Li Zhaoxing, a former foreign minister of China.
The intra-region FDI inflows as of 2013, which accounts for a third of Asia's total FDI inflows.

"Given the importance of foreign investment in transferring technology and generating jobs, this is a promising development and augurs well for deepening global value chains, stimulating higher returns and generating decent jobs," says the UN Economic and Social Commission for Asia and Pacific.

According to its analysis, FDI inflows have increased in healthcare, consumer products, and building and construction.

Some of the big-ticket intra-region investments include China's Colombo City Port project in Sri Lanka, Reliance and Adani Power's investment of $4.5 billion in Bangladesh.
The major economic challenges plaguing Asia - post-2008 economic recovery is slow, export growth is hindered by protectionist measures, employment generation in the formal sector is low, high inequality.

Additionally, lack of connectivity due to political disputes also remains a key challenge.
The number of vessels that enter Singapore Port ever year, making it the world's busiest commercial port.

There's plenty of untapped potential as well, as Hamid Karzai pointed out at Raisina Dialogue: "Afghanistan provides the shortest and most efficient route between China and Iran, India and Central Asia, Russia and South Asia."

"The main disconnect in this web of stability and prosperity is Afghanistan's lack of access to India and India's lack of access to Afghanistan and Central Asia through Pakistan," the former Afghan president added. "This must be fixed if we are to create a fully integrated and stable region where each single country would benefit and prosper."

Recent initiatives like India's Connect Central Asia and China's One Road One Belt; development of Chabahar-Zaranj port and North-South Transport Corridor; CASA1000; Asian Infrastructure Investment Bank; the Eurasian Economic Union all strive for better connectivity and economic integration.
The share of South Asia's trade focused on Europe, North America and, to a limited extent, East Asia.

In the not so distant past, the Grand Trunk Road connected South Asia all the way from Kabul to Chittagong. But after each of the South Asian nations got independence, a heavy dose of ultra-nationalism brought about a trust deficit.
Indeed, the absence of leaders from Iran, Russia and Pakistan at Raisina Dialogue is symptomatic of this trust deficit. It's clear that unless political friction is contained, the economic advantage of this vast, vibrant region cannot be fully exploited.
More in Catch - Explained: the great power shift in IMF and how it favours India & China
Zhejiang to Tehran in 14 days: the ancient Silk Road revived