Ishrat Jahan: who is right, Chidambaram or Pillai? The truth may never come out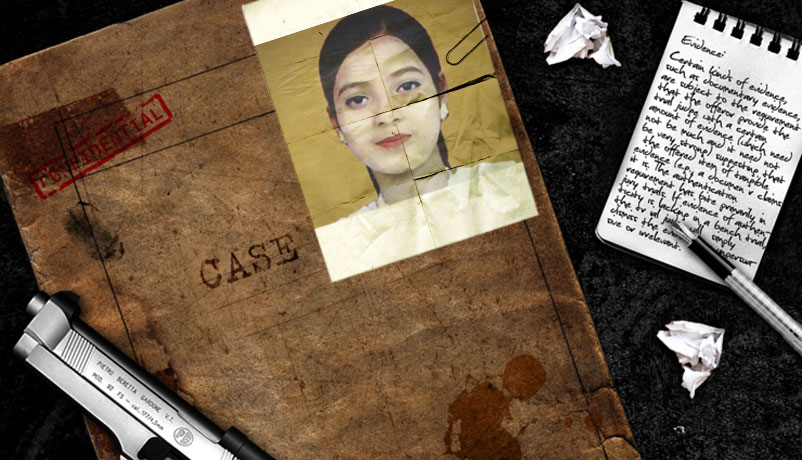 The versions
The first and second affidavit in the Ishrat Jahan case contradict each other
Former home secretary GK Pillai says the then home minister P Chidambaram overruled him
More in the story
What are the discrepancies?
How no one\'s version is fool proof
It is undoubtedly one of the most infamous incidents of encounter killing in India. And even 12 years later, the controversy over the killing of Ishrat Jahan and her three 'accomplices' is still not over.
Jahan's name once again made it to front page headlines last month when she was identified by David Headley, one of the main conspirators in 2008 Mumbai attacks, as a Lashkar-e-Tayyeba (LeT) operative.
And the controversy about her links with the LeT were questioned again when former home secretary GK Pillai revealed that P Chidambaram as Home Minister "bypassed him" and rewrote an affidavit submitted to a court on Ishrat Jehan.
The first affidavit submitted by the Home ministry to the court hearing matter of Jahan's encounter in Gujarat cited strong evidence and IB inputs to establish Jahan's links with LeT.
Also read: Headley on Ishrat: when a fibbing prosecutor interrogates a shady double agent
In the subsequent affidavit, about which Pillai has remarked, contradicted itself and claimed that was evidence to link her with the Pakistan based terror group.
The home ministry, now under Rajnath Singh, has decided to cull out Ishrat Jahan files and re-examine them.
With Headley's testimony on their side, the BJP led government will obviously be looking at embarrassing the Congress by establishing that one of their senior leaders tampered with official documents, overriding state intelligence inputs to side with a terrorist.
Point, counter-point
GK Pillai and his former boss P Chidambaram have got starkly different narratives of what exactly the state thought of Ishrat Jahan.
Pillai fully agrees with the first affidavit that Home ministry submitted before the Gujarat High Court on 6 August 2009. It describes Ishrat Jahan and the three other men shot down by Gujarat police, as LeT operatives.
But then he claims to have been bypassed by his former boss in the second affidavit that was filed on 30 September 2009. The second affidavit raised doubts about the links between Ishrat and LeT.
Chidambaram in response to questions about his role in filing the second affidavit, has said that because the first affidavit was filed without his approval, he was bound to file a supplementary affidavit to set the record straight.
Also read: After Pillai's revelations, Home Ministry re-examines Ishrat's files
"The first affidavit was ambiguous and it was being misinterpreted, it was my duty to correct it. So we filed a supplementary affidavit after consulting the Home Secretary, the Director of Intelligence Bureau and other officers," Chidambaram said on Monday.
No one, not even Home Ministry with all the resources at its disposal, may be able to conclusively prove either of the two men as falsifying and turning around the real facts of the case, since there is no real evidence to link Ishrat Jahan to LeT apart from inputs received from intelligence officers.
Pillai could face serious charges if he is lying about Ishrat Jahan's role in LeT and in the plans to kill Narendra Modi, the then chief minister of Gujarat. On the other hand Chidambaram may need to answer a lot of tough questions if he's covering up Ishrat Jahan's links with terrorists.
The Ishrat Jahan case
On 15 June 2004, four days after she'd left her home in Mumbra for work, officers of the Gujarat Police claimed to have killed Ishrat Jahan along with three men - Pranesh Pillai (alias Javed Ghulam Sheikh), Amjad Ali Rana and Zeeshan Johar - in an encounter.
Based on supposed state intelligence inputs, the police claimed that the four people were operatives of LeT, a banned Pakistan-based terrorist outfit, who were trying to kill the then Gujarat Chief Minister - Narendra Modi.
There were many glaring anomalies in the police's claim. Human rights organisations alleged the shootout was staged and carried out a relentless campaign seeking justice for Ishrat Jahan and three others. Several inquiries were ordered.
In September 2009, a magisterial inquiry conducted by Ahmedabad metropolitan magistrate SP Tamang found the encounter to be fake. He recommended lodging FIRs against 22 cops.
In November 2011, an SIT constituted by the Gujarat High Court confirmed Tamang's finding, based on which the High Court ordered fresh FIRs against the involved officers.
The SIT also raised suspicions against the IB, and recommended a CBI inquiry against it.
The CBI launched a full-scale investigation and made several high-profile arrests.
Also read: Innocent teen or terrorist? Who was #IshratJahan & why she had to die