Was President Kalam right? Does the death penalty only stalk the poor?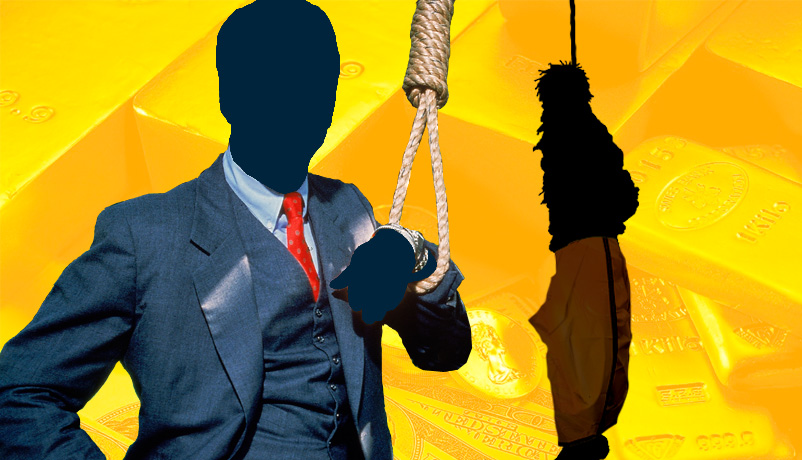 Former President APJ Abdul Kalam said this week that deciding on capital punishment was one of the most difficult tasks for him as the Head of State.
He also said that a study constituted in his tenure at Rashtrapati Bhavan showed that all pending cases of capital punishment had a socio-economic bias: in other words, the death penalty is mostly reserved for the poor.
Kalam's statement comes in the wake of a Law Commission report on capital punishment, which will be submitted to the Supreme Court next month. This recommends an abolition of the death penalty. The Law Commission will also hold a one-day consultation on death penalty on 10 July, at the India Habitat Centre, in the capital.
So what is the landscape of capital punishment in India? Why do we still have such an archaic provision in our laws? Is there any truth to what Kalam has said?
The numbers paint a sorry picture.
That's the total number of convicts languishing in jails, awaiting the gallows at the end of 2013, according to the Nationals Crime Records Bureau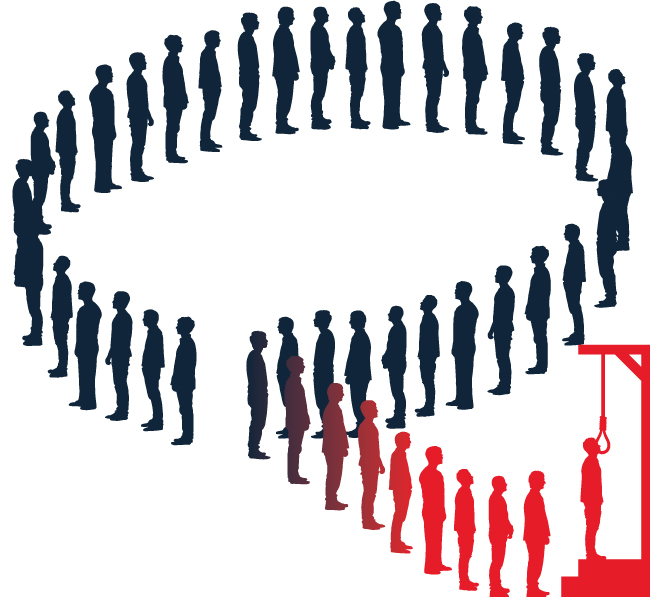 The highest number of convicts on death row are in Uttar Pradesh (82), followed by Karnataka (43) and Maharashtra (41)
India has nine designated IPC offences for which someone can be hanged. Moreover, cases can be bolstered by a range of 12 legislations - from Terrorism and Disruptive Activities Act (TADA) to the Prevention of Terrorism Act (POTA)
That's the average number of convicts who are awarded capital punishment every year in India. Most convicts are from the economically backward sections of society, substantiating Kalam's claim
In the 10 years between 2004 and 2013, around 1,303 people were awarded the death sentence across India. But only three were executed - Afzal Guru and Ajmal Kasab for terrorism charges and Dhananjoy Chatterjee for rape and murder
In 2013, 125 prisoners were awarded capital punishment. Madhya Pradesh led with 22, followed by Bihar, which awarded it to 19 convicts
In 2014, around 64 prisoners were awarded the death penalty in India, according to Amnesty International
Officially, the total number of people executed in India for various crimes since 1947
The actual number is much higher because the above fact is restricted to only 13 states of India. For instance, there is no record for states like Bihar and Tamil Nadu
For Andhra Pradesh, the information is available only up to 1968. The reason cited by the administration is outrageous - termites destroyed all official records post 1968
Uttar Pradesh has the highest number of executions with 366 people going to the gallows, followed by Haryana, where 103 people have been executed till now
The lowest number of executions has been in Goa (1), while Punjab and Jammu & Kashmir have had five each
Prime Minister Modi's home state Gujarat has had zero executions till now
A low estimate of the cumulative time spent by all prisoners whose clemency has been denied in the last few years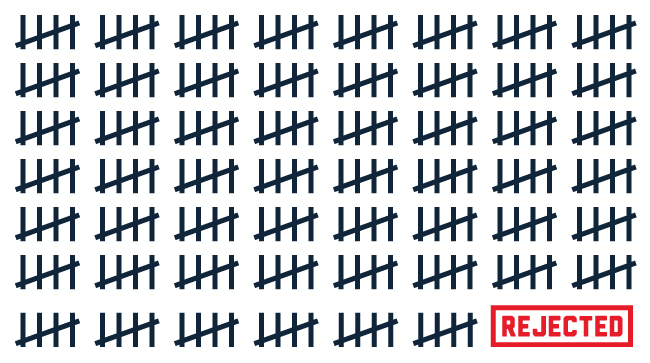 Yakub Memon, currently languishing at Nagpur Central Jail, has been incarcerated for 20 years - the highest among all those whose mercy petition has been rejected. Presently, his review petition in the Supreme Court stands dismissed
He is the brother of Tiger Memon (the main accused in the 1993 Bombay bomb blasts) and was convicted in the Terrorism and Disruptive Activities Act (TADA) court along with 100 others. However, he is the only one who got the death sentence
The number of people whose death sentences were commuted by the Supreme Court on 21 January 2014
13 were commuted on the grounds that there was a delay in disposing of the mercy petition by the President
Two people - Sundar Singh and Maganlal Barela - were spared due to the fact that they were mentally ill
The Supreme Court also commuted the death sentence for the three accused in the Rajiv Gandhi assassination case and for Devender Pal Singh Bhullar on the grounds of delayed execution of sentence and his mental health problem
In total, the Supreme Court averted at least 19 executions in that one year
The number of mercy petitions rejected by current President Pranab Mukherjee since he assumed office in July 2012. The latest petitions that were rejected by him in April 2015 were that of MA Antony and Shivaji Shankar Alhat
MA Antony, a man from Kerala, was accused of killing six people, including two minors, robbing their house and destroying evidence. The motive was that he needed money to go abroad, where he was seeking greener pastures
Shivaji Shankar Alhat, a school teacher from Maharashtra, was accused of raping a minor girl and then stabbing her 21 times before strangulating her
Mukherjee accepted only two mercy petitions and changed the death sentence to life imprisonment
One was from Atbir Singh, who killed his stepmother, stepsister and stepbrother, for 10 acres of land in Bulandshahar and a house in Mathura
The other was Man Bahadur Dewan, who had killed his wife, two minor sons and a neighbour. Mercy was granted to him because he was from a poor background
Unlike Mukherjee, Kalam had analysed 44 mercy petitions and sent a note to the Ministry of Home Affairs seeking a review of cases based on four guidelines - to consider the sociological aspect, the convict's age, his or her mental condition and the financial liabilities of the convict's family
Cases that show the arbitrariness in awarding the death sentence
Dhananjoy Chatterjee - convicted for rape and murder - was denied mercy by Kalam. He belonged to a family suffering from abject poverty, was the sole bread winner, his brother was unemployed and sister suffered from epilepsy. His family also had to sell 10 bighas of land to fund his lawyers. He was hanged in 2004 as the court deemed it to be a 'rarest of the rare' case
Maganlal Barela - convicted for killing his five daughters. Barela was a tribal farmer, had no criminal record, and his family was too poor to afford a lawyer. Once he was convicted in the sessions court, his family had no idea of the progress of the case until his death sentence arrived. Abject poverty heightened his mental stress; he was undergoing mental treatment in the Jabalpur prison. The Supreme Court commuted his death sentence last year
At the other end of the spectrum is the infamous Tandoor case, where Delhi Youth Congress president and MLA Sushil Sharma shot his wife Naina Sahni, brutally chopped up her body and then burnt it in a restaurant tandoor. The conscience-shaking murder was based on suspicions of adultery. He was awarded a death sentence by the High Court in 2007. However, the Supreme Court commuted his death sentence to life imprisonment. The reason - 'it was not a crime against society' and 'the appellant had no criminal past'
Quote that supports Kalam's claim on socio-economic bias: "There can be no doubt that death penalty in its actual operation is discriminatory, for it strikes mostly against the poor and deprived sections of the community and the rich and the affluent usually escape from its clutches" - J Krishna Iyer, Rajendra Prasad vs State of UP, 1979
The number of people who were sentenced to death globally in 2014, up 28% as against 2013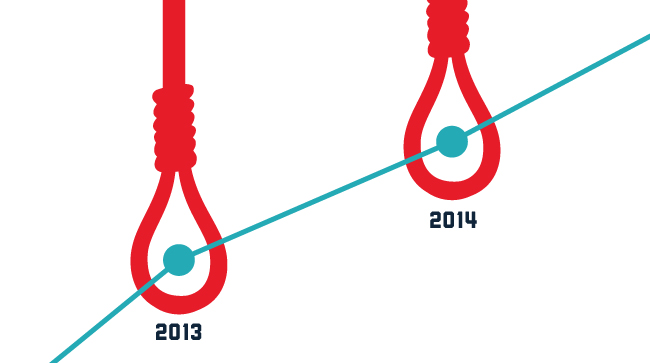 Presently, around 99 countries in the world have abolished the death penalty. However, India had voted against a 2007 United Nation General Assembly resolution on the abolition of the death penalty. 104 nations had voted in favour; 54 against
The government attitude was reflected when Minister of State for Home, Kiren Rijiju, informed the Lok Sabha last year that, "At present, there is no proposal to amend the Indian Penal Code, 1860, to abolish capital punishment in our country"
But why don't we abolish the death penalty? The hint can be found in research done by Carsten Anckar, published in the Brown Journal of World Affairs, which says that popular support for death penalty is quite high in stable democracies and a British colonial heritage results in a higher likelihood of capital punishment