Sheena Bora death: Indrani Mukerjea's son Mikhail accuses her of murder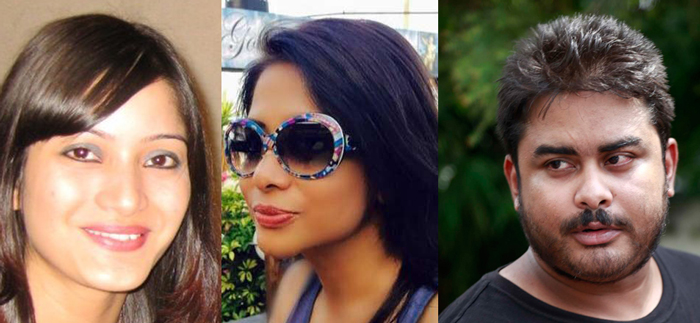 The murder
Sheena Bora went missing in 2012
Her body was chopped into pieces and dumped in the forests of Raigad, 84 km from Mumbai
The arrest
Indrani, wife of ex-Star CEO and INX Media founder Peter Mukerjea, has been arrested for the murder
Sheena was supposedly her younger sister
The twist
Sheena\'s brother, Mikhail, has confirmed that Indrani was their biological mother
Mikhail says Indrani refused to identify them as her children because of her high society status
The arrest of Indrani Mukerjea in the sensational murder case of Sheena Bora in 2012 has taken a bizarre twist.
Sheena's brother, Mikhail, confirmed to Catch in Guwahati that Indrani is their biological mother. Sheena was earlier thought to be Indrani's sister.
Mikhail, 25, says he has evidence to corroborate this claim.
Blaming Indrani, he says that Indrani kept their relationship in the dark to save herself from slander.
Indrani's past
Indrani was born to Upendra Kumar and Durga Rani Bora. Her father hailed from Tezpur and mother from Sivsagar in upper Assam. Indrani's nickname used to be Pari Bora.
Indrani studied in Guwahati's St Mary's School and then went to Shillong to study further. After completing her degree, she went to Jamshedpur to look for work. Some time after that, she moved to New Delhi.
Mikhail admitted that it was during Indrani's days in Shillong that she got involved in an 'intimate' relationship - one which eventually resulted in his and Sheena's birth.
In 1990, after Mikhail's was born, Indrani abandoned both children and left for Mumbai. Sheena was a year older than Mikhail.
Mikhail reveals that she was never a part of their life when they were young.
"It was only when I was in Class 10 that we got to know that our mother had married Peter Mukerjea. That's how we came to know about her whereabouts," he said.
Financial support
Mikhail and Sheena were brought up by their grandparents. Mikhail, who used to work in Delhi in the aviation industry, is now in Guwahati. He looks after his grandparents, who are unwell and too shocked to talk.
"After I finished high school, my grandparents were facing terrific financial constraints. It was then that I wrote a letter to her [Indrani], seeking help for me and my sister's further studies. She agreed sent some money to us. I met her twice - once in 2004 in Kolkata and a second time in Mumbai," he said.
"Once, she called us to her chamber and said she couldn't introduce us as her children because she is already a part of 'high society'. Introducing us as her children will demean her. She also said that she would introduce us as her younger brother and sister. We had no other option but to accept this as she supported us financially."
A mother's apathy
Mikhail alleged that whenever he used to call Indrani over the last year, she used to disconnect quickly and say she was busy. Indrani had last visited Guwahati in October 2012 when her mother was sick.
He also added that he had a great friendship with his sister Sheena, who had studied at Disneyland High School in Guwahati, after which she went to Mumbai in 2008. That was the first time she met Indrani.
Sheena then joined St Xavier's College. "She was staying with our mother till 2011. She often told me that they used to have fights, but I told her to stick around because I wanted Sheena to complete her studies," Mikhail says.
"When she got a job in Reliance Telecom, she started living alone. Then in 2012, she went missing. Every time I asked about her whereabouts, Indrani used to tell me that she got a job in the US and went there, and would only contact us when she gets settled properly.
"If Indrani doesn't accept her guilt, I am ready with a fact-sheet that I will reveal in front of the police and media," Mikhail says.