Indore hotel fire: Fire erupts at Golden Hotel, rescue operation underway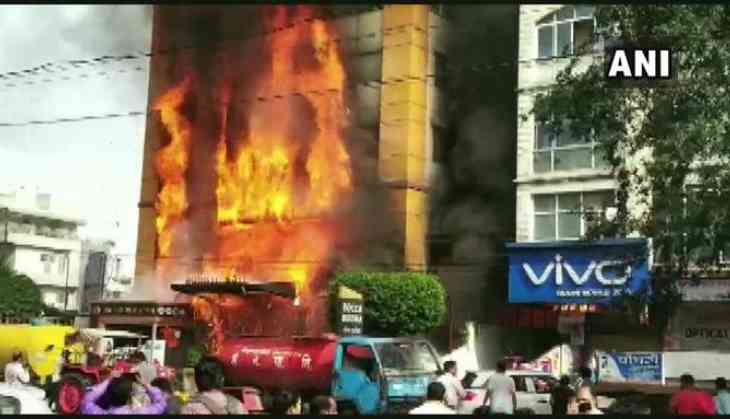 A massive fire has engulfed at the Golden Hotel in the Vijay Nagar area in Madhya Pradesh's Indore. Fire fighters are at the spot and efforts to douse the flame are underway.
An unknown number of people were present inside the hotel when the fire flared up and are being evacuated by emergency personnel. No injuries have been reported so far. The reason behind the fire is unknown.
In pictures posted by ANI, the whole forepart of the building is on fire, with huge plumes of smoke swirling all around. In another picture, the front door has been wrecked and a ferocious conflagration appears to have distroyed the interior. A medium size truck and tractor, which appears to be water tanker in tow, can be seen outside the hotel.
AlsoRead: Harsimrat Kaur Badal slams Pakistan for charging $20 from pilgrims who will be visiting Kartarpur
Madhya Pradesh: Fire breaks out at a hotel in Indore. More details awaited. pic.twitter.com/gzdsJuQo9J

— ANI (@ANI) October 21, 2019
Concurrently, a fire has also broken out at a warehouse in Maharashtra's Bhiwandi. Fire fighters have reached the spot and further details are awaited, as per ANI.