Missing judges: shock figures for why justice is so slow in India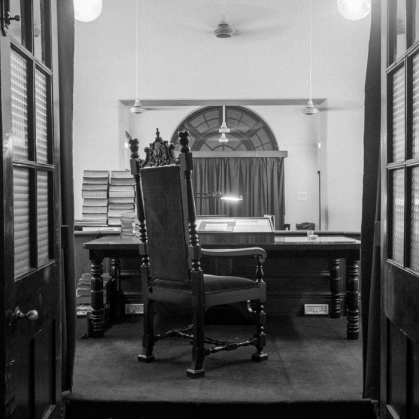 There is a reason why cases take long in India; why India's jails are bursting with under trials; why everyone wants a fast-track court.
The Indian judiciary has a major number problem no one is paying attention to: it does not have enough judges.
This is not an academic issue. The Delhi High Court has so many cases pending, it would take 466 years for it to clear its backlog. Imagine waiting for justice in that line.
Indian judges have to apply their mind to more cases simultaneously than most of their global peers. To put it plainly, India has only 1/5th the number of judges it actually needs.
The 120th report of the Law Commission flagged this manpower crisis and how successive governments have neglected it. The Narendra Modi government has allocated Rs 806 crore towards judicial upgradation this year.
The staggering numbers that follow are an explanation why this just may not be enough.
That's the number of cases currently pending in the Supreme Court
That was the average time available to the Delhi High Court for each case during 2011-12
Is the number of undertrials in Indian jails
That's 67% of the present prison population
This means 2 out of every 3 people in jail are there not because they are convicted but because they are awaiting the end of their trial
Or 1 out of every 3 judicial positions in India's high courts is lying vacant
Only Tripura and Meghalaya High Courts work to full capacity
Jharkhand High Court has the highest vacancy
That's how many posts are vacant in district and subordinate courts
What's worse is, of 18,123 such courts in the country, only 14,287 are operational
Fast track courts were set up in 2000
They could not be sustained; only 976 are functional today
These courts disposed over 3 million cases in 11 years
rupees
Or less than 0.05% of India's Budget has been allocated to fix this problem
Compare that to the statue of Sardar Patel in Gujarat, which is geared to cost approximately Rs 3,000 crore
But low budgetary allocation is not the only problem. Turns out, many states do not have the competence to spend what's allocated to them to build judicial strength
Until 2014, 18 states in India hadn't spent even 1% of their judiciary budget
Quote that sums up the situation
Supreme Court advocate Colin Gonsalves says: "India needs at least five times more judges than its current strength to clear the massive backlog of cases. The public blames the judiciary for delayed justice. But it is the government that is responsible for the current state of the judicial system. The Supreme Court should take suo moto notice of this and pressurise the government to fix the situation"
That give a random flavour of how cases progress in India
In 1973, a bus conductor in Delhi charged five paisa less from a woman passenger. The bus company is still fighting a case against him 41 years later
It's taken 23 years for UP minister DP Yadav to be sentenced for a murder committed in 1992
The blackbuck case against actor Salman Khan has been on for 17 years
Reason why it matters
Justice delayed is justice denied is not just a textbook axiom. An efficient judiciary is the bedrock for a coherent and peaceful society