In pictures: This is how Gudi Padwa is celebrated across India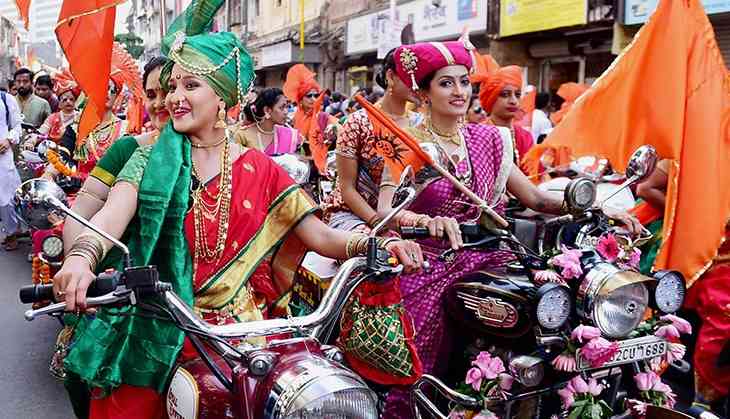 Women in traditional attires participate in a community parade 'Shobha Yatra' to celebrate the Maharashtrian new year 'Gudi Padwa', in Mumbai on Tuesday. (PTI Photo by Santosh Hirlekar)
India has diverse ways of celebrating the arrival of various seasons across the country. The culture of every state differs and so do its customs. Spring is welcomed in many states of the country, and Maharashtra adds its own essence to the celebration by celebrating Gudi Padwa.
Gudi Padwa is celebrated by people in India to mark the first day of the Hindu luni-solar calendar. While Maharashtrians and Konkanis call their new year celebrations Gudi Padwa, in Karnataka and Andhra Pradesh, the festival is known as Ugadi. It also marks the onset of spring and harvest season.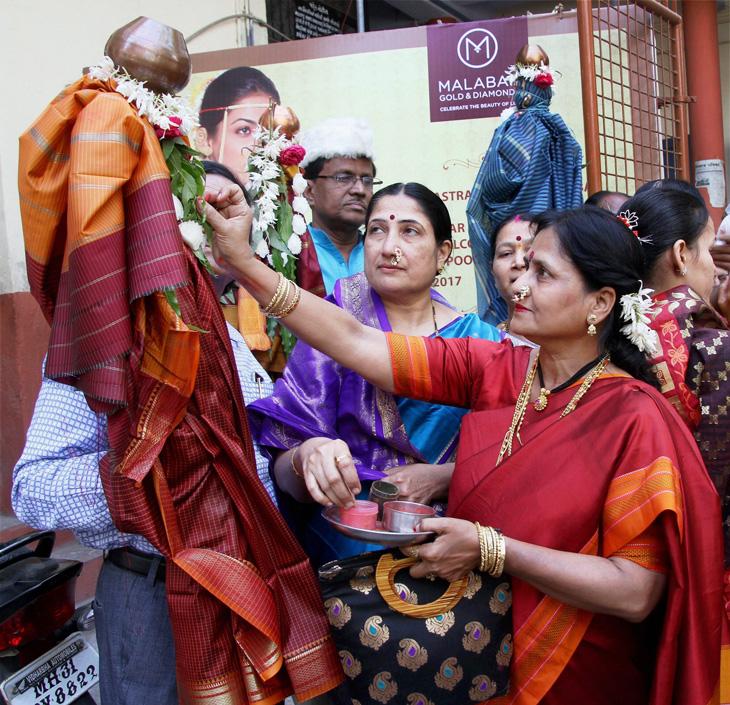 Women from Marathi community performing 'puja' (worship) on the occasion of Hindu new year 'Gudi Padwa', in Ahmedabad on Tuesday. (PTI Photo)
People start the festivities by taking a traditional oil-bath and consuming neem leaves. It is believed that consuming the leaves purifies the blood and increases one's immunity against diseases. Chaitra Navaratri is also observed for nine days starting from the first day of the luni-solar calendar.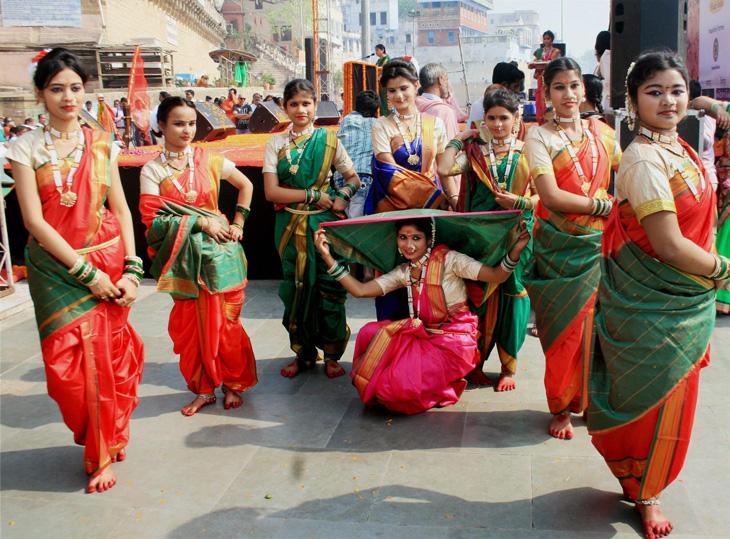 Maharashtrian artists during a programme to celebrate Marathi new year festival Gudi Padwa in Varanasi on Tuesday. (PTI Photo)
Households across Maharashtra celebrate this day with friends and family by establishing the traditional 'Gudi' in their homes. 'Gudi' is a long bamboo stick which is decorated with green or yellow coloured cloth (tied at the top) along with a garland, neem and mango tree twigs. On top of it, a silver, copper or metal pot is placed. Traditionally, the long bamboo stick symbolises victory and prosperity, both material and spiritual.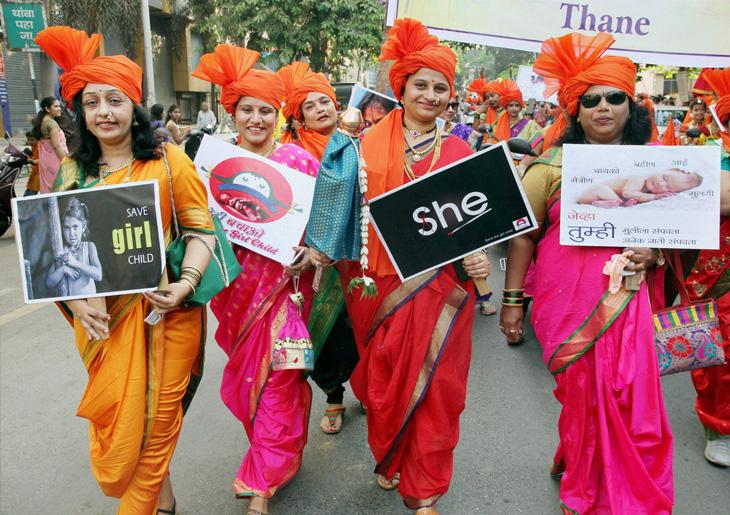 Marathi women dressed in traditional attires display placards with messages to save the girl child during 'Shobha Yatra', to celebrate the Maharashtrian new year 'Gudi Padwa' in Mumbai on Tuesday. (PTI Photo)
Prime Minister Narendra Modi on Tuesday greeted people across India on the occasions of Gudi Padwa, Cheti Chand, Ugadi and Sajibu Cheiraoba. "People across India are celebrating the start of the new year. New year greetings to everyone. May the year bring peace, joy & prosperity," PM Modi tweeted this morning.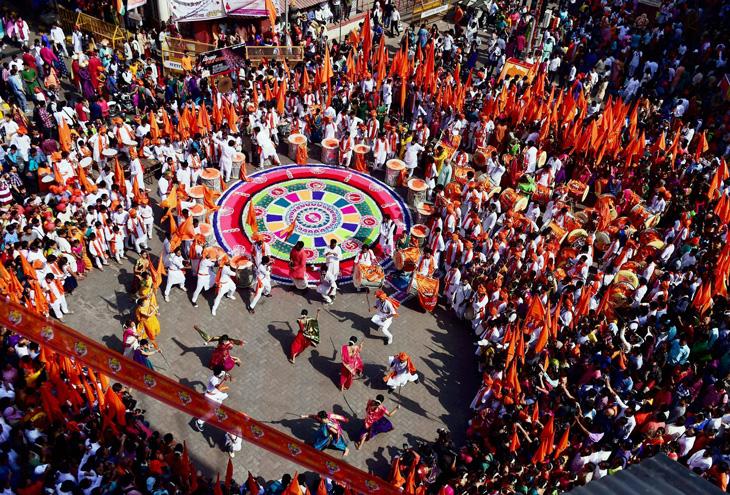 People from Marathi community participate during 'Gudi Padwa' celebrations in Mumbai on Tuesday. (PTI Photo by Santosh Hirlekar)
In Mumbai, Marathi women performed group dances in 'Shobha Yatra' to celebrate the Maharashtrian new year. Some women even displayed placards with a message to save the girl child.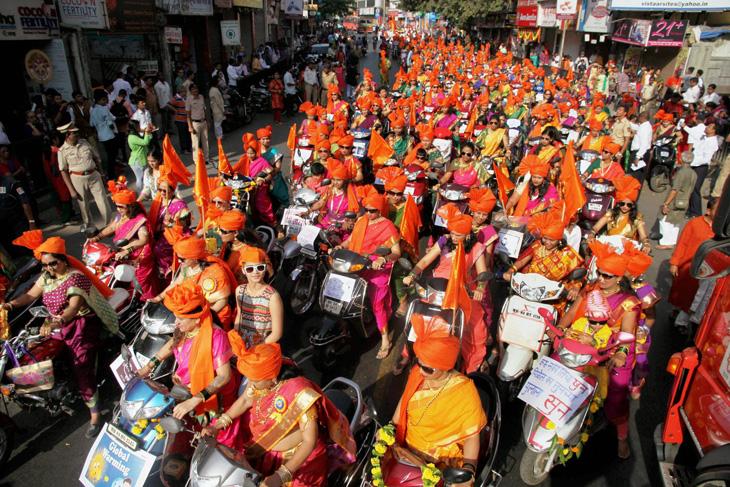 Women dressed in traditional attire ride on two wheelers as they participate in 'Shobha Yatra' to celebrate the Maharashtrian new year 'Gudi Padwa' in Mumbai on Tuesday. (PTI Photo)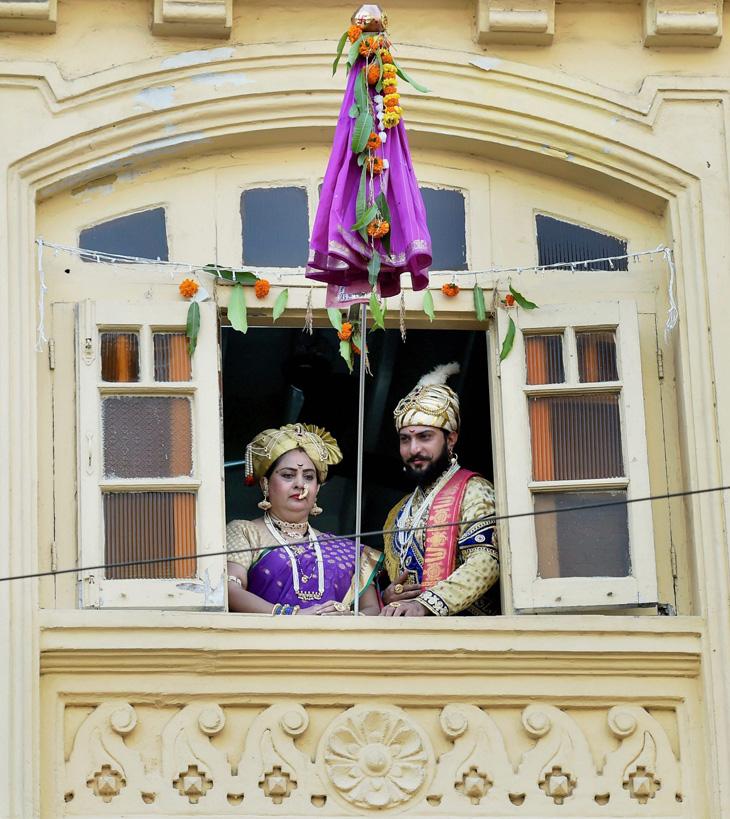 A man and woman dressed up in traditional attire watch as people throng the streets in Mumbai to celebrate the Maharashtrian new year 'Gudi Padwa' in Mumbai on Tuesday. (PTI Photo)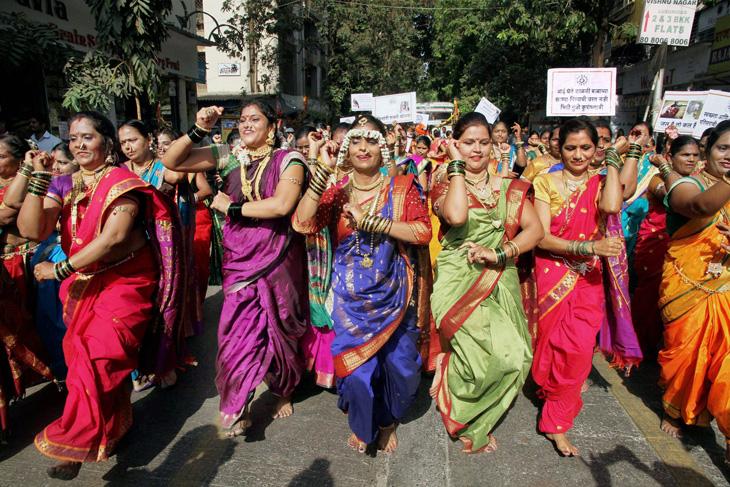 Marathi women performing a group dance as they participate in 'Shobha Yatra' to celebrate the Maharashtrian new year 'Gudi Padwa' in Mumbai on Tuesday. (PTI Photo)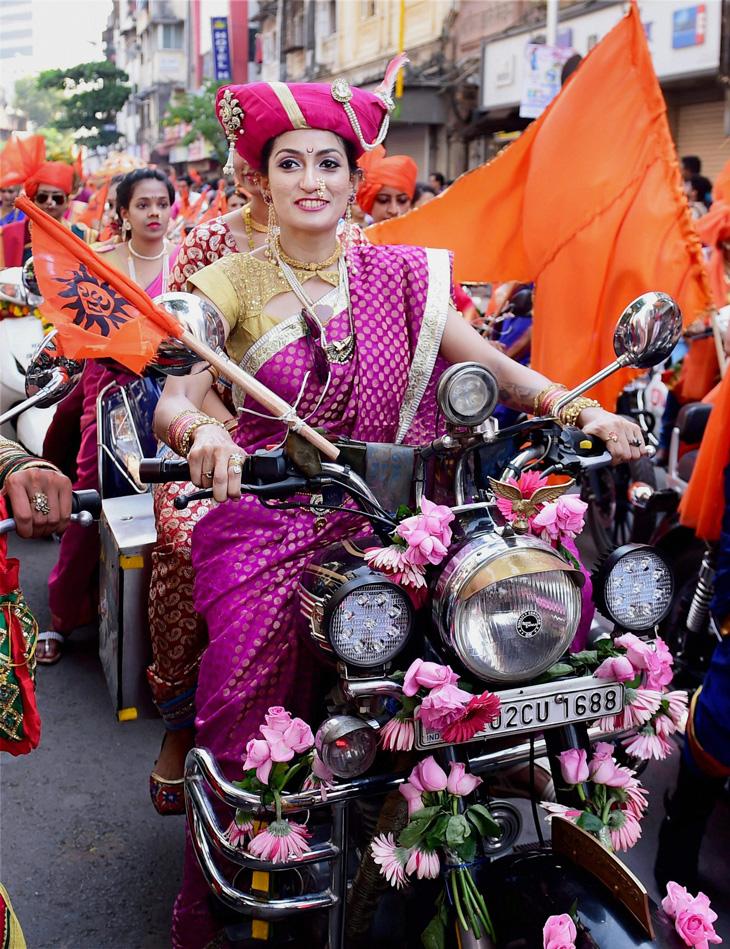 A woman decked up in traditional attire, participate in a community parade ('Shobha Yatra') to celebrate the Maharashtrian new year 'Gudi Padwa', in Mumbai on Tuesday. (PTI Photo by Santosh Hirlekar)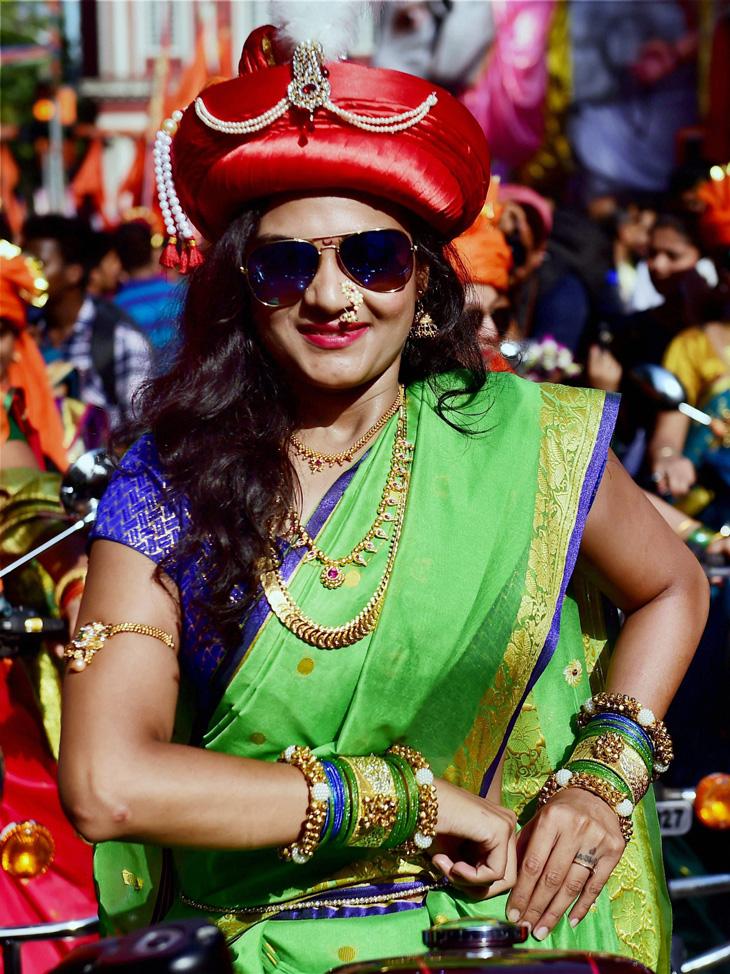 A woman dressed in traditional Marathi attire participates during the 'Gudi Padwa' celebrations in Mumbai on Tuesday. (PTI Photo by Santosh Hirlekar)