In Photos: Major fire breaks out near Bandra railway station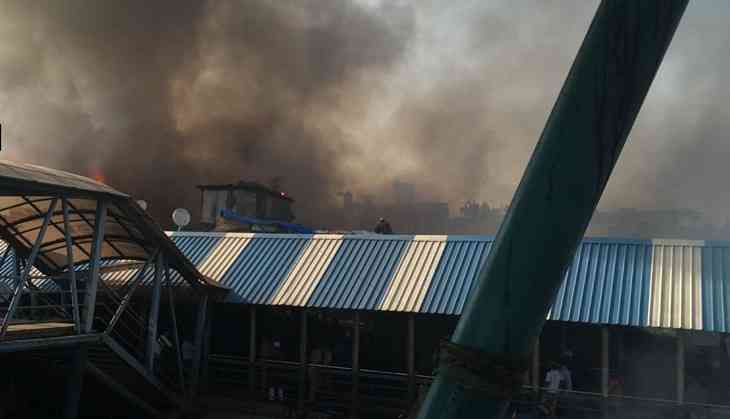 On the afternoon of Thursday, 26 October, a level IV fire broke out in Garib Nagar, an unplanned urban settlement near Behrampada locality in Bandra East, Mumbai. The incident took place roughly around 4.20 pm in the afternoon.

While the exact cause of the incident is unknown, media reports have speculated that the fire broke out because of a cylinder burst in Garibnagar, during a demolition drive, carried out by the Mumbai Civic body.

The Harbour Line that operates between Andheri and Wadala was temporarily suspended. However, the services have already resumed.

According to reports, two people have suffered minor injuries thus far. Additionally, as per the Mumbai Fire Brigade, the fire is largely confined to slums in Bandra East and the skywalk of the Bandra railway station.

The skywalk has been temporarily shut, as the fire department is still trying to douse out the massive smoke.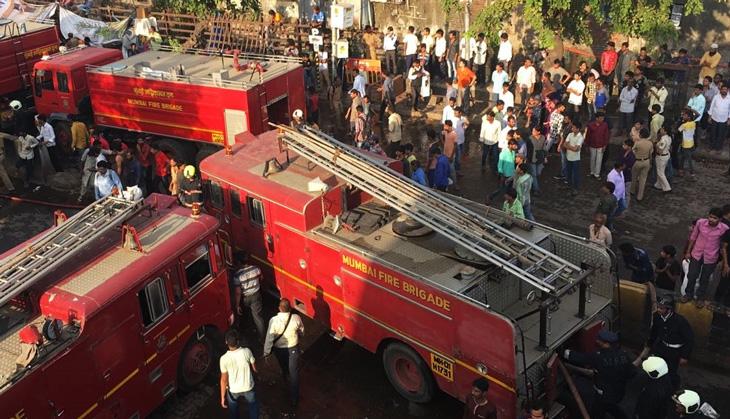 ANI/Twitter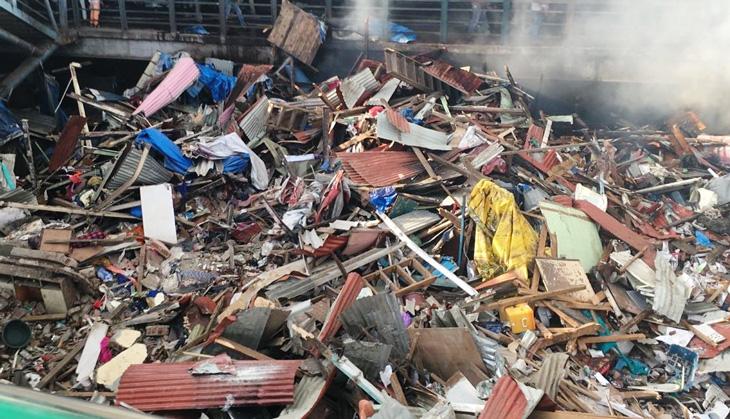 ANI/Twitter
Trying to contain the fire, it has not been extinguished yet:Chief Fire Officer, #Mumbai Fire Brigade on fire in Behrampada near #Bandra stn pic.twitter.com/PvHxZZEcbN

— ANI (@ANI) October 26, 2017
#WATCH: Massive fire broke out in Behrampada near #Bandra station. 16 fire engines, 12 Water tankers at the spot #Mumbai pic.twitter.com/qp2quleKri

— ANI (@ANI) October 26, 2017
#Mumbai: Fire broke out in Behrampada near #Bandra station, fire tenders on the spot pic.twitter.com/HT0ECgbv1v

— ANI (@ANI) October 26, 2017