In Photos: Heavy downpour in Chennai brings back memories of 2015 floods
Sehar Qazi
| Updated on: 4 November 2017, 17:44 IST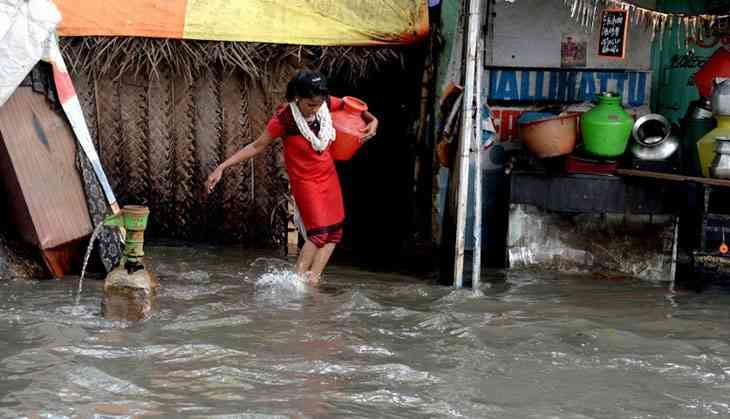 Woman carries drinking water in a pot in a residential area flooded after heavy monsoon rains in Chennai. (AFP PHOTO / ARUN SANKAR)
Located in the path of the retreating monsoon, Chennai, on Thursday, saw heavy rainfall bring life to a halt. Rain lashed the city for several hours, with the continuous downpour resulting in flooded roads and localities.

Already, eight people have died, while thousands more have been rendered homeless. The government has set up around 105 relief camps to provide shelter to displaced people. With visibility poor, subways have been closed and the neighbouring districts of Tiruvallur and Kancheepuram have announced the temporary closure of schools. Water logging and overflowing sewage mixing with rainwater has also led to a slow down in garbage clearance. All of this is contributing to a potential health crisis in the days to come.

The deluge comes scarcely two years after the 2015 floods, which first brought national attention to Chennai's risk of flooding.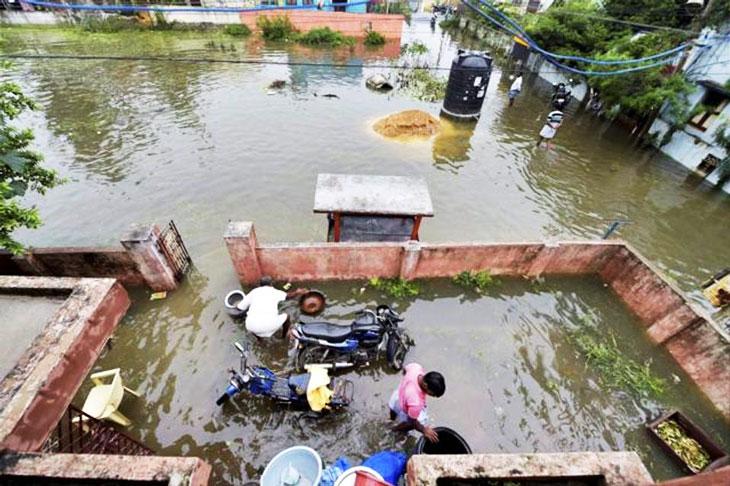 A view of a flooded locality following heavy rains in Chennai. (PTI)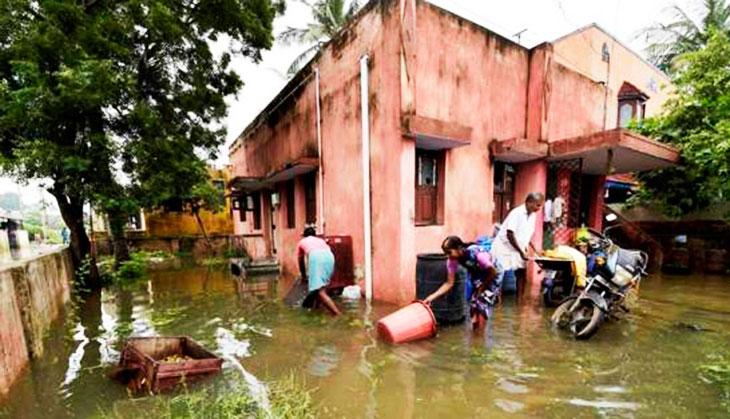 Rains lashed the city on Friday bringing normal life to a halt. (PTI)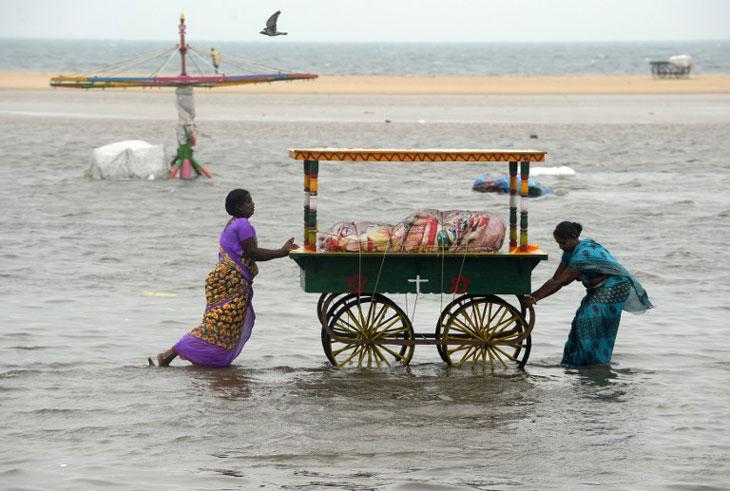 Women push a food cart stall through flood waters at Marina Beach on the Bay of Bengal coast after heavy rain in Chennai. (AFP PHOTO / ARUN SANKAR)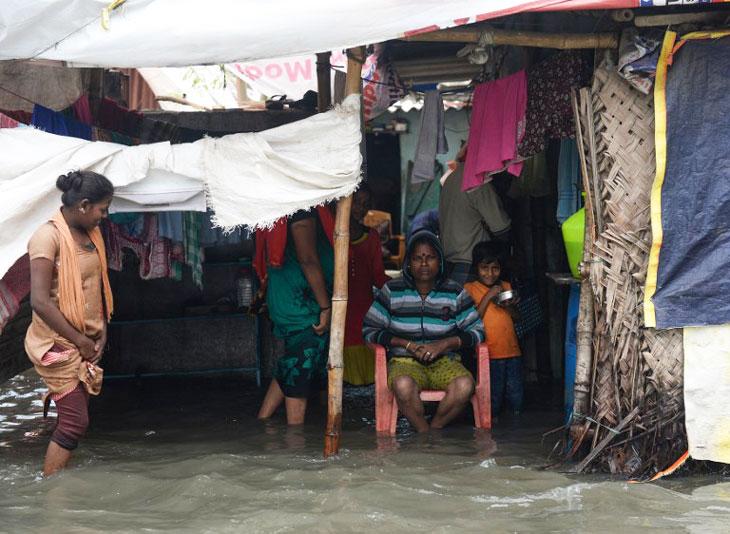 The arrival of the northeast monsoon in recent days has brought heavy rains to southern India's Tamil Nadu, submerging parts of the state capital Chennai. (AFP PHOTO / ARUN SANKAR)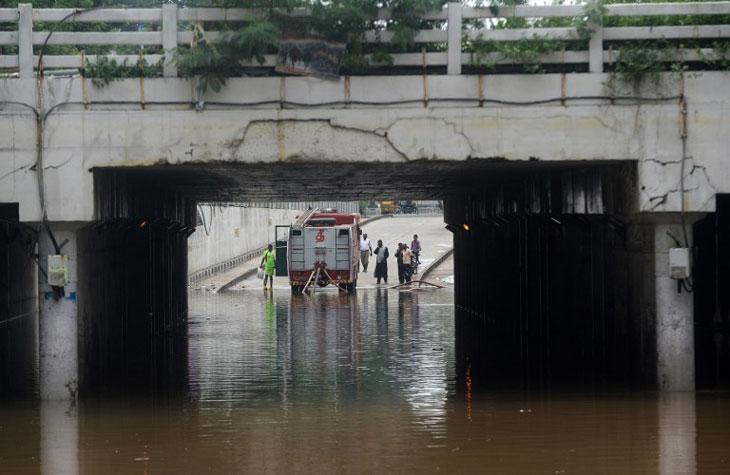 Firefighters pump out rainwater from a flooded area after heavy monsoon rains in Chennai (AFP PHOTO / ARUN SANKAR)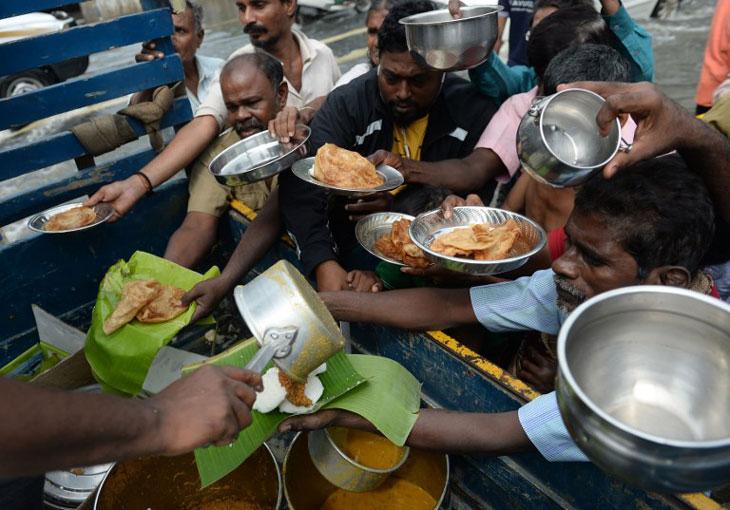 Volunteers distribute food to residents in a flooded area after heavy monsoon rains in Chennai. (AFP PHOTO / ARUN SANKAR)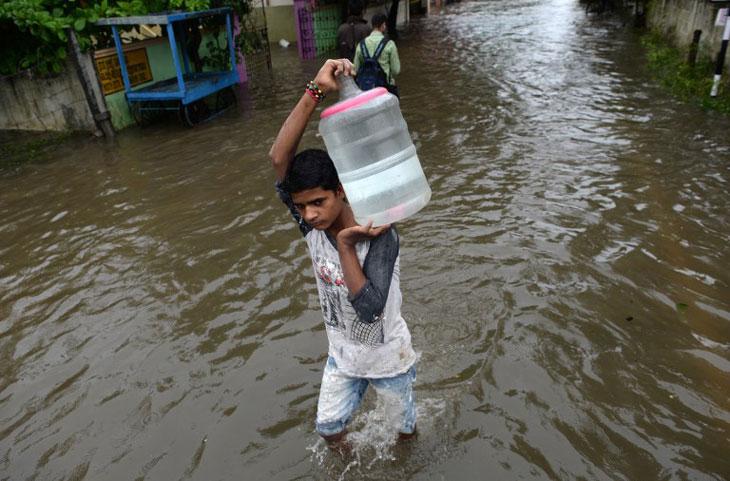 The arrival of the northeast monsoon in recent days has brought heavy rains to southern India's Tamil Nadu, submerging parts of the state capital Chennai. (AFP PHOTO / ARUN SANKAR)