In Photos: Dalai Lama's visit to Arunachal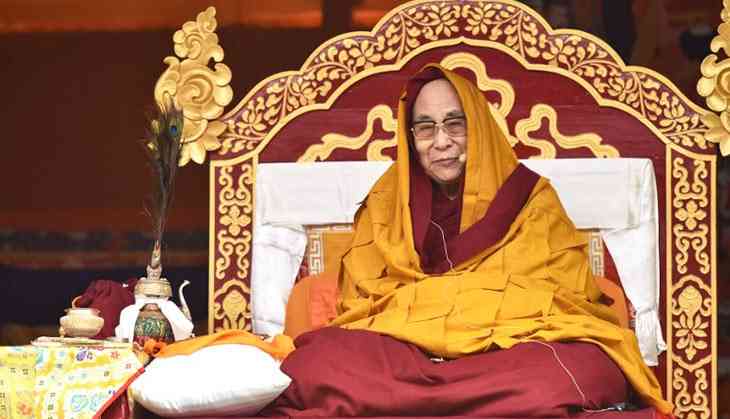 Exiled Tibetan spiritual leader the Dalai Lama delivers religious teachings to Buddhist followers at the Buddha Stadium in Bomdila in India's north-eastern state of Arunachal Pradesh state on 5 April, 2017. (AFP PHOTO / Biju BORO)
Bad weather forced the Dalai Lama to delay his controversial trip to Tawang, but that didn't stop him from delivering his teachings to his followers at the Buddha Stadium of Bomdila. His followers sat in rapt attention as the spiritual leader delivered his sermon.

The Dalai Lama first arrived in India's northeastern state of Assam, before making the trip to Arunachal Pradesh. The visit will culminate in his visit to Tawang, after inaugurating a monastery and attending a seminar on Buddhism.

Coming nine years after his last visit to Arunachal Pradesh, the Tibetan spiritual leader has said that he was happy to be back in a region that rekindled memories of his escape from Tibet in 1959. While both the Dalai Lama and India have reiterated that the visit is to promote religious harmony, China has resolutely opposed the visit, urging India to "avoid taking any action that would further complicate the border issues".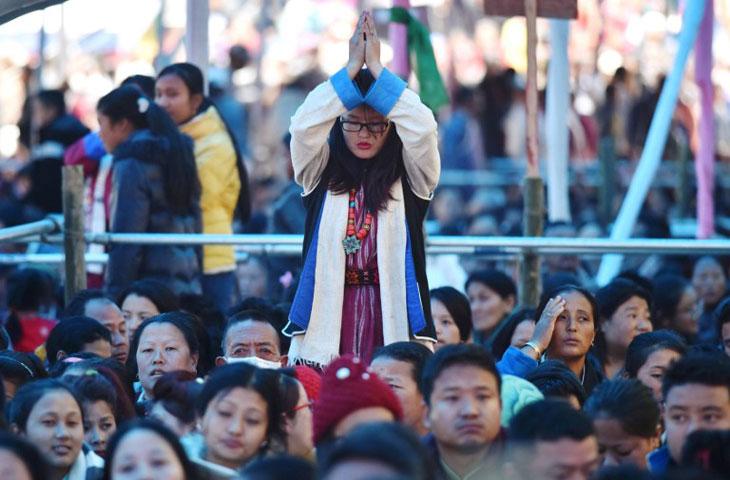 Buddhist followers offer prayers as exiled Tibetan spiritual leader the Dalai Lama delivers religious teachings at the Buddha Stadium in Bomdila in India's north-eastern state of Arunachal Pradesh state on 5 April, 2017. (AFP PHOTO / Biju BORO)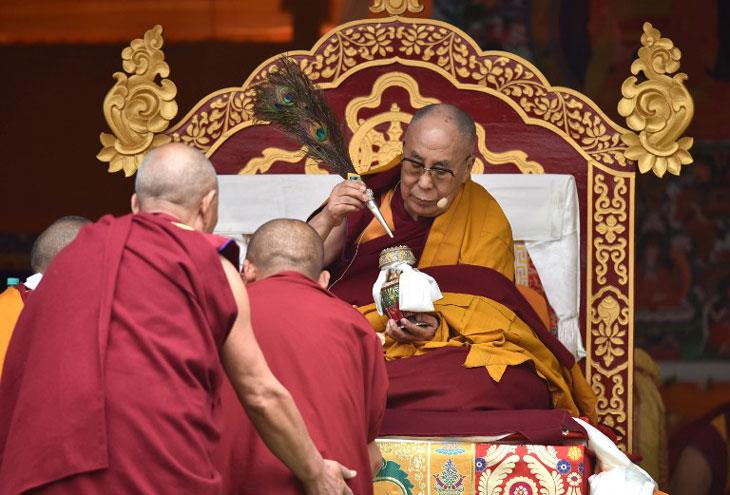 Buddhist monks perform a ceremony before exiled Tibetan spiritual leader the Dalai Lama as he prepares to deliver religious teachings at the Buddha Stadium in Bomdila in India's north-eastern state of Arunachal Pradesh state on 5 April, 2017. (AFP PHOTO / Biju BORO)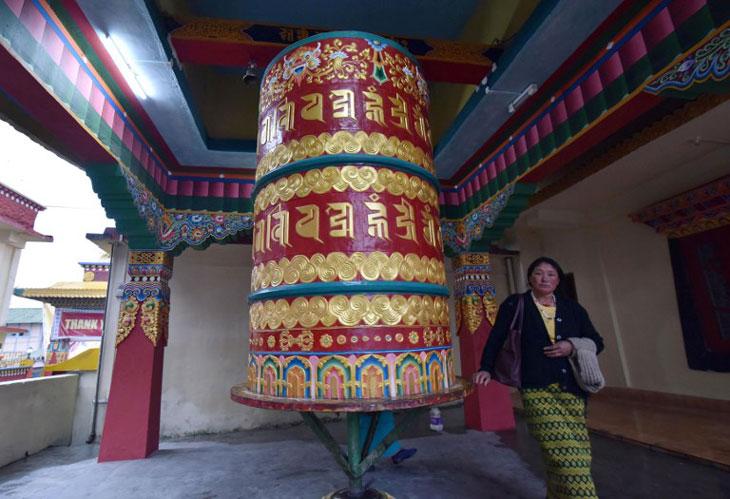 A Buddhist woman spins a prayer wheel at the Thubchog Gatsel Ling Monastery in Bomdila in India's north-eastern state of Arunachal Pradesh state, on 4 April, 2017. (AFP PHOTO / Biju BORO)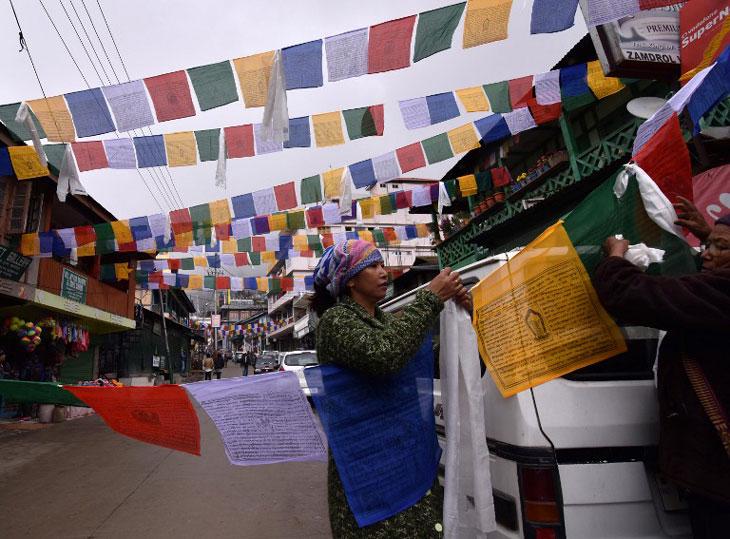 Buddhist followers hang prayer flags ahead of a visit by exiled Tibetan spiritual leader the Dalai Lama in Bomdila, in India's north-eastern state of Arunachal Pradesh state. (AFP PHOTO / Biju BORO)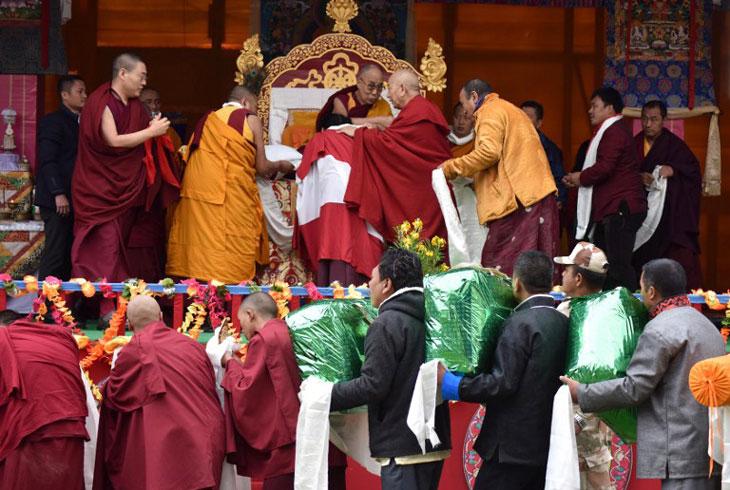 Buddhist followers offer gifts to exiled Tibetan spiritual leader the Dalai Lama after he delivered religious teachings at the Buddha Stadium in Bomdila in India's north-eastern state of Arunachal Pradesh state on 5 April, 2017. (AFP PHOTO / Biju BORO)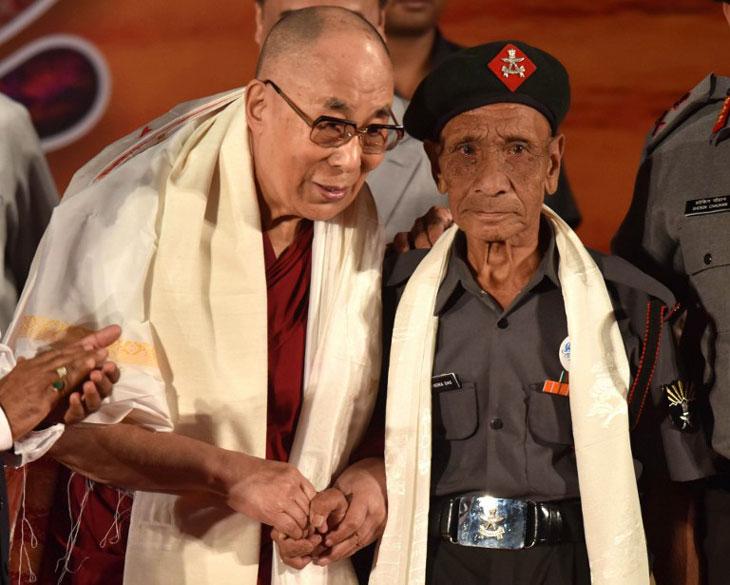 Tibetan spiritual leader the Dalai Lama shakes hands with retired Assam Rifles personnel Naren Chandra Das, the lone known survivor of a group of seven Indian personnel who were the first to receive the Dalai Lama on Indian soil after he fled Tibet, during an event in Guwahati. (AFP PHOTO / Biju BORO)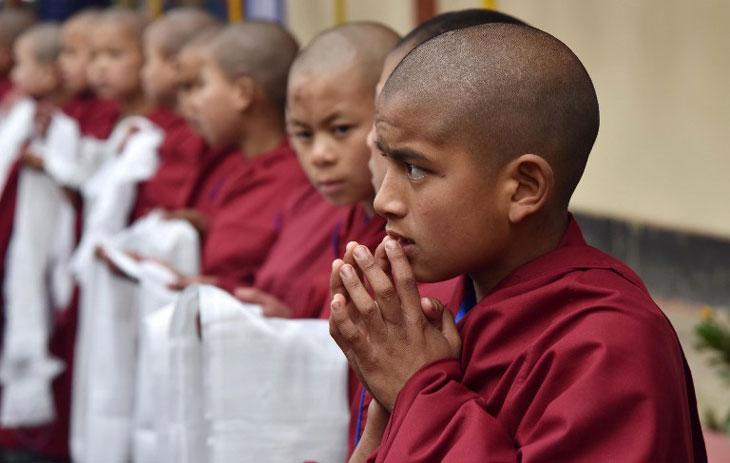 Buddhist monks offer prayers as they wait for exiled Tibetan spiritual leader the Dalai Lama at the Thubchog Gatsel Ling Monastery in Bomdila in India's north-eastern state of Arunachal Pradesh state. (AFP PHOTO / Biju BORO)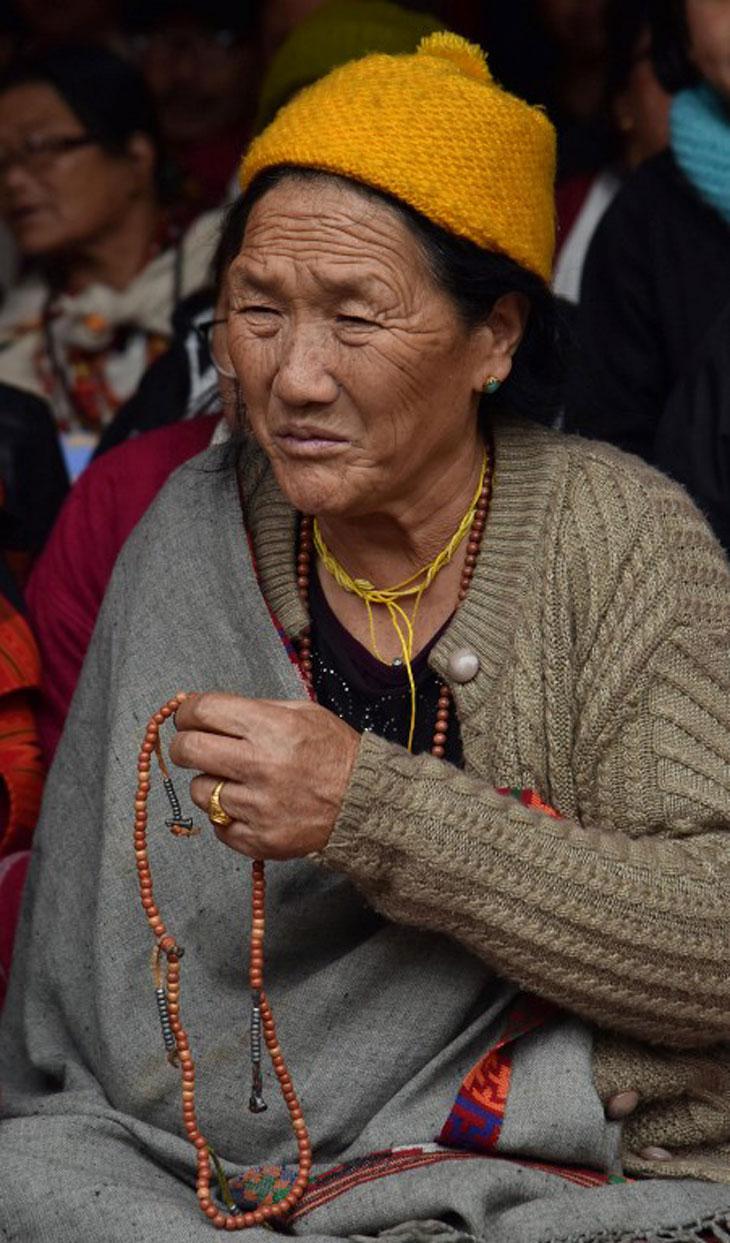 A Monpa tribal woman waits for exiled Tibetan spiritual leader the Dalai Lama at the Thubchog Gatsel Ling Monastery in Bomdila in India's north-eastern state of Arunachal Pradesh state. (AFP PHOTO / Biju BORO)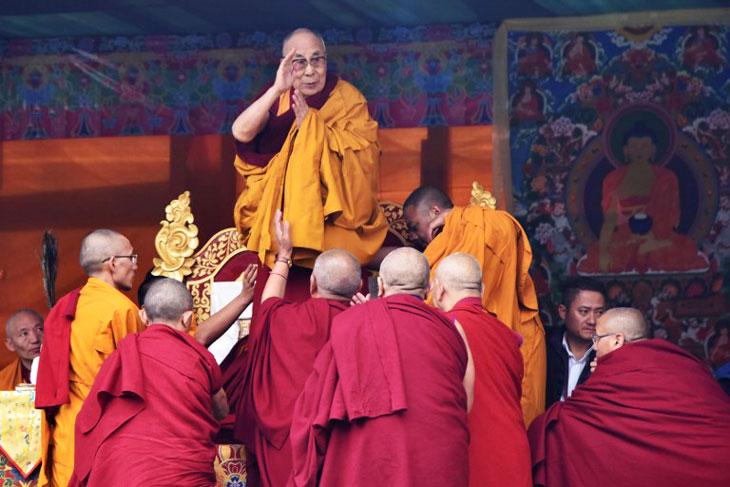 Exiled Tibetan spiritual leader the Dalai Lama gestures as he is helped from the stage after delivering religious teachings to Buddhist followers at the Buddha Stadium in Bomdila in India's north-eastern state of Arunachal Pradesh state. (AFP PHOTO / Biju BORO)